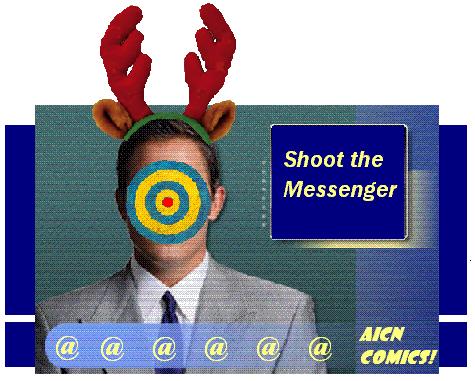 ---
What's SHOOT THE MESSENGER?
Well, AICN COMICS: SHOOT THE MESSENGER is your weekly one stop shop for comic book news that's dropped in the previous week. Thanks to Newsarama, CBR, Wizard, etc. for reporting it as it breaks. Click on the links for the original stories. This column cuts the crap to run down all the vital information for those of you who don't follow it as it comes in, and serves it all up with that special ingredient of @$$y goodness. It's also the place for interviews, previews, and special reports.
---
Howdy folks, Ambush Bug here with an extra special Q&@. In February, DC releases Peter Tomasi & Keith Champagne's creator-owned series THE MIGHTY. I've had a chance to read the first four issues of this cool new series. It's both refreshing and a step back to old school strong storytelling. The art from Peter Snejbjerg (STARMAN) makes this an instant classic and one you should seek out come February. In the next few weeks, AICN's SHOOT THE MESSENGER will be giving you all a behind the scenes look at the making of THE MIGHTY, starting off with an interview with c-creators Peter Tomasi (NIGHTWING, GREEN LANTERN CORPS) and Keith Champagne (JSA). DC has also been kind enough to let y'all see four b&w preview pages of THE MIGHTY (click on the images and make 'em grow!). Let's see what Peter and Keith have to say…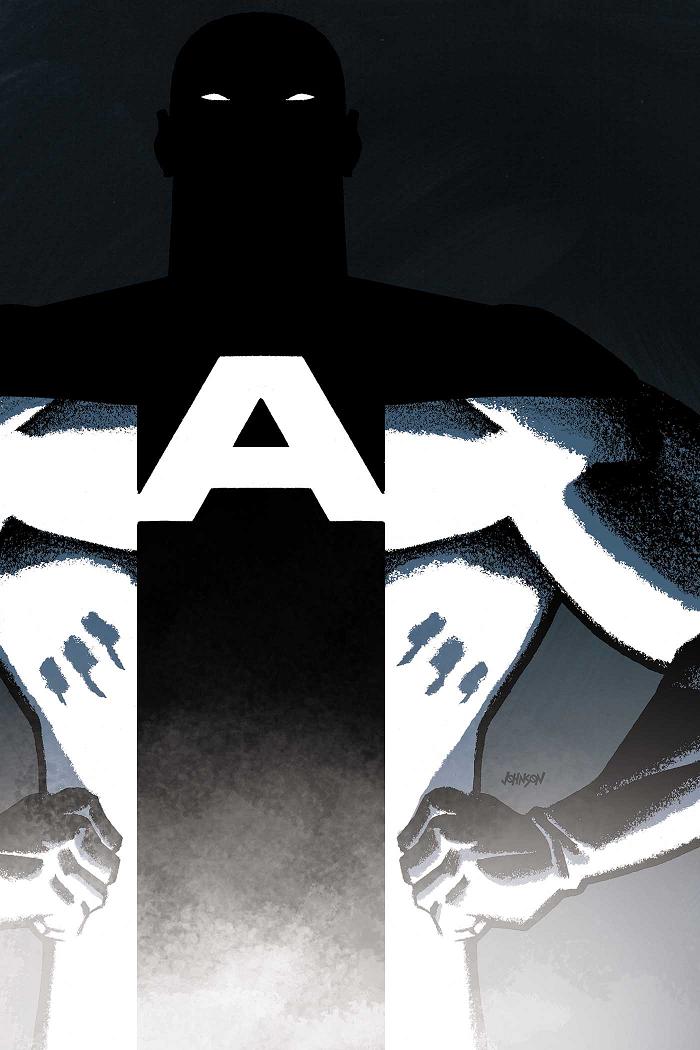 AMBUSH BUG (BUG): Your new comic THE MIGHTY comes out in February from DC. What can you tell us about the new series?
PETER TOMASI (PT):
Well, here's the basics: Like you said, It's written by me and Keith Champagne, drawn by Peter Snejbjerg, colored by John Kalisz, with cool ass covers by Dave Johnson, and all the insanity is kept spinning by the wildman himself, Joey Cavalieri, and his assistant, Chris Conroy. THE MIGHTY boils down to a simple premise, and that is the friendship that develops between Gabriel Cole, a law enforcement officer who is now in charge of Section Omega, which is a specialized, nationwide police force devoted exclusively to Alpha-One, who, is the world's first and only superhero. Everything may seem familiar at first, which was Keith's and mines first intention as a way of disarming the reader, but as the story moves along we will be turning everything and everyone on its ear.
KEITH CHAMPAGNE (KC):
The relationship between Gabriel Cole and Alpha-One is what drives the book, especially when we learn that Cole has a childhood connection to this super-hero, which we'll see has dictated many of Cole's life choices and paths. This book is really about what it means to be a hero when faced with hard choices but not in ways you might expect.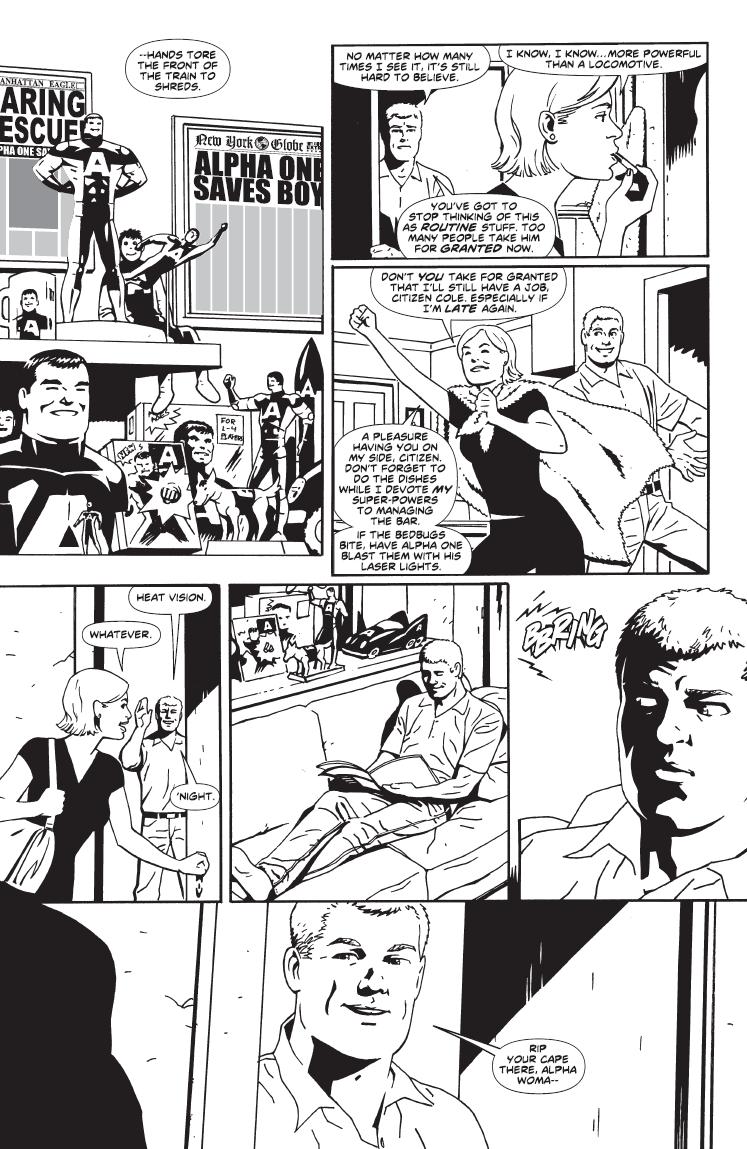 BUG: What separates THE MIGHTY from DCU proper?
PT:
Everything, actually. It has nothing to do with the DCU or the Multiverse. THE MIGHTY is its own beast, with its own heart that beats to its own distinct drum. And that too was done for a specific reason, which in these times of ongoing crossovers and such, we felt it was the right time to put out a book with a high accessibility factor.
KC:
What we think mainly separates the book from the DCU, is that this book angles on the superhero world from a distinctly human point of view. First and foremost, this is a book about Gabriel Cole and how his life changes when a superhero enters it.
BUG: THE MIGHTY is a creator owned book, is that correct? Is this a new thing that DC is trying, kind of like Marvel's ICON imprint?
PT:
Yes, THE MIGHTY is a creator owned book. And it's not really a new thing for DC, actually. There's been a slew of books over the years which are too numerous to mention, including stuff like the DC Focus line, which was a platform for creator owned books. Even looking back to LIGHT BRIGADE which came out with the DC SPIN, that too was a creator owned book, also with Joey Cavalieri as our editor. Paul Levitz and Dan Didio make it a point for DC to try and launch creator owned titles on occasion, not simply relinquishing that mandate only to Vertigo, and that's something which is very appealing to creators who then have an opportunity to propose projects to both areas of the company, each, of course, with their distinct sensibilities.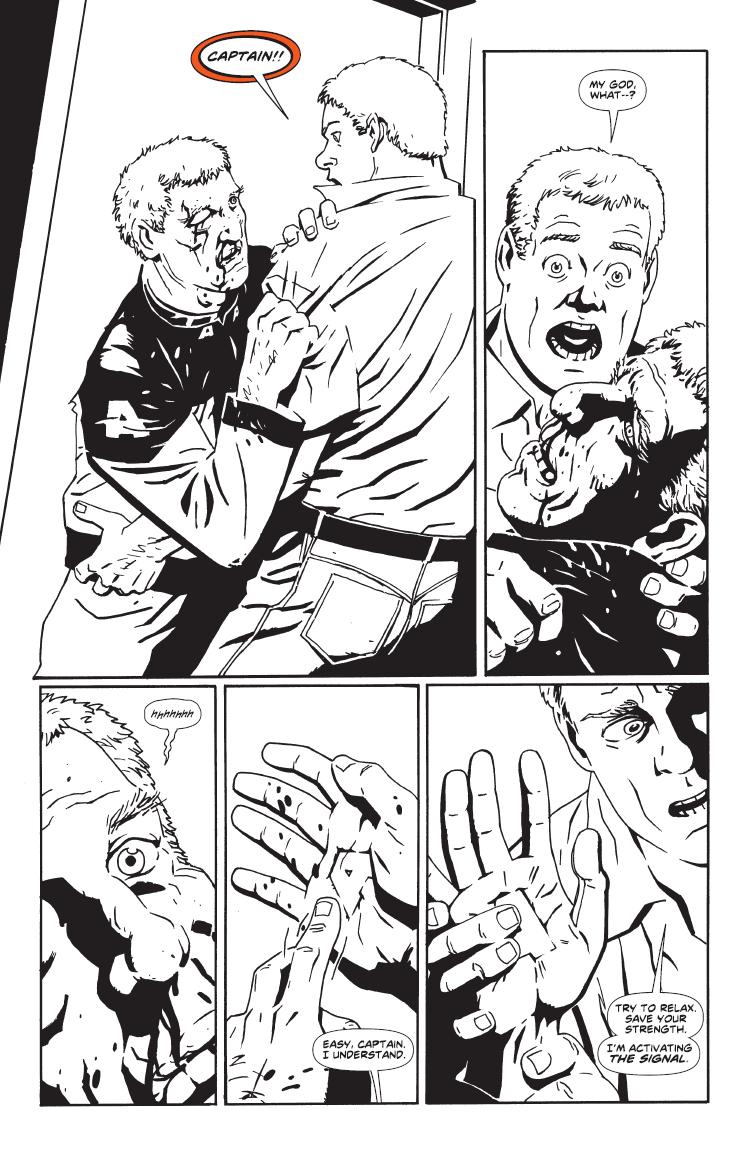 BUG: I really loved the first issue of THE MIGHTY. You do a great job of making this story not just another "world outside your window" story. I don't know if it is Peter Snejbjerg's art or what, but there's a lived-in, historical, Robinson-STARMAN quality to this book that I haven't seen in comics since then. What were the inspirations for this book?
KC:
Wow, thanks! We've lived with this thing for so long now, working blind so to speak, that it's a relief to find the story is hitting the right notes now that it's starting to leak out there.
PT:
The one thing we wanted was to anchor this story in the real world, and one of Peter Snejbjerg's great abilities is to do just that. We talked about that aspect along with tonal qualities with Snejbjerg, and being the consummate pro that he is, he delivers on all fronts. We talked about movies like 'Alien', which when it first came out was really the only sci-fi film to that point which gave you this lived-in quality on the Nostromo and rendered its characters with a 'lived-in' quality too. It wasn't all pristine and gleaming, well groomed people in spit and polished outfits. It was about real people in the 'real world' dealing with something unreal. And to me, that makes it all the more dramatic and tension-filled due to our ability to relate to that world as readers.
BUG: Is this book a finite series or is it something that could be ongoing for a while? How far ahead do you have the story planned out?
KC:
We have two years planned out -- 24 issues -- but Peter and I approached the series with a realistic knowledge of the marketplace, so the first 12 issues tell a complete story with a definite ending. Every issue leads into the next but at the end of the run, there's a sense of finality, there's no cliffhanger. Yes, there are some story threads that could be followed up on, but anyone reading the first 12 issues will come away with a full story that wraps up everything you want to know about the characters you hopefully enjoyed spending time with for a year.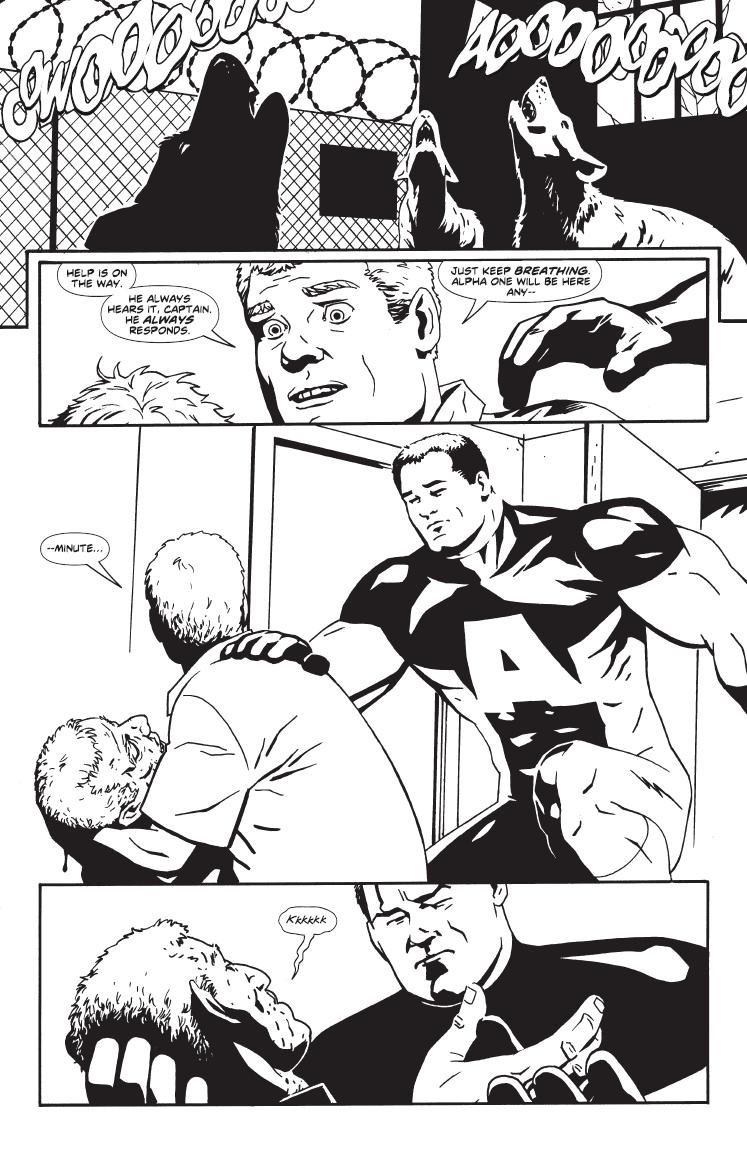 PT:
Even the title, THE MIGHTY, will take on a different perspective after you've read the complete story.
BUG: I think a lot of what makes this book so cool is Peter Snejbjerg's art. You worked with Peter on you're THE LIGHT BRIGADE miniseries from a while back. What's it like working with this talented artist?
PT:
Peter Snejbjerg did a stupendous job on LIGHT BRIGADE, and he is simply one of those artists who knows how to tell a story with pictures and each picture is jam packed with wonderful character gestures and tone. He was our first choice to bring this book to life. His art quickly brings you into the world of the story and also locks you into characters with a deft simplicity that I find to be extremely rare. Another great aspect of Peter's work is that he never sacrifices the story for an unnecessary splash or image to show off his chops. He serves the story and characters at every turn. Hell, there are times I've called him up in the past and said, "Snejbjerg, there was supposed to be a splash on this page, you could've drawn this big ass cool image!" But he would then respond in his laconic way, "But don't you think I was able to add some more emotion on this page by adding these other panels?" And my genius remark is, "Um, yeah, okay, you're right. Goodbye."
BUG: With the market the way it is these days and the amount of duckets in readers' pockets becoming less and less, this is a tough time to be introducing a new character without ties to the DCU or any other pre-existing property. What is it about THE MIGHTY that is going to make this book stand out from the rest of the stuff on the shelves?
PT:
Honestly, and I know this sounds naive, I hope it's simply a case of 'if you build it they will come'. If readers are looking for a book with a story that they
can't predict
and populated with characters they'll care about, then this book will appeal to them. Look, I'm all for superhero continuity and such in stories -- it is my main job on a monthly basis with books like GREEN LANTERN CORPS, NIGHTWING, and now BATMAN & THE OUTSIDERS -- but there is room for so much more, especially for readers who like to read books that they can enter from the ground floor and not have to know what's been going the last 1-5 years in backstory.
KC:
We're looking at this book like a novel or a movie. You sit down and it tells you a story with a beginning, middle, and end. A sense of completeness that you don't always get these days. It's the kind of book that a retailer can point a new reader or a regular customer to and say: here's a series that all you need to know is what you bring with you. The first issue gives the reader a strong taste and every issue after builds on that in unexpected ways.
PT:
It takes place in its own universe. There is no baggage or previous knowledge necessary. THE MIGHTY is all about the accessibility factor to readers and retailers alike, and we hope it finds an audience, because we really believe that once they do find it, they'll be hooked for the rest of the ride.
BUG: Thanks for taking the time to answer these questions.
Look for THE MIGHTY in this month's Previews and in stores this February. I've read the book and it is definitely something special. We plan on having a few more interviews with Mr. Tomasi in the coming weeks and some special features looking at the creation of this very cool new series. See ya then.
---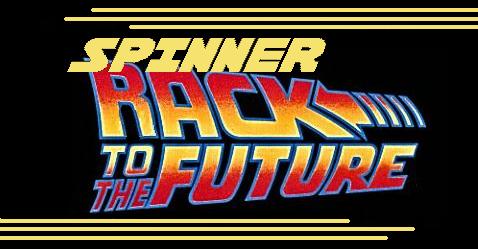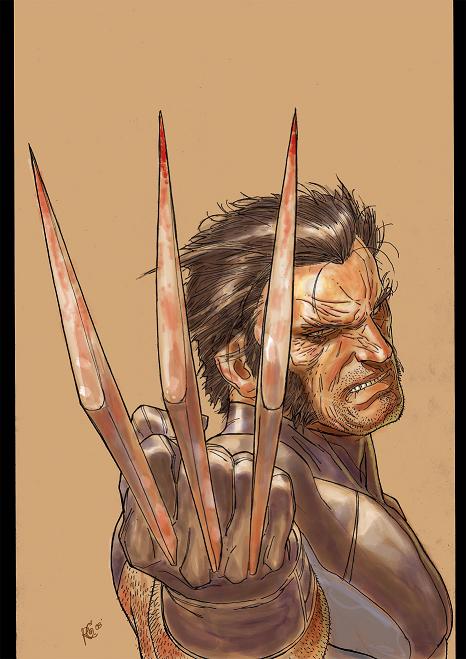 Hey folks, Bug back again with some previews during this chilly holiday season. First off, the folks at Marvel wanted you all to take a look at the new cover to the upcoming WOLVERINE: WEAPON X series to be released in conjunction with the upcoming X-MEN ORIGINS: WOLVERINE motion picture in April. The book is written by up and coming superstar writer Jason Aaron and drawn by Ron Garney. We thought you'd like to take a look at the cover, so there it is…
Hopefully we'll be getting a full preview of the book closer to the release date.
---
Our first preview of the week is from WONDER WOMAN #27. Last issue a new villain kicked Wondy a new lasso. Let's see what writer Gail Simone has for us in this week's issue.
Catch the godly mayhem this Wednesday…
---
Next up we've got a preview of Bluewater's POWER OF THE VALKYRIE: THE FATE OF GODS AND MEN #1. It's more female deities in trouble, with angels and demons and monsters…Oh my! Check out this brand new series.
POWER OF THE VALKYRIE: THE FATE OF GODS AND MEN #1 is available Wednesday.
---
Don't be the last one in the galaxy to jump on board THE BLACKEST NIGHT bandwagon. The GREEN LANTERN books have been on a roll of a rollercoaster for what seems to be a couple of years now and in an attempt to wash away all of that FINAL CRISIS stinkiness, DC is planning on knocking the ball out of the park with Geoff Johns' ring-bearing opus event of next summer. But the seeds are being planted and harvested in the two GL monthly books. After retro-fitting the Red Lanterns into GL continuity, issue 36 picks up directly after the FINAL CRISIS: RAGE OF THE RED LANTERNS one shot from a few weeks ago. Check out the bloody goodness…
Niiiiiiiiiiice. Can't wait to pick this up on Wednesday!
---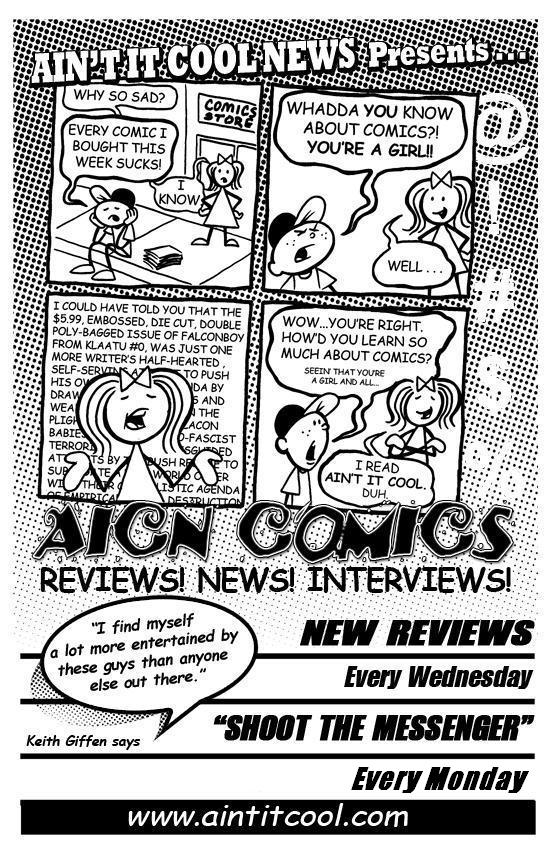 Ad by Prof. Challenger