---
What's SHOOT THE MESSENGER?
Well, AICN COMICS: SHOOT THE MESSENGER is your weekly one stop shop for comic book news that's dropped in the previous week. Thanks to Newsarama, CBR, Wizard, etc. for reporting it as it breaks. Click on the links for the original stories. This column cuts the crap to run down all the vital information for those of you who don't follow it as it comes in, and serves it all up with that special ingredient of @$$y goodness. It's also the place for interviews, previews, and special reports.
---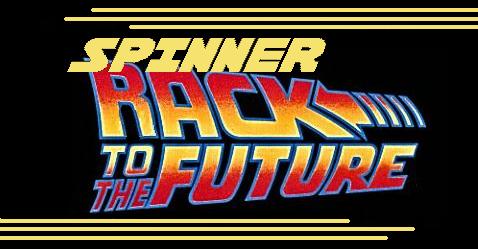 Hey folks, Ambush Bug here. This week we've got a fully loaded Spinner Rack To The Future for y'all. So let's get right to it…
First up, is a massive 17 page preview of Ape Entertainment's SCARLET VERONICA, set to hit the stands this week. It's a book with a lot going for it: zombies, demons, school bullies, and cute girls. The book is created by Jason Moody, Josh Ruggles, and Justin Greathouse. And here's an extended preview of it…
This looks to be a fun series. You can find it in stores this week, and if you want more info on the comic, check out www.scarletveronica.com !
---
No, it's not the soprano octave singing joke band from a few years ago, it's THE DARKNESS, one of Top Cow's most popular titles. This week we have a seven page preview of issue #7 by Phil Hester and featuring the amazing art of Jorge Lucas. Peer into THE DARKNESS #7…
THE DARKNESS #7 falls on Wednesday.
---
Next up is your monthly dose of guns, broads, and mayhem. 100 BULLETS is quickly heading towards its big finale and we have another five page preview of all of the bloody goodness that creators Brian Azzarello and Edward Risso have been doling out for years.
Look for 100 BULLETS #97, "hitting" stores this Wednesday!
---
The guys at Dabel Brothers are putting out another DRESDEN FILES comic. I had a chance to look at the last DRESDEN FILES trade, WELCOME TO THE JUNGLE, and found it to be a fun spin on the detective genre. Reminiscent of Clive Barker's LORD OF ILLUSIONS, DRESDEN FILES mixes magic with noir. Check out this five page preview of the comic book adaptation of the very first DRESDEN FILES novel, STORM FRONT.
Solve the magical mystery in DRESDEN FILES: STORM FRONT #1 in stores Wednesday.
---
If you're not in the mood for big events like FINAL CRISIS and SECRET INVASION, but you're still hankering for some kind of crossover, Top Cow's BROKEN TRINITY may do the trick. Check out issue #3 by writer Ron Marz and artists Phil Hester and Stjepan Sejic.
BROKEN TRINITY #3 will be available on Wednesday.
---
Joshua Hale Fialkov is one of the people behind Dark Horse's new series THE CLEANERS. Since the phenomenal ELK'S RUN, I've learned to pay attention whenever his Fialkov's name is attached to a project. With Mark Wheaton and artist Rahsan Ekedal, this book looks to be gory fun.
Pack a wet nap and enjoy the bloody goodness of THE CLEANERS #1 coming this Wednesday.

---

Finally, we've got a preview of a book that should be required reading for anyone in search of good comic booking. We're slowly moving closer and closer to next year's BLACKEST NIGHT event. I'm sure everyone is reading GREEN LANTERN, but Pete Tomasi's GL sister book GREEN LANTERN CORPS is just as good, if not better, at times. Check out this preview. Man, that art by Patrick Gleason and Drew Geraci is fantastic. Bathe in the emerald light of GREEN LANTERN CORPS #30 this Wednesday.

---

That's it for this week, folks. Be sure to come back on Wednesday for our weekly AICN COMICS REVIEWS column with your favorite @$$Holes.

Ad by Prof. Challenger