Movie News
Capone Has the Winners' Names for the SEX DRIVE Chicago Screening!!
Hey everyone. Capone in Chicago here, with the names of those of you who won tickets to the Ain't It Cool screening of SEX DRIVE with a Q&A after the movie with actor Clark Duke. As a reminder, the screening is Tuesday, October 7 at 7:00 pm at Kerasotes Webster Place theater. All winners should have received an email from me with the details on claiming your ticket. If your name is on this list but you didn't get an email, let me know. See you then.
Juan Arevalo (+1) Jaron Austin (+1) David Battistoli (+1) Joseph Bubel (+1) Jasmine Davila (+1) Bryan Ensley (+1) Jeff Gabrielson (+1) Jeff Harstead (+1) Chris Hatem (+1) Fred Heidbrink (+1) Christian Hopkins (+1) Randy Jurek (+1) Rick Kintigh (+1) Sarah Maher (+1) Kris McCarthy (+1) Alex Miramontes (+1) Neftali Morales (+1) Minh Nguyen (+1) Brent Nohl (+1) Kaitlin Olson (+1) Brian Parks (+1) Sean Pierce (+1) Jennifer Prokopy Chuck Remes Patrick Riley (+1) Scott Robbin Rafael Rojas (+1) Nick Sandilands (+1) Christian Scheuer Spencer Shepard (+1) Patrick Sokley (+1) Steve Sours (+1) R. Alexander Stull (+1) Joe Tate (+1) Nicholas Tinsley (+1) Dave Wilson (+1) Justin Zerza (+1) -- Capone capone@aintitcoolmail.com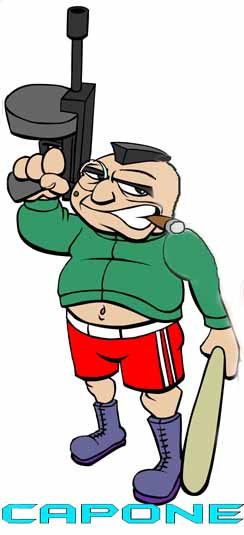 + Expand All

Oct. 4, 2008, 12:54 a.m. CST

by wackybantha

But I did not enter this contest because I am a moron.