---
What's SHOOT THE MESSENGER?
Well, AICN COMICS: SHOOT THE MESSENGER is your weekly one stop shop for comic book news that's dropped in the previous week. Thanks to Newsarama, CBR, Wizard, etc. for reporting it as it breaks. Click on the links for the original stories. This column cuts the crap to run down all the vital information for those of you who don't follow it as it comes in, and serves it all up with that special ingredient of @$$y goodness. It's also the place for interviews, previews, and special reports.
---
Hey folks, Stones Throw here with a batch of news for you, our Faithful Talkbackers. As shocking as a badly-printed issue of ALL STAR BATMAN! As bracing as a slightly confusing SECRET INVASION advert! It's the SHOOT THE MESSENGER rundown of the week's biggest headlines in comics! Keep the mouse away from that "Back" button, friends, as we start with the news:
@ Jimmy Palmiotti will pen Devil's Due's take on Japan's foremost vampire slayer in
VAMPIRE HUNTER D: AMERICAN WASTELAND
, expected in 2009…
@ 15-page preview of Steve Niles' CITY OF DUST at the link.
Here is the link.
@
Dennis O'Neill
comes out of "Resting in Peace" to write a two-issue storyline called "Last Days of Gotham" that'll run through BATMAN and DETECTIVE COMICS in December…
@ The campaign to
save Jerry Siegel's house
has been joined by TV luminaries Stephen Colbert and David Letterman, who've put tickets to show recordings up for auction. Official website
here…
@ Marvel.com's Digitial Comics Unlimited (DCU for short) is starting two weekly online serials set in the movie continuity. IRON MAN: FAST FRIENDS is underway now, INCRDIBLE HULK: THE FURY FILES begins in October…
@
William Shatner's
given his name to be used by Bluewater Productions. Look for new TEKWAR, QUEST FOR TOMORROW and MAN O' WAR comics, as well as an all-new series…
@ Beau Smith's back with
LOST AND FOUND
, from IDW, featuring cowboys, dinosaurs, Nazis, Zulu warriors, pirates, cavemen, and a sea monster, all of whom never returned from places like the Bermuda Triangle, black holes, etc.
@ San Francisco readers! Mike and Laura Allred will be signing at the Neon Monster comic shop on October 4th to celebrate the tenth anniversary of their graphic novel RED ROCKET 7!
Go, go, go!
And now, some previews!
---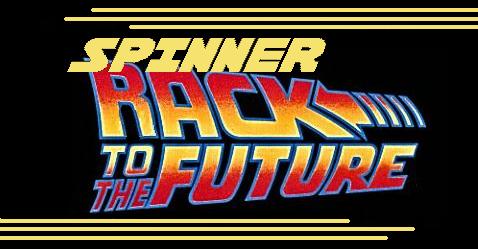 Hey folks, Ambush Bug here, taking a ride on the old Spinner Rack to the Future. This week, we have a preview of issue three of AMBUSH BUG. This series continues to deliver the hilarity and irreverence that has made Ambush Bug (the comic book character, not the reviewer) a fan favorite for years and years. Check it out!
Look for AMBUSH BUG #3 in stores Wednesday!
---
Next up is an extra special extended preview of Valiant's newly remastered ARCHER & ARMSTRONG Trade Paperback entitled FIRST IMPRESSIONS. This influential miniseries by Jim Shooter, Bob Layton, and Barry Windsor-Smith is considered one of the best team-up comics ever. Those of you not familiar with A&A should check this book out and then scroll down for an extra special contest! Enjoy!
And comic book history was made. I love ARCHER & ARMSTRONG. It was always one of my favorite Valiant titles. The kind folks at Valiant have offered to give out copies of this book to ten lucky Talkbackers and five autographed copies to some extra special Talkbackers. With the abundance of comic book movies out there these days, why don't we follow suit and cast an ARCHER & ARMSTRONG movie. Who would you like to see play the drunken eternal warrior and his monk partner in crime? Email me here with your full address and your casting picks. My psychic powers are fading in my old age, so be sure to send those addresses. If you don't send me your address, don't expect to win. Good luck, folks.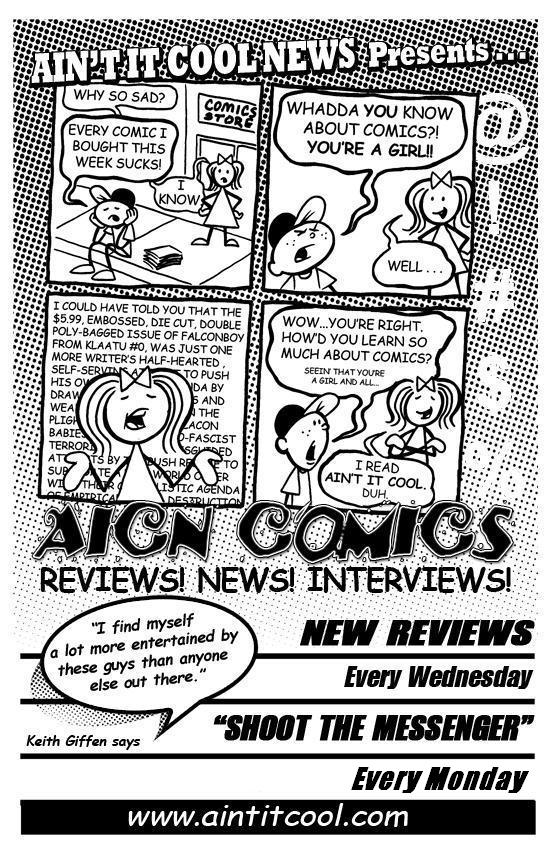 Ad by Prof. Challenger