---
What's SHOOT THE MESSENGER?
Well, AICN COMICS: SHOOT THE MESSENGER is your weekly one stop shop for comic book news that's dropped in the previous week. Thanks to Newsarama, CBR, Wizard, etc. for reporting it as it breaks. Click on the links for the original stories. This column cuts the crap to run down all the vital information for those of you who don't follow it as it comes in, and serves it all up with that special ingredient of @$$y goodness. It's also the place for interviews, previews, and special reports. Hey folks, Ambush Bug here filling the anchor chair this week with a few news tidbits.
@ If you haven't heard, the internet has cracked in half regarding
a rant from Robert Kirkman
, who urged creators to leave Marvel and DC and focus on creator-owned work in order to better the comic book industry. Personally, I don't see what the hubbub is all about, but apparently, it's got
people
talking
all over the place.
@ There's a video on YouTube promoting
ZOMBIE HAIKU
that is pretty damn sweet. The book was
highly recommended
by Ambush Bug a few weeks back.
@ A guy who wishes to be called Dark Piranha made a parody video of the WATCHMEN trailer. You can check it out
here.
@ On a sad note,
artist Carlos Meglia passed away.
The Argentinean artist worked on ADVENTURES OF SUPERMAN, SPYBOY, and ELEKTRA.
Now that we've got you all newsed up, let's take a trip on the Spinner Rack To the Future, shall we?
---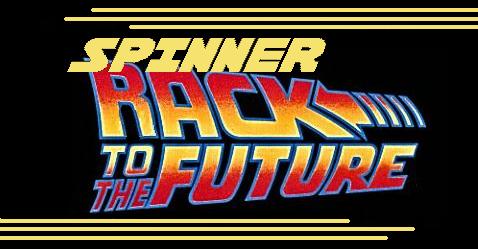 First we have another preview from those guys at Radical Comics, the same folks that bought you FREEDOM FORMULA, CALIBER, and HERCULES. This time, the Radical guys have Steve Niles on tap with CITY OF DUST: A PHILIP KHROME STORY. Here's what Radical has to say about the book
From the dark mind of STEVE NILES (30 Days of Night) comes a story set in the aftermath of our world's collapse. This chilling vision of the future unveils a world where the police now patrol for crimes of the imagination. Religious beliefs, along with any tales of false heroes, idols or gods, are illegal. The world is anew and the enemy adapts.
Detective Philip Khrome doesn't enforce Imagination, he works homicide; that's where the action is, and he's seen it all before. But criminals evolve and the world's forever changing. When a killing spree hits his city sector, Khrome finds himself face to face with killers born of grim reality with old world superstition and everything is not what it seems.

Sounds cool. CITY OF DUST hits the stands on October 1st, but below we have the preview that was only available at this year's SDCC. Enjoy!
The art (by Zid) on this one looks freaking fantastic. I can't wait till October 1st to see Steve Niles doing what he does best; horrific noir, only this time it's set in the future. The first issue sports 5 different covers to choose from and 48 pages of post-apocalyptic brilliance. Below is the Diamond order info if you need to pre-order this bad boy.
City of Dust #1 cover A: Lucio Parrillo – Diamond Order Code: AUG084256 City of Dust #1 cover B: Frederick Rambaud – Diamond Order Code: AUG084257 City of Dust #1 cover C: Clint Langley – Diamond Order Code: AUG084258 City of Dust #1 cover D: Arthur Suydam – Diamond Order Code: AUG084259 City of Dust #1 cover E: Zid – Diamond Order Code: AUG084260

---
Next up is ATOMIC ROBO: DOGS OF WAR #1 from Red 5 Comics. I had a chance to read the last ATOMIC ROBO series from writer Brian Clevinger and artist Scott Wegener and found it to be an extremely fun comic. Atomic Robo has been fighting the good fight for ages. Each miniseries focuses on a different period of history and Atomic Robo's involvement in it. Wegener's cool Robo designs and vivid panels make this book a treat. This time around Atomic Robo battles Nazis. Check out the first few pages from this new 5 issue miniseries.
ATOMIC ROBO: DOGS OF WAR #1 marches into comic shops in August from Red 5 Comics.
---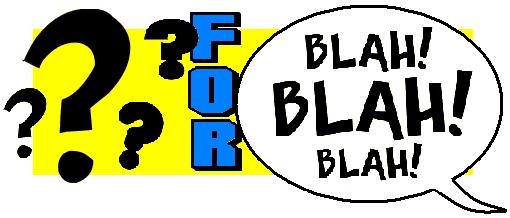 So what do you guys think of Kirkman's rant? Good idea? Bad idea? Don't give a poopin' crap?