Movie News
Capone has the list for tomorrow's Chicago AICN screening of WALL-E!!!
Hey everyone. Capone in Chicago here. Below are the list of winners for the WALL*E screening this Wednesday, June 25 at the AMC River East theaters at 7pm. You should have received an e-mail from me as well confirming your win. You are all in for something quite special, and I love that we actually do have a couple of youngsters attending who are seeing their very first movie ever on the big screen. Much like the WANTED screening last week, nearly all of the tickets went to AICN readers, but apparently there were a few extras given out to other people in case there were some no-shows. So arrive at the theater early to guarantee good seats, and I'll see you there. Capone capone@aintitcoolmail.com
Brett Arnold John Baker (plus 1) Patricia Bane Kirsten Bedway Valeria Benner Scott Beveridge Chris O. Biddle Jason Block Garrett Boileve Louis Boileve Owen N. Brazas Maila Cabrera Diana Castaneda Sergio Castañeda Nick Catalano Mike Cepela Chase Christopherson Thomas Conzelman Alison Crose Jacob Crose Edwin Davenport Joshua Davenport Emily Davis Lara Davis-Olander Tim DePaola Kevin Donahoe Ryan Donahoe Keith Donnelly Madison Donnelly Anthony Downing Sophie Drees Tamra Drees John Dudley (plus 1) Bryan Ensley Julie Fazzi Tom Fornarelli Jeffrey Fowers Rachelle Freedman Yacov Freedman Brett Galvan Heather Galvan Genna Giacobassi Kevin Gibson Connor Gill Peter Gill Alex Goldberg Max Golden William Golden Carol Graczyk Stephanie Graczyk Tim Gregorek Kristen Haggerty (plus 1) Michael Hawkins Robbie Hallowell Brian Harrigan John Hastie (plus 1) Jeremy Hawkins Arthur Henry Christian Hopkins Michael Howe Alexander Ing (plus 1) J. Timothy Joria Jason Ketchens Chuck Kettering (plus 1) Jenn Kincaid Rick Kintigh Ed Komenda Keith Krail Rebecca Krail Peter Kremidas Marlon Lagman Amanda Laughlin Scott Lechowicz Sean Lechowicz Min Lee Jennifer Lewkowicz Ronan Leyesa Ryan Leyesa Mary Loftus Mary Margaret Loftus Sean Loftus Dan Marcus Timothy Mather Daniel McCallum Kris McCarthy Tricia McCarthy Stephanie McClelland Kirsti McPherson Courtney Meeker Suzanne Miller Melissa Morrow Jennifer Mueller Kyle Mulholland Nicol Nalepa Michael Nguyen Kaleigh Nolan Natasha Noorian Luke Peebler Simeon Peebler Anna Pounders Eric Prahl Jennifer Prokopy Steve Prokopy Bobby Reed Justin Reynolds Khameron Riley Kori Riley Patrick Riley Alvin Rivera Gavin Robinson (plus 1) Tim Sable Matt Salch Steve Scherrer Charlie Schmidlin Dave Schoenbeck (plus 1) Nathaniel Shreve Matt Skonicki Greg Sorenson Dominic Soria Amidala Soria Jason Sotomayor Ryan Speers R. Alexander Stull (plus 1) Kevin Sullivan Mary Szczepanski Zach Terwilliger Heidrun Unterbeck Monica Urda Holly Wehmeyer Ken West Toby West Loyal Williams Matt Wyma Scott Yacyshyn (plus 1) Susan Yopchick Karl Zimmerman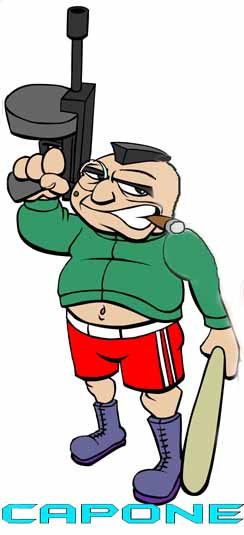 + Expand All

June 24, 2008, 10:59 a.m. CST

by blckmgk13

...you get some Canadian correspondents and offer these same premier screenings north of the 49 parallel. Just saying, most of your movies are made up in Vancouver or Toronto anyhow.

June 24, 2008, 11 a.m. CST

by blckmgk13

... to those who did make the list though. Wall-E can still go either way I think. Gold or garbage.

June 24, 2008, 11:05 a.m. CST

by jrbarker

I'd put it just ahead of A Bug's Life and Cars. Which means it's still good. But it doesn't match their best work.

June 24, 2008, 11:07 a.m. CST

by Diagnostic

June 24, 2008, 11:11 a.m. CST

by ImperialMarchFace

Oh man this just made my day. Thank you Capone!

June 24, 2008, 11:12 a.m. CST

by Cpt. Arnoldo

June 24, 2008, 11:14 a.m. CST

by Auriellis

Thank you for the tickets. My roomate and I are looking forward to seeing the movie!

June 24, 2008, 11:17 a.m. CST

by ciroslive

I'm moving there in August from midwest. Hopefully there are more screenings there after I've moved...

June 24, 2008, 11:30 a.m. CST

by JackLint

June 24, 2008, 11:43 a.m. CST

by cinemixtape.com

I agree that it's one of the worst Pixar films. Liked it, it's fun, but that's about it. Not close to mindblowing. I sent in a review but apparently they're obeying that embargo... oh well. Please people, lower your expectations.

June 24, 2008, 11:53 a.m. CST

by grungies

Lower my expectations? For a movie primed to exceed them? To hell with that! This'll be the best movie of the year.

June 24, 2008, 1:06 p.m. CST

by Rickey Henderson

You're a cold hearted bastard if this movie doesn't charm the pants off you. Rickey's only seen the trailers, but this looks like an innovative, smart, and fun movie.

June 24, 2008, 1:34 p.m. CST

by jrbarker

That's just stupid. And it sets up unrealistic expectations. I was hoping it would be the best Pixar film ever. It wasn't. Not even close. But definitely it's still a fun movie worth watching. That isn't naysaying. It is just giving an honest and measured reaction.

June 24, 2008, 2:22 p.m. CST

by thedust2010

... and I'm happy to report it does NOT disappoint in any way. This movie's very special. I was worried coming in how kids would receive it but the kids in the audience were engaged throughout. Visually stunning. Emotionally powerful. Hilarious. And yes, it's one of the cutest damn movies you will ever see. And it's actually ABOUT something. And not just one thing. It tackles a whole slew of themes you would never expect from a "kids" movie. One of the best of 2008 for sure.

June 24, 2008, 3:28 p.m. CST

by Bagheera

I guess i can think of other things to do on my birthday.

June 24, 2008, 3:30 p.m. CST

by Exile236

Woohoo! We can't wait to see it tomorrow night! ~Tommy C.

June 24, 2008, 4:15 p.m. CST

by PLUM SMUGGLER

I am looking forward to tomorrow. We live in the burbs so in addition to this being my daughters first movie in a theater, this will be her first trip to the Chi.

June 24, 2008, 4:50 p.m. CST

by Capt Cook

June 24, 2008, 4:51 p.m. CST

by Capt Cook

Had high hopes, but it did not deliver. Still better than Cars though.

June 24, 2008, 5:55 p.m. CST

by Sequitur

OH I get it! WALL-E is getting popular and getting raves...so now you are "going against the grain" You are all so cool. Why don't you all come out and say how much you love "Meet the Spartans" or "Disater Movie" Thats being different on the internet too!

June 24, 2008, 6:08 p.m. CST

by JackIsLost

I am starting lose wood, especially after seeing that 3 min clip where Wall-E gets shot into space and Eve chases after him. I dunno, it's look more kiddie, in line with CARS, with a heavy-handed eco-message... Hope I'm wrong though.

June 24, 2008, 6:34 p.m. CST

by ZapRowsdower

NO FUCKING SHIT IT SEEMED LIKE A KIDS MOVIE...IT IS A FUCKING KIDS MOVIE. With that said, I will go see this movie, my first Pixar movie that I willfully want to see.

June 24, 2008, 7:43 p.m. CST

by Maxer

He said it was one of the best movie of the year so far, and definitely the best of the summer. I'm excited for the I am Legend/Castaway section more than anything, honestly.

June 24, 2008, 8:01 p.m. CST

by junjunm3

It's a fact of life. Some can't stand seeing others excited and happy for something and instead of just letting them be, they stick their nose in and try and ruin everything for them.

these naysayers are probably jilted Indy fans who saw their franchise crash and burn with the 4th installment. Now they are turning their attention to others. After Wall-e, they'll turn their attention to the Dark Knight.

June 25, 2008, 10:13 a.m. CST

by Powerring

In the same sentence. Mediocre, poor, bad, worst are words that simply don't apply. That is, unless you are saying "Pixar's wall-E beat the love guru this month at the box office in the worst way." I totally dismiss any pixar haters as hardcore assholes that have no life, and have obviously been dateless their whole life.

June 25, 2008, 3:20 p.m. CST

by minderbinder

This is getting great reviews already. Some people just want to be the voice of dissent. Some people will expect the second coming and be disappointed because no movie could meet an impossible expectation. I'm psyched. I'm just going to go in and have a blast. And no, I'm not going to lower my expectations at all - this is PIXAR.

June 26, 2008, 12:12 p.m. CST

by MediaNerd

Saw it last night. I came in with huge expectations being an animation/pixar fan and based on the previews and was not disappointed in the least. It was a great movie! Also its a great example of how animation when done right can tell a story and express emotions without the need for dialogue.