Logo handmade by
Bannister
Column by
Scott Green
Reviews delayed on account of minor health issue...
Title for New Evangelion Movie
Ikimashou notes that the official site for first of the upcoming Evangelion movies reveals that the title will be Evangelion Shin Gekijouban: Jyo or "Evangelion New Motion Picture: Prologue." A closer look at the redesigned NERV and Seele logos can be seen here
Yatterman and Gatchaman Movies in Development
Anime News Network reports that Nikkatsu Corporation will be going forward with its live action adaptations of Ninja Science Team Gatchaman and Yatterman, based on another series from Gatchaman's home studio Tatsunoko. The company said that "production is definitely moving forward on Yatterman with a Spring 2009 target release." Takashi Miike and designer Katsuya Terada (Blood: The Last Vampire, Cutie Honey live action have been attached to the project. Index Group subsidiary Nikkatsu Corporation recently established a Los Angeles branch to pursue overseas opportunities.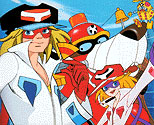 Licensing News
FUNimation announced the acquisition of revenge horror anime Jigoku Shojo translated as Hell Girl at this past weekend's Sakura-Con convention. The series is scheduled to be released in October. Bandai Entertainment announced that they have acquired Sunrise's mecha show Zegapain. Anime News Network has posted Tatsunori Konno, CEO of Bandai Visual USA's Sakura-Con response to fan reaction about the company's pricing here. Bandai Visual has announced places to price 2 episode volumes at $39.99 to $49.99. "In former days, probably now the same thing, the licensees who are getting the American distribution rights from Japanese licensers can do that because the Japanese licensor is thinking the American market is just a secondary market. But we changed our outlook, we are thinking that the American market is the primary market along with Japan. So we are thinking that you guys should get the same products as Japan at the same time, so the price will be the same."
Brave Story in New York
Anime News Network reports that GONZO and Fuji TV's Brave Story will be showing at the Tribeca Film Festival between April 28 and May 6.
Figures New
Yamato USA announced the release of CREATORS' LABO #05: Mine bluE #10 ('See-Through' White) exclusively through their Online Shop at www.YamatoToysUSA.com Based upon the illustration of the same name from mangaka Mine Yoshizaki (Sgt. Frog)'s illustration book Mine bluE, this delightful 1/7 scale PVC statue features the sculpting talent of Sunny Day of the sculpting team Cerebus Project TM. Limited to 300 pieces in North America. MSRP: $78.00. Anime News Network reports that according to the Sankei Shimbun paper, Bandai calculated that the capsule action figure vending machine business grew from approximately 20 billion yen (US$168 million) in 2000 to 33 billion yen (US$277 million) in 2005. From Figures.com Fans of giant robots should take a look at Konami's vinyl robots Glenlaggan and Enki from Gainax's latest, Tengen Toppa Gurren Lagann here. Each is (8") tall and priced at 2,940yen ($25US) Rendering images of Fewture EXs, including Jyu-Oh-Maru from Plawres Sanshiro, Mazinger 1969 and Great Mazinger 1969 can be seen here. Soft Garage will be releasing the original Giant Robo in a 7 DVD set along a bonus DVD with the Giant Robo prologue. Other than the DVDs, this set includes a Gokin Legend Giant Robo figure (metallic blue version), a paper craft Giant Robo base and 8 prints of Giant Robo by the original manga artist Mitsuteru Yokoyama. The set, seen here, will be released in July in Japan for 29,400yen ($246US). On the Fist of the North Star front, 7,777 special sets of five tickets to the movie Hokuto no Ken, Shin no Kyuseishu (Fist of the North Star, Legend of the True Savior) movie will be packaged with a 7cm (2.75") tall Medicom Be@rbrick, which like Kenshiro, has a bandaged right arm and seven scars on his chest for 6,500yen ($54.50US). The figure can be seen here. Replica's of Fist of the North Star's Jagi's helmet are being producing on a limited 50 unit run, retailing for 157,500yen ($1,320US). The item can be seen here A limited 1,000 unit run of 22cm (8.66") tall, 18.5cm (7.3") wide and 10cm (4") thick Fist of the North Star 3d posts will retail for 7,875yen ($66US) each. The item can be seen here. Speeking of Fight of the North Star, Anime News Network notes that in honor of the death of the (in most cases) antagonist Raoh, a Buddhist funneral will be held for the character 10 days before the premiere of the next Fist of the North Star movie, rue Saviour Legend Fist of the North Star - The Legend of Raoh: Fierce Fighting Arc. Creator Buronson, artist Tetsuo Hara, voice actor Takashi Ukaji and singer Shinji Tanimura will be on hand.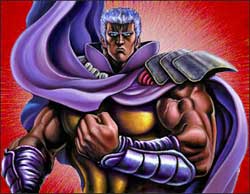 International Naruto Licenses
VIZ Media, LLC has selected Grupo Editorial VID S.A. de C.V. of Mexico (GEV) and Panini Brazil Ltda. (Panini Brazil) to release the Shonen Jump™ NARUTO™ manga from Shueisha Inc. in their respective countries in April and May 2007. "We are excited to partner with GEV and Panini Brazil to build on the success of NARUTO in Latin America," said Hyoe Narita, Executive Vice President of VIZ Media. "Based on the success of the anime series in Latin America and the ongoing anticipation by fans for the release of the unique manga series that was its inspiration, we expect the NARUTO manga will find success among teens and young adults and we look forward to new fans discovering this unique and fantastic tale."
Viz Talks Q2 Premieres
VIZ Media has announced the debut of five highly anticipated manga series for the second quarter of 2007. The new releases include DRAGON DRIVE, MILLENNIUM SNOW, SHAKUGAN NO SHANA, HOSHIN ENGI and YURARA. DRAGON DRIVE • Rated "A" for All Ages • MSRP: $7.99 • Available April 2007 DRAGON DRIVE, by Ken-ichi Sakura, is the newest 14-volume addition to the SHONEN JUMP catalog and centers on unlikely hero, Reiji Ozora. A frustrated and unmotivated high school misfit, he spends his time playing games and proclaims that even they bore him. But his friend Maiko Yukino soon introduces him to a new game called Dragon Drive. In the game's virtual world, Reiji meets and befriends the little dragon Chibi, a character so rare that the even Dragon Drive programming staff have no info on it. After becoming enthralled with the game, Reiji and his new partner must battle all sorts of challenges only to discover that the game is more than it appears to be and they must soon face a new and very real evil threat. MILLENNIUM SNOW • Rated "T" for Teens • MSRP: $8.99 • Available April 2007 Millennium Snow joins the SHOJO BEAT catalog and is the latest lavishly illustrated work from hit shôjo artist Bisco Hatori (OURON HIGH SCHOOL HOST CLUB, also published by VIZ Media). The story introduces Chiyuki, a high school student living with a serious heart disease that threatens to take her life at any moment. One night, she meets Toya, a vampire with the opposite problem - he will live for a thousand years but he considers long life to be more of a curse than a blessing. Gothic custom dictates that a vampire of Toya's age must choose a human partner, one who will allow him to drink her blood and who will also share his life span. With contempt for his existence, Toya refuses to bind a person to him by drinking their blood, but Chiyuki, now smitten with this mysterious character and not wanting Toya to be alone, makes it her goal to convince him to make her his partner for a thousand years. SHAKUGAN NO SHANA • Rated "T+" for Older Teens • MSRP: $9.99 • Available April 2007 SHAKUKAN NO SHANA, known simply as Shana among fans, began as a collection of light novels and related media works written by Japanese novelist Yashichiro Takahashi and illustrated by Noizi Ito. The manga, illustrated by Ayato Sasakura, centers on Yuji Sakai, an ordinary Japanese high school boy who inadvertently becomes involved in an abstract but very violent perpetual war between the forces of balance and imbalance. One day while Yuji is going to school, his world literally ends — all the people around him are engulfed in blue flames as a freakish doll-like creature sucks them up. But just as the monster prepares to consume Yuji, a sword-wielding girl with flaming red eyes and hair that burns like embers saves him from the monster. The girl, who calls herself Shana, explains that the world isn't as it appears. People are being killed by monsters for their power of existence, and to keep the rest of humanity unaware and docile, those who are killed are replaced by "torches," which slowly fade away over time. Shana is a Flame Haze, one who hunts these monsters to preserve the balance of the world. Yuji finds out that he himself is now a torch, but he has a special power that makes his torch regenerate nightly. Unfortunately, that power makes him a target, so Shana reluctantly takes him under her wing, as a range of enemies and adventures await. The SHAKUKAN NO SHANA manga series is based on the original light novel series of the same name, first published in Japan by MediaWorks in 2002. The success of the series, which now includes 16 volumes and is still being published in Japan, has spawned a 24-episode anime series, an OVA (Original Video Animation) release, an array of video games, and a soon- to-be-released feature film set to premiere this year. HOSHIN ENGI • Rated "T" for Teens • MSRP: $7.99 • Available June 2007 A vivid, character driven action story, Hoshin Engi is a new 23-volume manga based on a legendary Chinese classic about humanity battling supernatural demons. The story is set in legendary China where a beautiful female demon is controlling the emperor and the ruling Yin dynasty, and uses her power over him to do evil in the nation. An immortal-in-training named Taikobo is chosen by the great spiritual sages to head up the Hoshin Project, designed to seal away or destroy the evil demons that infest the world. But as Taikobo delves further into his new position, he finds that the Project is not all that it seems. In fact, he's not even sure who's side he's really on. YURARA • Rated "T+" for Older Teens • MSRP: $8.99 • Available June 2007 Ever since Yurara Tsukinowa was small she has been able to see spirits and feel their emotions. She just wants to live a normal life without worrying about these apparitions, but that proves to be hard when her current school is full of them. All of a sudden Yurara is targeted by a ghost that lingers over her desk. What's worse is that two popular guys, Mei and Yako, start paying attention to her as well, much to the consternation of her female classmates. Between dodging dagger looks from other girls and surviving ghost attacks, Yurara is about to unleash her other personality and her true hidden powers. Beset by a host of rivals and dramas, how is Yurara supposed to live the normal life she has dreamt of for so long? Find out in this exciting new 5-volume series.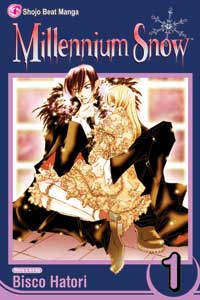 Mid June ADV Releases
ADV Films will be releasing volume two (of 6) of the sci-fi Kurau Phantom Memory and volume four (of 6) of comedy Paniponi Dash! on June 12. KURAU PHANTOM MEMORY: DOUBLE JEOPARDY From Studio BONES (Eureka 7, Fullmetal Alchemist, RahXephon), with Character Designs by Tomomi Ozaki (Le Chevalier D'Eon) Kurau Phantom Memory A collectors edition with volume 2 and a box to hold the series will also be released for $39.98. PANIPONI DASH!: IRON TEACHER From studios Gansis and Shaft (Negima!?) and Director Akiyuki Shinobi (Petite Cossette)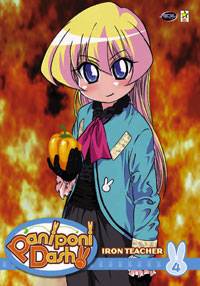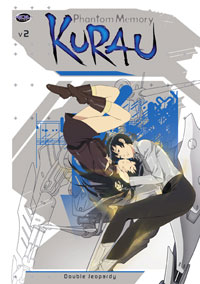 Convention News
JACON 2007 has announced Phil Lamarr as the Guest of Honor for this year's convention (May 4th-6th at the International Plaza Resort & Spa in Orlando, Florida.) He will be joined by a Featured Guest Billy West and Special Guest Ellen Muth. Popular voice actors George Lowe and Brett Weaver will also be on hand for another year. Phil Lamarr is known for doing voices for dozens of films and television shows including Afro-Samurai, Foster's Home for Imaginary Friends, Samurai Jack, and event the new TMNT movie. He is also known for his role as the "dead black kid" in Pulp Fiction. Billy West (who also voiced the TMNT movie) is a prolific voice actor with such credits as Futurama and Jimmy Neutron: Boy Genius. Ellen Muth most popularly known for her role as "Georgia 'George' Lass" on the popular Showtime series Dead Like Me. George Lowe and Brett Weaver return for another year to JACON to tell tales of Space Ghost and Macross (respectively.) FUNimation has announced that its first FUNiGIRL Party of 2007 will be held at Anime Boston. On Saturday, April 21, from 2:00 p.m. to 4:00 p.m. ET in the Music Lounge of the Sheraton Hotel next to the Hynes Convention Center, FUNimation's FUNiGIRL program will hold their first FUNiGIRL Party of 2007. The party will include anime screenings, trivia, games and giveaways.
Upcoming Media Blasters/Anime Works Releases
From Anime on DVD, Media Blasters' Anime Works label has scheduled the following titles 7/03 Girls High Teen Spirit #1 9/04 Girls High Teen Spirit Vol. #2 8/14 ekkaman Blade Vol. #3 8/21 Kashimashi Vol. #2 10/16 Gakuen Heaven Vol. #4 10/23 Kashimashi Vol. #3 11/06 Girls High Teen Spirit Vol. #3
I'm Gonna Be An Angel License Expires
Anime on DVD reports that Synch-Point confirmed that their license of the bubbly monster family comedy I'm Gonna Be An Angel" (Tenshi ni Narumon) expired before the company could complete a release of the long delayed series.
Upcoming in Japan
Anime News Network reports that Studio 4C's anthology Genius Party will debut 7 shorts in Japan on July 7th. The film will open on July 7th in Ikebukuro and Shibuya, followed by screenings in theatres across Japan. The second Genius Party film is scheduled for release in early 2008. In addition to their Devil May Cry anime adaption, and Highlander anime, Madhouse as a new Sanrio project in the works. This movie will be based on Cinnamoroll and packaged with the short Mouse Story: The Adventures of George and Gerald. AnimeNation notes that the official site for Bones' upcoming anime motion picture Stranger -Musumeragi Kendan- is now online. A adaptation of Hideji Oda's fantasy manga Manga author Hideji Oda has "Miyori no Mori" ("Miyori's Forest") has been confirmed. Buzzer Beater, the sci-fi basketball series from Slam Dunk creator Inoue Takehiko' will be adapted into a second anime series, scheduled for July. The Doujin Work anime has trailer here. AltJapan notes that there's a new site for the 80's sci-fi anime Megazone 23 is online. Capcom will be releasing Fate/Tiger Coliseum, a game featuring characters from Type-Moon's eroge visual novel games (such as Fate/Star Knight). Screen shots can be seen here.
New Anime on FUNimation
The FUNimation Channel will be adding a number of titles from Central Park Media, including: Grave of the Fireflies Project A-ko Record of Lodoss Wars Revolutionary Girl Utena: The Movie Urusei Yatsura: Beautiful Dreamer The titles include Roujin Z, which will debut as part of a new movie block on Saturday, May 5 at 8:00 p.m. ET. FUNiimation has the VOD and SVOD rights to "Revolutionary Girl Utena: The Movie," but did not acquire broadcast rights to the movie.
Dark Horse for July and Beyond
Appleseed Volume 4: The Promethean Balance (3Rd Edition) Shirow Masamune On sale Sept. 12 b&w, 216 pages $14.95
Banya: The Explosive Delivery Man Volume 5 KIM YOUNG-OH On sale Sept.19 b&w, 200 pages $12.95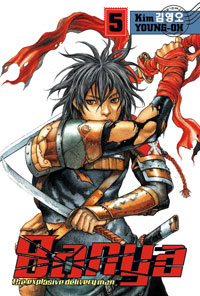 Berserk Volume 19 Kentaro Miura On sale Sept. 26 b&w, 232pg $13.95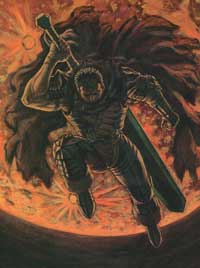 Blade Of The Immortal #127: Life In Death Hiroaki Samura (W/A) On sale July 11 b&w, 32 pages $2.99 "Life in Death" one-shot issue, catching up with Giichi and Hyakurin Features a full-color Manji pinup by artist Farel Dalrymple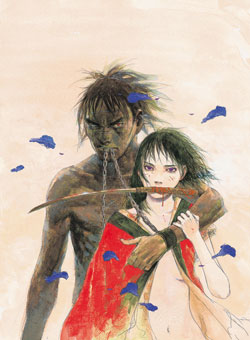 MPD-PSYCHO VOLUME 2 Eiji Otsuka (W) And Sho-U Tajima (A) On sale Sept. 5 b&w, 184 pages $10.95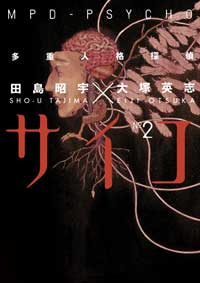 Translucent Volume 1 Kazuhiro Okamoto On sale July 25 b&w, 192 pages $9.95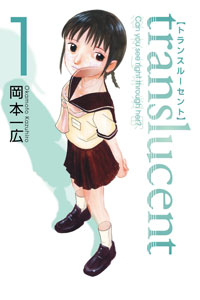 Teen-centric, quirky, and romantic, Translucent will appeal to shojo fans who like a little twist with their gakuen mono! Shizuka is an introverted girl, dealing with schoolwork, boys, and a medical condition that begins to turn her invisible! She finds support with Mamoru, a boy who is falling for Shizuka despite her condition, and with Keiko, a woman who suffers from this illness and has finally turned completely invisible. The mysterious disease that the teens struggle with becomes a metaphor in the ordinary lives of the students in their classes, as they try to work their way through their friendships and romances. Writer and artist Kazuhiro Okamoto knows how important surfaces are to people, especially at such a pivotal time in one's life—when dreams are meant to be chased, despite all hurdles. Translucent's shifting variables between what people can see, what people think they see, and what people wish to see in themselves and others makes for an emotionally sensitive manga, peppered with moments of surprising humor, heartbreak, and drama. Xs Hybrid Volume 2 S. Jihyung On sale Sept. 5 b&w, 192 pages $10.95
A gamer fantasy comes true! Unlocking a secret level unleashes a biomechanical virus and makes human hosts of skilled players, converting them from shut-in geeks to thuggish cool kids—Korean gangsters on motorbikes terrorizing the streets! But the virus has a secret agenda, one that spans the globe on the hunt for the most powerful "hybrid" humans, other kids with viral identities hidden in their brains. This is the story of Chang and Mina, a couple of high school teens who like pop music, skateboarding, and movies. But lately they've had run-ins with violent attackers, and what are these robotic voices in their heads? Merchandise On sale Aug. 1 Gungrave Zippo $29.99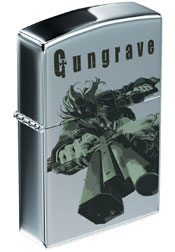 Gungrave Journal $9.99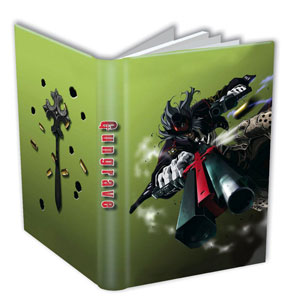 Hellsing Ultimate Zippo $29.99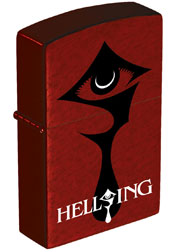 Hellsing Ultimate Journal $9.99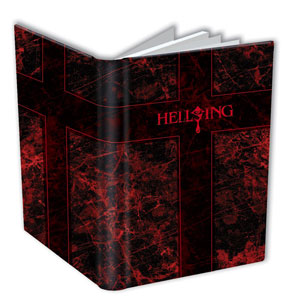 On sale Sept. 5 Gungrave Bust $49.99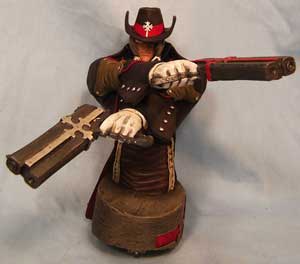 Tokidoki Stationery Set And Journal On sale July 4 Tokidoki Stationery Set 8 letter sheets, 6 envelopes, 5 3/4" x 8 3/4" $4.99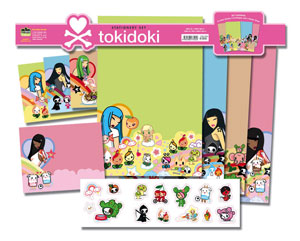 Tokidoki Journal, spiral-bound journal, 128 pg, 5 1/2" x 8 1/2" $9.99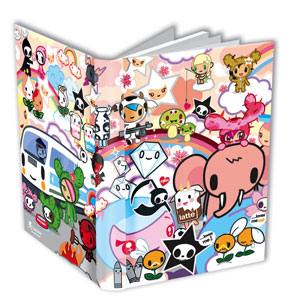 Italian-born artist Simone Legno takes the cute and whimsical approach with his Tokidoki product line. Translating to "sometimes" in Japanese, Tokidoki is all about the cutest, most colorful Japanese-style characters imaginable— from cactus friends to smiling milk cartons.
Upcoming Geneon Releases
7/10/07 Rozen Maiden volume 2: Maiden War Fate/Stay Night volume 4: Archer Kyo Kara Maoh, Season 2 volume 5 Shonen Onmyouji Volume 1 Abe no Masahiro is the grandson of the great sorcerer Abe no Seimei . Unfortunately for him, his grandfather did such a great job in the past, he really hasn't had a need to perform any magical duties and as a result, Masahiro lost his second sight and the ability to see spirits. One day, a demon drops from the sky and proclaims that Masahiro must continue his grandfather's work or perish in flames! 10/9/07 Fate/Stay Night volume 6: The Holy Grail Dog Warriors - The Hakkenden volume 3 ($14.98) Drinky Crow Sample The Beat points out that a sample for the animated Drinky Crow Show adaption is online here. The show premieres on Adult Swim on May 13.
Live Action News
Variety notes that Ringu's Hideo Nakata will direct the Death Note spin-off Lm, starring Kenichi Matsuyama. VIZ Pictures has announced the DVD release of rock and roll film LINDA LINDA LINDA on May 8, 2007. The film will be distributed by VIZ Media, a leading U.S. publisher of Japanese animation and manga. Directed by Nobuhiro Yamashita, LINDA LINDA LINDA depicts the musical and personal dramas of an all-girl high school rock band and has played to critical acclaim at more than 40 major international film festivals. The film notably offers a soundtrack by ex-Smashing Pumpkins guitarist James Iha and a cameo by punk rock legends The Ramones. VIZ Pictures recently screened the film theatrically in several major cities including New York, Portland, Chicago, Seattle, Atlanta, Boston, and San Francisco. The DVD release includes a new audio commentary by noted film critic and Japanese pop culture journalist Patrick Macias. LINDA LINDA LINDA was originally released in 2005 and follows an all-girl high school rock band after an untimely break-up. Only three days before their high school festival, guitarist Kei (Yu Kashii), drummer Kyoto (Aki Maeda of Battle Royale), and bassist Nozumi (Shiori Sekine) must recruit a new lead vocalist for their band. They choose an unlikely Korean exchange student Son (Doona Bae of Sympathy for Mr. Vengeance), even though her comprehension of Japanese is a bit rough! It's a race against time as the group struggles to learn three tunes for the festival's rock concert — including a classic '80s punk-pop song by the famous Japanese group The Blue Hearts called "Linda Linda." KF Cinema notes Viz has a DVD release of Katsuhito Ishii's The Taste of Tea planned for July 3rd. Ping Pong opens today at New York's ImaginAsian, April 27th at Chicago's Facets Cinematheque, and May 25th at the Grand Illusion Cinema in Seattle. The DVD will be released in September
Infinite Kung Fu Collection
Comic publisher Top Shelf has announced their plans for 2008. In addition to Alan Moore and Kevin O'Neill's The League of Extraordinary Gentlemen (Volume III), the company will be collecting Kagen McLeod's Shaw Brothers inspired kung fu comic Infinite Kung Fu. A preview can be seen here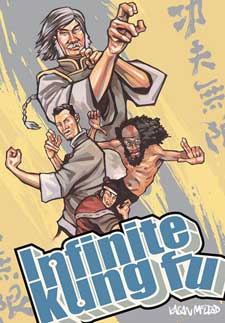 New Translated Print
An anime on DVD forum post claims Kodansha's literary magazine Faust will be published in North America starting in Spring 2008. Newsarama interviews Yen Press about their upcoming manga line here.
Prima Games Signs Capcom Deal
Random House's Prima Games has announced a deal with Capcom to launch a full publishing program based on Capcom's new and existing franchises. Planed projects include strategy guides, original graphic novels, video game novelizations, calendars, and more. In addition to working on iconic Capcom franchises such as Resident Evil, Mega Man, and Devil May Cry, Prima will also be publishing the strategy guide, original graphic novel and video game novelization for Capcom-owned Shade. Legendary comic writer Marv Wolfman (creator of New Teen Titans and Blade) is set to pen both the original graphic novel and video game novelization.
Dr. Master From Online Distributor
The Beat reports that manga distributor DrMaster Publications Inc has announced an agreement with Fox Interactive Media's digital retail store, Direct2Drive, to distribute its popular comic content to readers via digital download. Initial titles from DrMaster available on Direct2Drive will include Volume 1: issues 1 and 2, of the new action adventure, Chinese Hero: Tales of the Blood Sword, which is available now and debuted on the site one week after its printed launch in retail stores. Direct2Drive will also be the official launch partner for, Purgatory Kabuki, an original manga tale that will be released in the fourth quarter of 2007. Downloadable content from DrMaster on Direct2Drive will be delivered in high-resolution, full-color documents via Adobe Systems Incorporated's Portable Document Format (PDF), enabling users to download, view and print the e-books on any standard Windows PC.