Movie News
AICN GAMES: Holy Crap!! Check Out This Unbearably Cool GHOSTBUSTERS Whatever-It-Is!!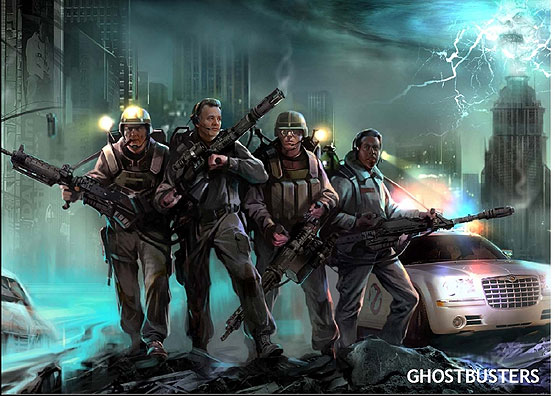 Merrick here...
Below, you can find some videos currently making the rounds on YouTube. They appear to show demo material for a GHOSTBUSTERS shooter -- looking a bit tougher and grittier than its 80s progenitor. The videos are attributed to ZootFly, whose site you can access HERE. The top video feels like it might be a GEARS OF WAR mod of some sort...perhaps built to simulate a potential GB game? Although, the quantity and quality of the material below suggests there's much more to this story. If we're not gonna get a new movie...this might be a mighty fun substitute. Even if all of this is nothing more than an elaborate hoax, it's a damn fine one that should point The Powers That Be towards a very obvious conclusion: I'm thinking we really need a game like this. Now!




Know More About This???