Are we coming up on the last Chrismukkah for college-bound funnybook fiend Seth Cohen?
Thursday morning's Variety reports that Fox has ordered only 16 episodes of "The OC's" fourth season. This marks a major shift for the series, which aired 27 episodes in its first season, 24 in its second and 25 in its third.
Combine the undersized order with the fact that the show is now up against not only CBS' "CSI" but the newly relocated ABC megahit "Grey's Anatomy" on Thursday night, and one might speculate that Fox is feeling out an exit strategy.
Read all of Variety's story here.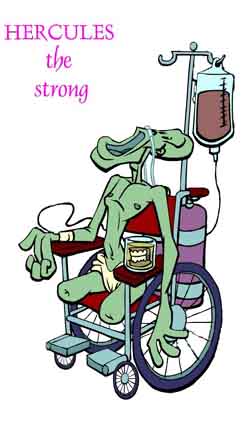 MAKE IT SO CHEAP!! Paramount just cut the prices of more "Star Trek" season sets!!