Coaxial
SPOILER!! Big OC Shakeup Confirmed!!
SPOILER!! Big OC
Shakeup Confirmed!!
Fox announces its autumn lineup tomorrow. Rumors have been swirling for months, but this would seem to represent confirmation:
ON THE NEXT "ACCESS HOLLYWOOD:" MISCHA BARTON CONFIRMS HER CHARACTER ON "THE O.C." DIES AND REVEALS WHAT THE SHOW HAS IN STORE FOR FANS
Barton: "It's True, It's True. My Character Dies...I Think The Show Is Moving In A New Direction...They've Got Some Young Actors Coming In And I Think It's Going To Be Great For The Fans."
BURBANK, Calif. - May 17, 2006- On the next "Access Hollywood," Mischa Barton confirms her character on "The O.C.," Marissa Cooper dies and reveals what the show has in store for fans. The interview airs on "Access Hollywood," Thursday, May 18, 2006 (Log on to AccessHollywood.com to check local time and station).
When asked about rumors and reports that Barton's character dies on tomorrow's season finale of "The O.C.," Barton told "Access Hollywood," "It's true, it's true. My character dies."
The 20-year-old actress added, "I think the show is moving in a new direction. This was a great opportunity for everyone. I was just really excited about giving everybody a good finale. You know, they needed a big season finale at the end of this year and we've had three great years and my character has been through so, so much and there's really nothing more left for her to do. So I hope this fulfills everything that the fans want and everything that the people wanted for our characters."
Barton also talked about the future plans of the show saying, "I'm also excited for them to go on next year and do another season. They've got some young actors coming in and I think it's going to be great for the fans."
The London-born actress made these comments today in New York City at the Lucky Magazine Upfront Hospitality Suite and also added that she was in town getting ready to go off to do her next film, "Closing the Ring."
"Access Hollywood" is produced by NBC and distributed by NBC Universal Domestic Television Distribution. Rob K Silverstein is the executive producer.
The other big news is funnyman creator Josh Schwartz intends to return to the show full-time next (the fourth) season for the first time since season one.
The "OC" season finale airs 9 p.m. Thursday. Fox announces its fall schedule Thursday as well.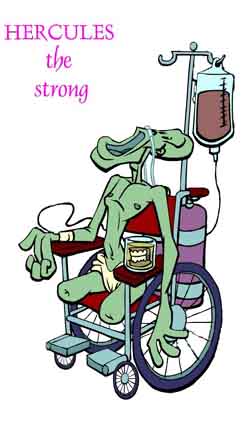 + Expand All

May 17, 2006, 7 p.m. CST

by Jack_Bauer

Meh. Actually, that was my response to the OC anyway.

May 17, 2006, 7:05 p.m. CST

by Silver_Joo

Well, killing off the hottest girl on the show isn't going to help much. This will also mean double-secret terminal moping by Ryan/Benjamin McKenzie. Is the world ready for double-secret terminal moping? Is it??

May 17, 2006, 7:08 p.m. CST

by woemcats

I can't say I loved Marissa, and Barton is no great actress, but I think it kind of sucks that they are killing her character off. I mean, tons of young fans adore the show and are really attached to the characters, and to write one of the "core four" out that way seems a little crass. Of course, since this is The O.C., no one will remember Marissa three episodes into season 4, not even Julie or Caitlyn.

May 17, 2006, 7:14 p.m. CST

by Toe Jam

not this twig with fake titties. we can only hope this will breathe new life (pun intended) into the show.

May 17, 2006, 7:27 p.m. CST

by minderbinder

May 17, 2006, 7:45 p.m. CST

by Pops Freshemeyer

I mean, c'mon, this is The OC we're talking about. Nothing cool there...

May 17, 2006, 7:50 p.m. CST

by nemesisdarkside

Mischa Barton is alright. Kinda skinny though, but alright. Her acting wasn't superb on the OC either. Rachel Bilson has been the "hottest girl on the show" since the first ep IMO. Also, I've always prefered her character. Much more interesting and enjoyable to watch. For some reason though everyone seemed to love part-time alcoholic/part-time lesbian Marissa. She's like the Lana of this show except Kristen Kreuk is way hotter, so its easier forgive stuff like her witch/vampire scenes and her "secrets and lies" whining. Also Summer dressed up as Wonder Woman dammit! Ah, if only if was Summer who had gotten bi-curious. Oh well, Season 4 she'll be in college so there is always hope. ;)

May 17, 2006, 8:18 p.m. CST

by chavee

Taylor is pretty freakin hot too. I think she's better looking than Marissa.....also very funny. With Marrisa gone more room for Taylor.

May 17, 2006, 8:20 p.m. CST

by BigStar

Ok, I admit this was my guilty pleasure show until the lameness that was seasons 2 and 3. Barton and all the Marissa-centric eps was a major reason why I tuned out. I hope the return of Schwartz will mean more Seth and Summer. I'm sold man, I'll be there for season 4. Oh and those that qusetion why an OC news article is on AICN, I see no difference between the massive dorkiness of the Superman/X3/Star Wars debates and the OC. Maybe that's just me.

May 17, 2006, 8:21 p.m. CST

by LordEnigma

Seriously, the writers pretty much killed Marissa off with all the ups and downs they have put her though over the past two seasons. Even Schwartz had a tighter-controller over this show, then this might not have happen. Since he was doing something else or less involved in the overall storyline. The writers put Marissa in a corner, but it should change the characters forever. Cohen and Summer will be propelled out of the rut they have been in. Ryan will stop being ANGRY GUY and NORMAL GUY. Because this will make him grow up finally. Marissa is essentially taking the hit to make this show better.

May 17, 2006, 8:24 p.m. CST

by El Fuego

I'll give it another shot. But after the crap that was seasons 2 & 3... my expectations are rather low.

May 17, 2006, 8:27 p.m. CST

by nemesisdarkside

Yes, Taylor Townsend is also quite hot. At first her character annoyed the hell out of me, but I guess she got more likable and funny. What would happen if Summer and Autumn got together. Would we get Spring or Winter?

May 17, 2006, 8:37 p.m. CST

by chavee

Summer in her Wonder Woman costume and Taylor in a Bat Girl outfit....hell that should be next season's Holloween episode. Ahh Christmas in October.

May 17, 2006, 8:41 p.m. CST

by Hell's Cigarette

Marissa "The Doe-Eyed Fawn" Cooper has always been the most consistently annoying character, so it isn't really the end of the world for The OC. But it is probably a major CLM for Mischa Barton. I think Schwartz has a real opportunity with the fourth season to take the show full circle and reignite the chemistry of the first season. I'm not sold on a "New Class" idea...this would undoubtedly deteriorate into derivative garbage quickly. Schwartz needs to refocus on developing the existing characters, including those introduced in Season 3. Yeah, this isn't Shakespeare, but it once was one of the best straight-up primetime dramas on television. The show will continue to drop-off in the ratings unless Schwartz rights the ship.

May 17, 2006, 8:41 p.m. CST

by vinceklortho

TV guide hinted at this a couple of days ago. Said that OC would be renewed without Mischa, and since the big finale is someone croaking....oh well. Didn't like her as an actress too much and I think this is an incredibly lame gimmick for making her leave the show. However, good points above, this could make the show better, much more like season one. Also, I think the lucky renewel made Schwartz realize that he should be more involved. He sounds like he has some good ideas for what happens to the kids when they leave. Bring it on!

May 17, 2006, 8:43 p.m. CST

by vinceklortho

Schwartz said no way is he doing a new class, but focusing realistically on the old characters, including the parents as well. Which, could be a good sign.

May 17, 2006, 9:18 p.m. CST

by mrtwig48

....they should bring Screech in as the principal's aid.

May 17, 2006, 9:38 p.m. CST

by Demosthenes2

her character still seems so integral to the show and its following that I'm surprised they're doing it. I was definitely getting the SMGesque "God I wish I was off this shit and doing movies" vibe from her this season, but ironically she is perhaps the worst actor on the show least deserving of a thriving film career, although her annoying mannerisms are topped by the apparently returning Willa Holland and her even-further-gone Valley-Girl accent. I'm probably calling it quits on this one after this finale anyway.

May 17, 2006, 9:39 p.m. CST

by paulh

As in 'I'll make it big in movies and then a decade later has to slink back to TV to make ends meet?

May 17, 2006, 9:49 p.m. CST

by dubsy

i quit watching after the stupid johnny story line this year. i've wanted marissa to leave the show for ages now. shes a horrible actress, her and ryan have absolutely NO onscreen chemistry and the show was always better when they werent together and new characters were introduced. adding autumn and minicoop (who are better actresses and chracters) and josh schwartz back might me i'll watch it again. i just hope the first three or four eps of s4 wont be ryan still moping over her death. they should do it like a few months later and they are already over her death to an extent

May 17, 2006, 9:55 p.m. CST

by paulh

CW schedule right here - only 2 new shows: http://tinyurl.com/jghlt ...Monday: 7th Heaven, Runaway (new)....Tuesday: Gilmore Girls, Veronica Mars....Wednesday: America's Next Top Model, One Tree Hill....Thursday: The show that owns yer ass ;), then Supernatural....Friday: WWE Smackdown. No Saturday programming, then Everybody Hates Chris at 7PM Sunday, followed by All of Us, Girlfriends and The Game (new)....Midseason replacements are Beauty and the Geek, which will spell ANTM when it ends its latest cycle and Palm Springs (the Kevin Williamson potboiler). And don't count out Reba yet. USAT is reporting CW is "balking at paying for a year's worth of unproduced episodes and may decide to keep the show for midseason."

May 17, 2006, 10:07 p.m. CST

by paulh

In its first season, then the decline began...

May 17, 2006, 10:08 p.m. CST

by Darth Bauer

I love you, Johnny Cakes.

May 17, 2006, 11:39 p.m. CST

by Napoleon Park

You mean the bad guy from the second Spider-Man movie (I forget the title) had his own show? Oh, you mean Dawson's 90210. Five years from now people will be asking "why are OC reruns on the Cartoon Network?" *** Seriously, I've never seen it but I know people who like it, and they admit it's a guilty pleasure show that they really do feel guilty about watching.

May 18, 2006, 12:57 a.m. CST

by J-Dizzle

Wait...she's a Brit?!

May 18, 2006, 4:06 a.m. CST

by Lenny Nero

More Samaire Armstrong at Brown. I'm there. Too bad Olivia Wilde is involved with that Paul Haggis B.S. (right?). While Marissa is integral, her character (and Mischa Barton) are most of the reason why O.C. hasn't been working for quite a while. Without her, the soapiness will diminish, and with the creator coming back into play, maybe I can finally show my roommmates why I dug the show in the first place (they refuse to watch season 1). Good times, mamajama.

May 18, 2006, 5:02 a.m. CST

by ZeroCorpse

Seriously, Herc. . . The O.C.? Gag.

May 18, 2006, 6:21 a.m. CST

by newc0253

(no pun intended) and i agree taylor is also pretty fine, but i'll still miss the unforgettable hotness of marissa cavorting in her trailerpark home in her bra and panties. i'll also miss her doe eyes displaying the full gamut of emotions from worried to distraught to concerned to anxious to apprehensive. it's actually kinda hard to imagine the show surviving the loss of marissa plus the other 3 going off to college. the OC next generation? marissa's brat sister? i'll keep watching but josh schwartz has his work cut out for him.

May 18, 2006, 7:57 a.m. CST

by SpyGuy

The poor girl's a walking skeleton, so maybe someone can get her to eat a couple of Twinkies before she blows away in gentle breeze.

May 18, 2006, 9:36 a.m. CST

by isildur29

since the end of season 1

May 18, 2006, 10:04 a.m. CST

by Mr. Profit

But it's stupid and bitter of her to confirm a rumor like that before the finale airs.

May 18, 2006, 11:19 a.m. CST

by GenericGeek

...as long as the scripts are tight! I already wrote this in another talkback, but I'll repeat it: in the beginning, The O.C. was great on two levels: as a prime-time soap and as a satire of prime-time soaps. Sadly, the "serious" part took over and turned to lame. But with these changes, my hopes have been renewed. Also, Rachel Bilson=hotter actress on T.V. right now, so don't replace her with a sock puppet. Unless it's hotter.

May 18, 2006, 12:50 p.m. CST

by Orionsangels

under hayley joel osmont's bed in the 6th sense. oh wait.

May 18, 2006, 4:41 p.m. CST

by Flim Springfield

May 18, 2006, 4:48 p.m. CST

by Capt. Murphy

And Bob Newhart will wake up, and it'll all have been a dream...and then they can bring back Angel!

May 18, 2006, 5:19 p.m. CST

by Neo Zeed

Season's been crap, but Topher returns tonight.

It was a piece of shit. Nothing made sense it is another Fox edited show. The dumbasses at Fox change the show to improve ratings, but just damage it. They have been doing it all season. The season finale, and the way she died, were awfull. Fox you suck.

May 18, 2006, 9:07 p.m. CST

by cryptmagic

Probably next season we will be geting a Gay Transexual Albino to replace Marrissa. He love interest will be a transvestite. This show sucked. And so does for Fox for messing it up from season 1.

May 18, 2006, 9:16 p.m. CST

by dubsy

but im glad shes gone. she was more annoying then anything. my guess is something happens to keep the three back, with taylor sliding into the marissa role....i hope...if summer isn't around but every third episode i'm done even if willa holland is some fine ass jailbait

May 18, 2006, 9:54 p.m. CST

by Hercules

...point me toward the nearest male ass!!

May 18, 2006, 10:16 p.m. CST

by nemesisdarkside

Was it ever confirmed that Herc was ShelbyGirl? You know, that Canadian who sent in OC ep reviews a while back. All this talk of 14yr old girls and OC being "gay" made me remember that for some reason. Would've been funny if she was Herc.

May 18, 2006, 10:27 p.m. CST

by nemesisdarkside

I always liked Anna, she was an awesome character. Smart, pretty and funny. Plus she drew Seth a comic book! I sure hope all this "New Class" speak is false. Sounds like Shark-Jumping to me. Seth, Summer and Sandy MAKE the show IMO. Without them, the show wont be the same. Plus that would kill any hope of a sweeps ep where Summer and Taylor "experiment". A guy can dream!....Sorry, couldn't help myself. ;)

May 18, 2006, 10:35 p.m. CST

by nemesisdarkside

Aren't there any rich minorities in Orange County? Even One Tree Hill had a Hispanic brother and sister duo. Hell, the guy was frakk-buddies with Brooke (the super hottie) and the girl was bi-sexual AND kissed Peyton. Where are the rich minority kids?

May 18, 2006, 10:36 p.m. CST

by Toe Jam

thereby closing the door on any possible guest appearances in future seasons and the higher ratings they would have undoubtedly drawn. the cast and crew really must have hated mischa.

May 18, 2006, 10:44 p.m. CST

by nemesisdarkside

If Ghost Whisperer or Medium is still on next season, we may see Mischa reprise her role as Spooky Vomit Girl. Will Jennifer or Patricia be able to help her finally find peace...or a successful Hollywood career?

May 19, 2006, 12:13 a.m. CST

by chickychow

May 19, 2006, 12:15 a.m. CST

by Elmore Rigby

I love you, Johnny Cakes!

May 19, 2006, 1:07 a.m. CST

by Spice-Orange

well, color me shocked. i dont know why they couldnt have just sent her off in the boat and never talked about her again, like they did with about 10 other characters. I hope the orginal creator can bring this show back to its greatness- i'd like to know how they'll work summer/seth when they are on the eastcoast... :( Kaitlin's hotter than all the girls mentioned already- and she is the better actor, too!

May 19, 2006, 1:33 a.m. CST

by LordEnigma

The scene of Ryan carrying Marissa all of a sudden became a motif of their entire relationship. Which, is a nice bit of business, but these characters are going to be scarred for the near-future. Of course, Schwartz' writers backed him into a corner with the kid's college plans. Now, with this move, Summer stays in the OC, Cohen probably grows up, and Ryan re-evaluates everythihg. That can occur at college, but the SCARRING thing has to be played out through a few episodes. Sorry to see Mischa go, but she apparently wanted to go. It sucks, it happens, and now the OC has to try to find the FUNNY AND QUIRKY again. After one of the ORIGINAL FOUR characters died. Oy...that's going to take 26 episodes to fix.

May 19, 2006, 1:42 a.m. CST

by Orionsangels

May 19, 2006, 3:35 a.m. CST

by Just Plain Steve

At first I thought you were joking, but now I realize you are very ignorant. If you can't actually define the word you are using, maybe you should not be using it. In fact, I might as well call you Gay, since you define it as someone who craps all over everything.

May 19, 2006, 7:17 a.m. CST

by tonagan

That's what Clark did when Lana was in a similar situation. Then again, that would probably mean Peter Gallagher would have to die...

May 19, 2006, 11:49 a.m. CST

by stlfilmwire

Sorry, but it isn't going to happen. Stick to selling posters and appearing in commercials.

May 19, 2006, 11:51 a.m. CST

by Rybock

the show has just gotten so bad. They had one good season in them, and it's been fast downhill since. The thing that bugs me is they'll introduce a character for some plot, and once that plot is over, they can't think of anything to do with them, so they leave or die. And that was a lame death last night. For a moment, I hoped for something that would have fit in the first season, something a little surprising and also pop-culture referential... I was thinking Col Blake from MASH... that would have been at least a touch interesting.

May 19, 2006, 1:01 p.m. CST

by chien_sale

Everytime a show or movie franchise "go young" it`s to please the executives and it begins to suck right after.

May 19, 2006, 1:12 p.m. CST

by Mr. Profit

That was a seriously lame death. But it wasn't as ridiculous as Nadia on Alias falling through a glass coffee table. Both were still cliched though. They should have done something gully. Look at Law and Order, they really went there when they killed the ADA this week. The way she died was fucked up.

May 19, 2006, 1:13 p.m. CST

by Lenny Nero

So in your mind the show can't follow these characters to college? Hell, it mostly stopped being a high school show anyway. So there are some new regulars. So what?

May 19, 2006, 3:58 p.m. CST

by emeraldboy

CONAN O BRIEN. Youve got you the always wanted.

May 19, 2006, 3:59 p.m. CST

by emeraldboy

youve got the host youve always wanted or did.....

May 19, 2006, 7:25 p.m. CST

by ClarkK82

have dropped off slightly but this season was better than last. Mischa made a very poor choice and should fire her agent because this film career is just not going to happen. However, she was a main character here and it will upset a lot of fans, The fact of the matter is that the substitute writers screwed Marrissa over for two seasons and there was not much they could have done with her. It is a tragedy on two levels, both fictional and real life.

May 19, 2006, 7:26 p.m. CST

by ClarkK82

I highly doubt the producers are dumb enough to turn this into "the new class" the focus needs to be on Ryan and the Cohens period. anything else should stick to saturday morning NBC 10 yrs ago

May 19, 2006, 8:32 p.m. CST

by Jellylover

May 19, 2006, 10:40 p.m. CST

by dancinggopher01

That skinny broad has fake tits now?

May 20, 2006, 1:16 p.m. CST

by shalashaska

summer looks like a fucking midget. id rather have a skinny bitch than that big headed short piece of shit.

May 20, 2006, 2:17 p.m. CST

by UCFKevin

Yes, I'm sure you could easily have either one of them.