Cool News
Aaron Sorkin Bringing His Faux-SNL Project To NBC!!
Aaron Sorkin, the comedy genius behind "West Wing" and "Sports Night" (and "A Few Good Men" and "The American President") is finally returning to television.
And to NBC, the network that somehow made Sorkin quit "West Wing" about two and a half years ago. NBC apparently even won out in an "intense bidding war," according to Variety, that would give the showrunner a pilot-free 13-episode commitment (which, if memory serves, is also how NBC bought "West Wing").
We've known Sorkin was plotting a faux-SNL backstage show for maybe a year now, but Variety's Josef Adalian reveals that the faux-SNL show is actually about a fictional long-running live weekly variety extravaganza produced in Los Angeles. Just so we don't confuse it with the real thing slapped together in New York.
Sorkin's new hourlong is titled "Studio 7 on the Sunset Strip."
Find all of the Variety story here.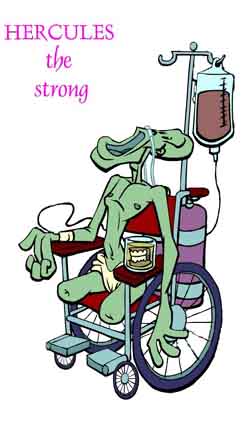 30 DAYS AND IT'S YOURS!! "Buffy The Vampire Slayer: The Complete Series," the best TV series ever produced, WAS available for $239.99 new (or $199.99 used). But NOW you can pre-order all seven seasons brand new, including a never-before-issued 40th bonus disc, for just $129.99!! That's like all 144 hours for – what? – 90 cents per hour!! A better Christmukkah gift is unimaginable!!!