Ahoy, squirts! Quint here with something damn cool for you to get your hands on. There's this fella named David Kracov who has been making Disney collectables for a long while now. He contacted AICN asking if we'd be interested in running a contest in celebration of his just recently scoring the license to make high end collectables for Tim Burton's THE CORPSE BRIDE.
So, we're giving away 3 pieces. There will actually be two different contests. Let's talk about the biggie first.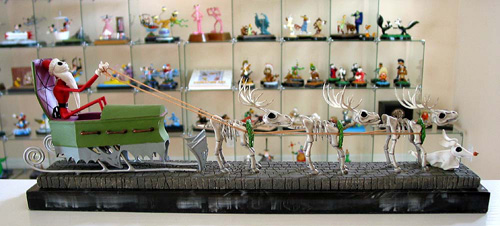 The big prize we're giving away is this awesome piece from A NIGHTMARE BEFORE CHRISTMAS as you can see above. I've seen this one with my own eyes and the detail is fantastic. It's an artist proof (limited to only 25 in the world) that is valued in the thousands of dollars.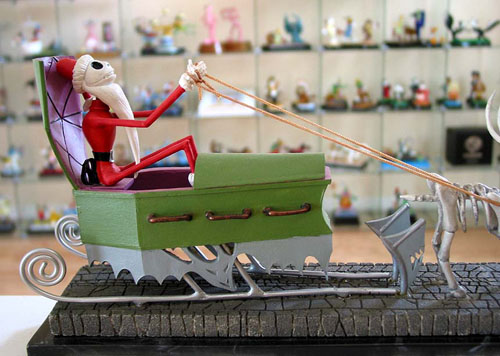 This is the easy one. All you have to do to win this sculpture is go to Kracov's website right here. Okay, you're there... see that email address? Click on it and send an email with the subject line JACK SKELLINGTON CONTEST and your mailing address in the body of the message (North America entrants only, please). That'll enter you into a raffle. On Friday, September 16th David Kracov will randomly select one email for the winner. Please only enter once. Multiple entries will be deleted. While you're at Kracov's site, have a look around and see some of the cool work he's done!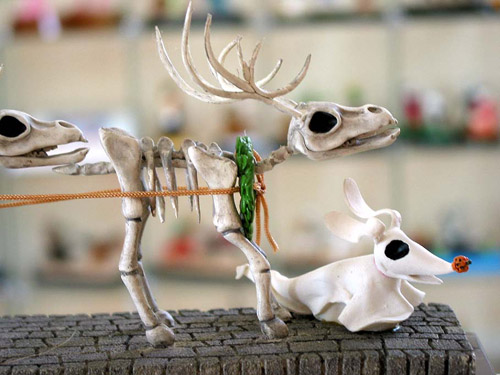 Okay, that's the big one, but we also have two more sculptures to give away, these being classic Disney characters. You can enter into both the big contest above and the contest to win these two beauties: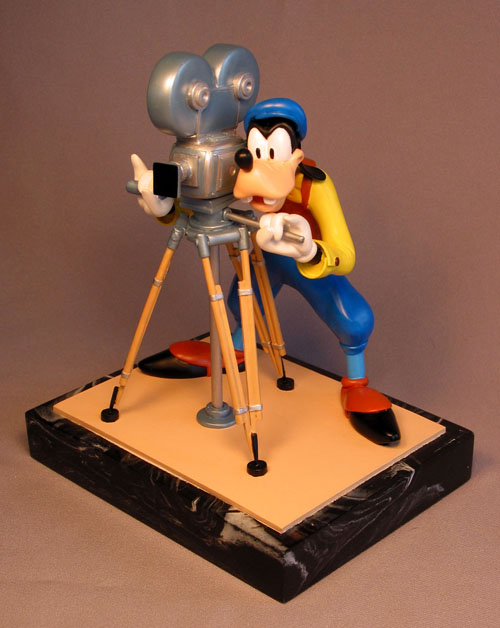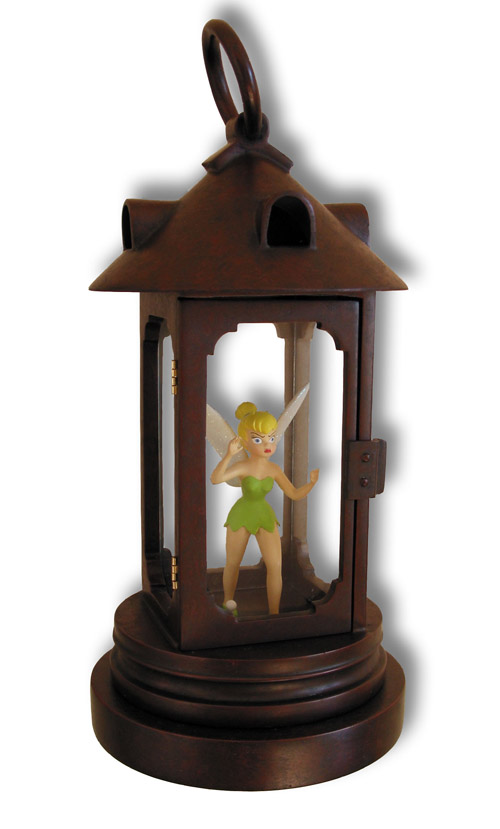 Cecil B. DeGoofy is first prize and Tink is the second place prize. Both are Artist Proofs like the big boy above, limited to 25. They've valued in the many hundreds of dollars. What do I have in mind for those guys?
To win them you're going to need to dust off your imaginations a bit. We've discovered an 8th Dwarf, but he has no name. Dopey, Doc, Happy, Sneezy, Bashful, Sleepy and Grumpy are at a loss as to what to name him. It's your job to name him and tell me why he's named whatever he's named. This name can be either Disney sweet or something so disgusting and vile that it'd make Walt spin in his grave or crawl out of his cryogenic chamber with a fire in his cold, cold eyes. The choice is yours.
I'll pick the two most inventive names and backstories.
You'll need to email me at quint@aintitcool.com with the subject line 8TH DWARF CONTEST. I want the name and the reason for that name (please keep these under 100 words) as well as your mailing address in case you're one of the two lucky winners! The contest is open to anyone in North America and begins right now, ending on Friday, September 16th at noon CST. Remember, you can enter both this contest and the one for Jack and his boney reindeer above.
Like I said, we got some cool shit in this one, so good luck. I look forward to the entries! After seeing Kracov's work on NIGHTMARE BEFORE CHRISTMAS I can't wait to see what he does for CORPSE BRIDE!!!