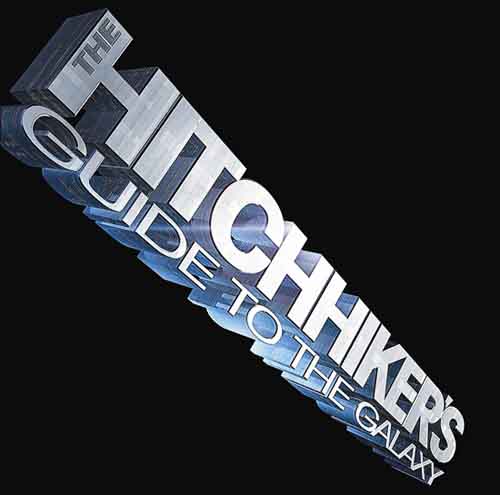 Ahoy, squirts! Quint here with a cool little giveaway in preparation of the big DVD release of THE HITCHHIKER'S GUIDE TO THE GALAXY on the 13th. Buena Vista Home Entertainment has provided a few nifty items for giveaway, three to be precise. They are as follows:
The Grand Prize:
A Towel (as you well know the most important thing in the universe), signed by Ford Prefect himself, Mos Def.
First Runner Up:
A Hitchhiker's Guide to the Galaxy DVD signed by Mos Def!
Second Runner Up:
One set of HITCHHIKER'S GUIDE TO THE GALAXY books by Douglas Adams. For those who have never read Adams' series, this is perhaps the best prize of the lot.
What do you need to do to win these prizes? Well, due to a completely improbable series of events I found myself in the possession of a hole in time. Knowing this, Zaphod Beeblebrox has appointed me head (no pun intended) of his galactic cabinet and has asked me to come up with a series of campaign posters to send back into time to help him on the way to becoming the President of the Galaxy. So, now the task is up to you folks.
What I want:
A campaign poster for the election of Zaphod Beeblebrox. This poster has to fit Zaphod's personality and prove that he's certainly the guy you wanna vote for. Use photoshop, oil painting, macaroni pictures... whatever you think is best. The more HITCHHIKER'S GUIDE literary or film references in the poster the better. And I will be wanting a great slogan!
For extra credit, and the little bit that might push you over into the winning position, I'm also looking for a promotional button design as well as a space ship bumper sticker with the clever slogan! You can come up with as many different designs as you want, but please submit them separately.
Where I want it:
Email the posters, buttons and bumper sticker designs as .jpgs that are 120k or less to quint@aintitcool.com with the subject line VOTE BEEBLEBROX!
When I want it:
I will accept submissions starting now and ending at noon (CST) on Friday, September 9th.
Who can enter:
Anybody! If you're in the UK, America, Iceland, Earth 2... the contest is open to you!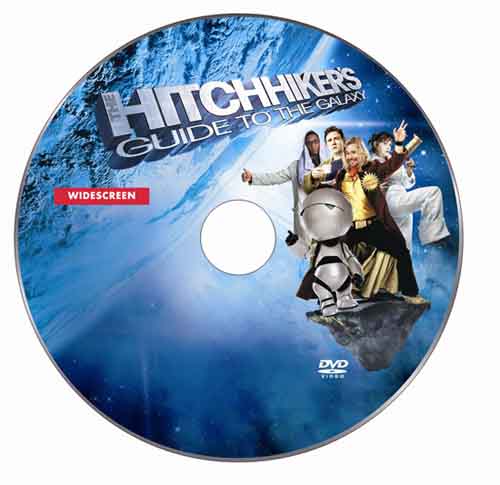 That's about it. Have at it, squirts! I will share the cream of the crop with you folks soon after the end of the contest! Good luck!