If TV Guide is right, the first hour of Wednesday night's double dose of "The Inside" is "The Loneliest Number," the first I've not seen prior to air. But I'll be watching tonight, because its teleplay bears the name of the great Richard Hatem, who created "Miracles" and its brain-fryingly cool pilot.
I have seen the second episode, "The Thief of Hearts" (written by Tim Minear and Craig Silverstein), and I'm here to tell you this is an episode fans will loathe to miss, for these reasons:
1) Remember the agent who removed her own face just prior to the events of the pilot? We get to meet her in a lengthy flashback depicting Paul Ryan's first day on Web's team. She looks a whole lot younger than the pilot's dialogue suggested, and so hot you'll be much sadder about the whole face-slicing business.
2) We learn that Paul's wife is real, and really pregnant, and played by dreamy Fay Masterson, who assayed Sally in "Eyes Wide Shut."
3) Big giant things happen in "Thief of Hearts." So big that Fox will be forced to air the next episode, "Declawed," next week or risk having fans reduce Rupert Murdoch's many mansions to smoldering piles of ash. Which is good thing, because "Declawed" is going make more than a few fans go, "oh fuck." Perhaps more than once.
8 p.m. Wednesday. Fox.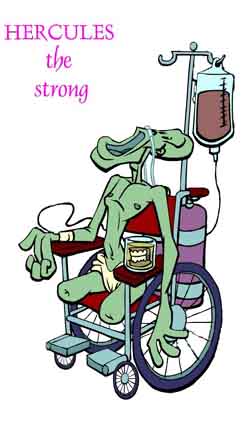 Were Anakin Skywalker and Darth Vader two different people in the early drafts of "The Empire Strikes Back"? All is revealed in The Annotated Screenplays (Star Wars, Episodes IV-VI)
Now that you know how it ends, look for clues in the old episodes!! Lost: The Complete First Season on DVD!!