My emailbox was filled Saturday morning with this message and many more like it:
Herc,
Fans of Carnivale woke up this morning to some very bad news. Beth Blighton, trusted source of Carnycon and she-who-knows-all posted that an "unimpeachable source" had confirmed that Carnivale is being cancelled. As you can imagine the fans are more than a little pissed, what with the story only being one third through and all...
anon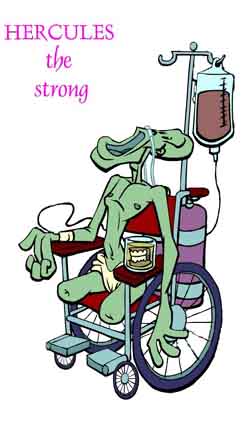 Looking for bumper stickers, plush toys and girls' underwear covered with cute cartoon double-amputees? Visit The Herc Store!