"It's nothing I believe. It's a fact. Get to your point."
President David Palmer tonight makes his triumphant return to the White House to act as "shadow president." Tony's bitch bartender girlfriend makes Michelle testy. And … Invisotext On!!!
MAJOR SPOILER!! At episode's end, Audrey's husband and a villain with vital information are both about to die. Jack pulls his gun and decides who the CTU doctor will save.
9 p.m. Monday. Fox.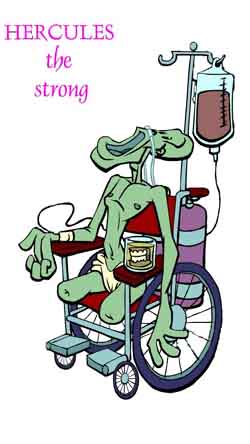 Something else "24" fans (or anyone, really) are likely to enjoy:
Murder One 1.x
Looking for bumper stickers, plush toys and girls' underwear covered with cute cartoon double-amputees? Visit The Herc Store!