Hey folks, Harry here... Spy by the name of Riggs sent this in, says it's from the Video Game tie-in that will be coming out next summer (that's summer 06 for you folks that get confused easily) and typically this sort of advance advance promotional art is similar to the theatrical materials as well. Figured it would give you folks that like to have desktops for films over a year away... something to show off. Can't wait for a full spoiler filled report on this sucker. The few little tidbits we've had on the site just ain't been juicy enough... Should be really good though, shouldn't it?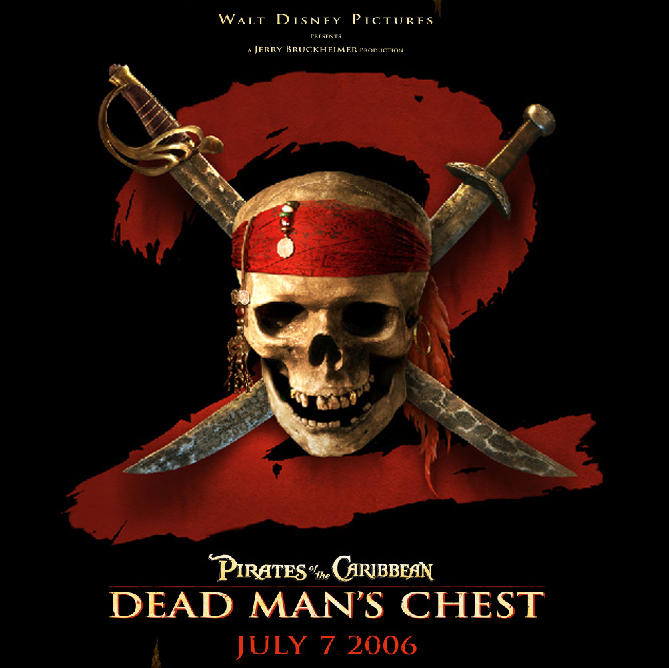 Hey folks, Harry here again - and this just came in fresh off the pixel presses... Bill Nighy talking about his involvement in this here yaaarn. Here ye goes...
Mornin' all!

If this is news to you, sweet as. If not, just slap me. Either way, it's Bill Nighy!!! And it's one of only a few things that could've made me smile at this time of the morning. Anyway...

I've just caught part of an interview on BBC breakfast news with Bill Nighy. He was mainly being interviewed on his role in HHGTTG, (cool), aswell as some Richard Curtis film in which he'll probably be the only saving grace of once more... Anyway...

Apart from these two projects, he also let slip a couple of details about his role in Pirates of the Caribbean 2 AND 3.. Bill Nighy IS Davey Jones!!!! In Bill Nighy's words, everything Mister Jones does is pure evil, and he has at his command (how was not disclosed) a huge sea monster (what kind was not disclosed...) to destroy any ships he saw fit (which ships was not disclosed......) So, yeah. Oh, you wanted details? Heh. Sorry. But it's from Bill Nighy's mouth, and cool as this sounds, goddam him, he's a bit of a tease.

So there you have it. That's all I have to give, but it's yours.

Have a good day, take care, and, oh yeah... If you use this, call me Ahab...