Movie News
So you run a paper stand and you're desperately curious which truck will deliver THE DAILY PLANET' Wonder no more!
Hey folks, Harry here... the following picture fills me with glee. I mean it. There's something awesome about seeing a DAILY PLANET truck. It's like the joy I had seeing the Daily Bugle masthead from the first SPIDER-MAN. It's just something warm and friendly. I'm sure we'll get a ton of this from Bryan's Blog on BlueTights.Net along with all those wonderful video diaries! Here ya go...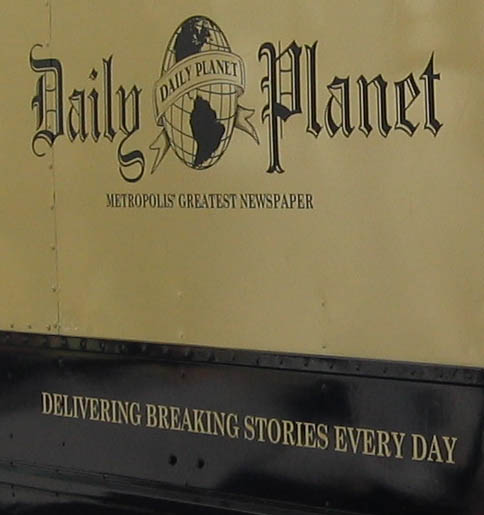 For the rest - here's Ian...
Harry,

Whilst this is not exactly during-filming stuff, on Friday afternoon (Australian time) I did get a jolly good chance to take some seriously clear pics (2272x1704px) of some of the vehicles from the Metropolis street/train station/hospital scenes being shot in Sydney this weekend. You see I work just above the street where they were parking all of the cars on Friday and I took some pictures.

The pics are all hosted on my website right now. Feel free to use any of them on your site or link to them.

My website:

IEKenner.Com

Cheers.

-- Ian "Bifrost" Kenner