Coaxial
Warren Ellis Has Seen The New DOCTOR WHO!!
"Word is that Sci-Fi Channel declined to acquire this new DOCTOR WHO series," writes the famed and acclaimed Brit graphic-novel author. "And I can see why. It's too damned English."
Read all of Ellis' take on the series at warrenellis.com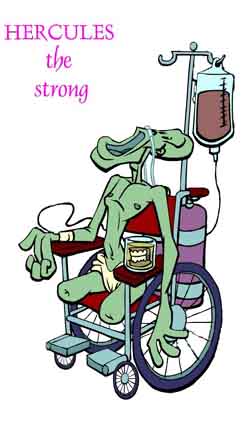 Looking for bumper stickers, plush toys and girls' underwear covered with cute cartoon double-amputees? Visit The Herc Store!