"Sci Fi Channel has already had a chance at the new [Dr. Who] series and passed after viewing some of the completed episodes. Some of the executives at the network found the series somewhat lacking and didn't think it would fit into the network's schedule," a source tells the Internet Gaming Network.
The show bow in the United Kingdom in less than a month.
Read the whole IGN blurb here.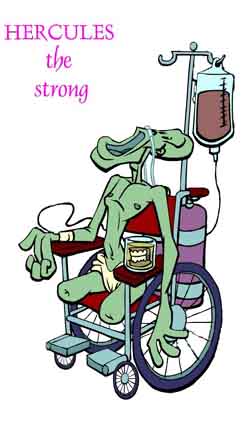 Looking for bumper stickers, plush toys and girls' underwear covered with cute cartoon double-amputees? Visit The Herc Store!