Hi, everyone. "Moriarty" here with some Rumblings From The Lab...
Our new DR. WHO correspondent is back with another round-up of recent news and rumors:
Charles Dickens is in Wales! More location filming for DOCTOR WHO began in Swansea and Monmouth, Wales this week and the spy photos of the area transformed into a Victorian Christmas scene have hit the web!
Great shots of the new Doctor and Simon Callow as Charles Dickens can be found at the Doctor Who Cuttings Archive right here. Here's one: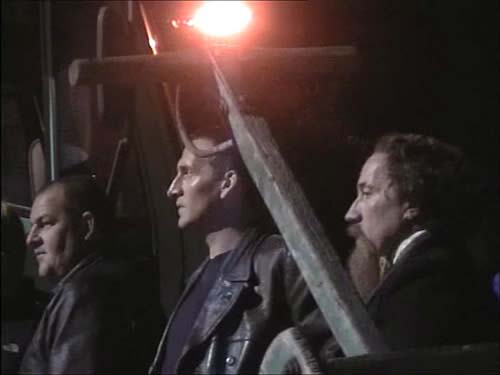 You can see the whole gallery right here.
Location photos of the Victorian streets, as well as detailed location reports, have been posted at Outpost Gallifrey right here.
God bless us, every one!
TheTARDIS
If you have DR. WHO info, or if there's something you want to discuss with TheTARDIS, then we're going to set up an e-mail address for him that we'll post in the next story. I want to make sure that this audience feels like they're getting the news they're interested in, and this is the best way for us to do it.