Hi, everyone. "Moriarty" here with some Rumblings From The Lab...
More and more often these days, this column is my favorite part of working at AICN. It's not just because of my unbridled affection for the DVD format. I think mainly it's because writing about DVDs means I get to write about a far wider spectrum of films at any given time. When you're reviewing new theatrical releases, everything becomes political, especially once you've been doing it for as long as I have now. What you cover... what you don't cover... people will read hidden meaning into everything. With DVD, one column can take me from the earliest days of cinema to brand-new releases, and I can follow my own particular interests and whims. It just feels more pure, and as a result, it remains fun each and every time.
This week, I had my first official interaction with the folks at Buena Vista Home Entertainment, and I'll write about the big party they threw to woo reporters from all over the country. I'll look at a baker's dozen of DVD titles as well as a review of something I got to see theatrically that will be hitting the shelves in the weeks ahead. It's been an endless month of new releases already, and I'll be hitting the store today in search of FORBIDDEN ZONE, INVADER ZIM: VOLUME 2, JESUS CHRIST SUPERSTAR, THE PASSION OF THE CHRIST, ROCKY & BULLWINKLE: THE COMPLETE SEASON TWO, STAR TREK - THE ORIGINAL SERIES: SEASON ONE, VIDEODROME: THE CRITERION COLLECTION, and Phil Kaufman's THE WHITE DAWN. Since VIDEODROME was the title that got me to buy a DVD player in the first place ("What the fuck?! They letterboxed this!?"), it feels like things have come full circle.
Before we get going, I wanted to print a letter I got from Don May over at Synapse Films. I have had a number of opportunities to meet Don, and he's a pure film fan. When he releases a title, you'd better believe there are hundreds of hours of research and legwork and blood, sweat, and tears involved. He cares about the films he puts out. He wants to preserve titles that no one else seems willing to go to bat for.
Right now, he's getting ready to release THRILLER: A CRUEL PICTURE, better known to most geeks as THEY CALL ME ONE-EYE, one of the films that inspired KILL BILL. Now he's dealing with a pissed-off and possibly crazy director who... well, let me let Don explain:
On September 28, 2004, Synapse Films, Inc. (Synapse) will proceed with the worldwide release of Thriller–A Cruel Picture (Thriller) aka They Call Her One Eye on DVD. In late 2001, Synapse was approached by Chrome Entertainment, Inc. (Chrome) who paid producer/director Boarne Vibenius $10,000 U.S. Dollars for worldwide distribution rights to Thriller. Chrome told Synapse they could not complete their production work on Thriller and they had total confidence in Donald May, Jr. and Synapse to successfully release a DVD version. Fortunately, the distribution agreement between Boarne Vibenius, Channel 1 and Chrome allowed assignment of the distribution agreement to Synapse upon purchase of all of Chrome's assets. In early 2002, Synapse purchased all the assets of Chrome and received an assignment of the distribution agreement which remains legally in effect.
For over two years, Synapse has been ruthlessly and relentlessly defamed and harassed by Vibenius. Simply put, Vibenius does not want Synapse to release Thriller. These attacks intensified after the increased publicity for Thriller due to the release of Kill Bill Vol. 1 (2003) and Kill Bill Vol. 2 (2004) and from fine comments made about Thriller from director Quentin Tarantino in various press articles and interviews. Synapse has, in good faith, responded to numerous letters from Vibenius explaining that Synapse has full legal worldwide rights to release his film. Vibenius refuses our letters and correspondence. Just today, we received a pack of documents we had sent Vibenius via Federal Express that came back to us with a note stating "Return to Sender". Vibenius also blocks our faxes and refuses our e-mails.
Vibenius' latest tactic is hiding behind an alias named "Otto van der Leyfen". He is now emailing false accusations from an anonymous Hotmail email address, to many of our loyal distributors, defaming Donald May, Jr. and Synapse Films. "Otto" (aka Vibenius) is also emailing the editors and webmasters of publicly accessible film and DVD information websites with attacks against Synapse.
Synapse intends to assert all legal means to protect and defend its rights to the film Thriller. Despite all these accusations and threats, Synapse fully intends to pay Vibenius royalties which will be in addition to $10,000 U.S. Dollars he has already received.
Please visit the Synapse Films, Inc. website here for more information on Thriller, and other Synapse releases.
Okay, then. It's amazing when you're actually trying to put money in someone's pocket, and they're going out of their way to stop you. I've got a copy of this disc right next to the TV in the front room right now, and I plan to screen it for friends later this week, so expect a review of it to show up in the next column. For now, let's get to the business at hand. As always, I've got my entire DVD collection set up at DVD Aficionado, a great site that I've enjoyed working with. With very few exceptions, I've been able to find all my titles in their archives. You can check it out right here if you're curious, and I've made sure to point out what was purchased, what was sent as a screener, and what was a gift, since so many of your e-mails seemed to think that was so urgently important.
---
<!>
THIS WEEK ON THE SHELF
(Click header to go directly to the section)

THE BUENA VISTA VIDEO EVENT
THX-1138 AT THE ARCLIGHT
GODSEND and TAKING LIVES
PATHER PANCHALI, GOOD BYE LENIN! and THE BARBARIAN INVASIONS
TOM DOWD & THE LANGUAGE OF MUSIC
PURPLE RAIN, UNDER THE CHERRY MOON and GRAFFITI BRIDGE
DUEL and THE SUGARLAND EXPRESS
---
<!>
<!> <!Edit Article>
THE BUENA VISTA VIDEO EVENT
<!>

I'll say this for the Mouse: they sure can throw a party.

Last week, they hosted hundreds of reporters from all over the country at an event at The Highlands, a high-falutin' nightclub that's part of the Hollywood and Highland complex, the same place that is the home of the Kodak Theaters (venue for the Oscars) and the Mann's Chinese Theater. I've never been on screening lists for Disney's films theatrically or on review lists for the home video department, so I was frankly surprised to be invited to attend this event. At the check-in, I saw page after page of custom-printed nametags with people's names and outlets written in Disney cursive. And, of course, mine wasn't there. I almost took that as a sign, but they let me in without me having to twist anyone's arm.

On the way in, I saw posters for ALADDIN, ALIAS and CLERKS. Just inside the door, they had animation legend Eric Goldberg seated at a table, drawing the Genie for people. They also had an open bar and three separate buffet lines. One was Mediterranean, one was Asian, and one was Jersey-style. The most ridiculous part of the set-up was two opaque screens in front of windows. Behind them, dancers dressed up like Jay and Silent Bob threw down their best Solid Gold moves while everyone sat and ate. At least, I hope they were dancers. I knew Mewes hadn't been working lately and Kevin will do anything to sell his movies, but... seriously...

I had great conversations as I walked around checking out the monitors where the various titles were playing. I met reporters from all over the country, all of them AICN readers, all of them friendly. Most just wanted to grill me for more details about the JURASSIC PARK 4 script. Eventually, we all made our way into the main room where the stage and the video screens were set up.

Two Chinese dancing lions, like you'd see on New Year's Day, marched through the audience and kicked things off as we saw a trailer for the DVD release of MULAN. Disney execs Gordon Ho and Andy Siditsky came out to start the evening, presenting the trailer and discussing how well the film did with critics and audiences. They also brought out Ming Na, who voiced Mulan. I worked with her onstage ten years ago, and she was really young at the time. Then again, so was I. Seeing her now, on the other side of her work on ER, I was impressed by the mature woman she's become. She introduced the trailer for MULAN 2, another of Disney's ubiquitous direct-to-video sequels. Whoever stepped in to do the voice of Mushu in place of Eddie Murphy sounds spot on.

The belly dancers that worked their way through the room to kick off the ALADDIN presentation were certainly more fun to look at than the Chinese lions. All the pomp and circumstance about the release of this title on DVD seems justified to me. For one thing, it's been ten years or so that this one's been on moratorium. It was amazing to watch the initial theatrical runs of BEAUTY & THE BEAST and ALADDIN at the El Capitan Theater in Hollywood. Remember... Disney was coming out of a long dry spell. THE LITTLE MERMAID had started the turnaround for them, and WHO FRAMED ROGER RABBIT seemed to confirm the general audience's hunger for animation. With those first two films of the '90's, Disney turned their movies into giant events. The atmosphere in those sold-out theaters was more like going to a concert or the opening of a Broadway play. It was electric, exciting. I still think ALADDIN is one of the crown jewels of the company, and it looks like they've put together one hell of a package to celebrate the first DVD release.

For one thing, they've done a giant restoration, cleaning up the sound and picture to such a degree that it actually looks and sounds better now than it did theatrically. For one thing, there's no film involved in this new transfer. It's a pure digital presentation. Terry Porter, who was the original sound mixer for the film, was brought back in to do a new Enhanced Home Theater mix, the same way they did with THE LION KING. They had a tent set up at the event you could walk into for a demo of the sound, and it was duly impressive. This'll give any sound system a serious test drive.

Also impressive was Alan Menken's live performance. I don't think I've ever heard him sing his own material before, and it was great. He just sat at the piano and played a medley of ALADDIN songs. Afterwards, he talked about the development of the film. Because of the way the story kept shifting, they ended up writing enough material for three films. One song in particular, one of the very first casualties in the process, has had a life of its own, turning into an enormously popular audition piece. Now, finally, Disney let Menken supervise a brand-new orchestral recording of the song, and if nothing else, I'm confident my wife will play it enough times to wear the data right off the DVD since they got Clay Aiken to record it. They played us the video for the song "Proud Of Your Boy," and it's unmistakably an Ashman/Menken tune. The overall behind-the-scenes video is enormous and comprehensive-looking, and I can't wait to dig into it when the disc comes out. One bit they showed us is something I've heard about for a long time now, and actually laying eyes on it was a pleasant surprise. When they were courting Robin Williams to voice The Genie, Eric Goldberg actually took a track from Robin's album REALITY... WHAT A CONCEPT and animated it. Even in pencil-test, it was obvious that Goldberg knew exactly what he was doing with the character.

The ALIAS presentation began with two hot spy chicks doing cartwheels down the main aisle of the room, throwing kicks and punches at each other the whole time. Sort of cuts right to the heart of the show's appeal, doesn't it? Writer/director/producer JJ Abrams came out to talk about the Season Three box set, and he was incredibly engaging in doing so. People still bring up my now-infamous script review of his SUPERMAN draft and figure I must have it in for the guy. Not true. Far from it, in fact. I've fallen head-over-heels for ALIAS while watching it on DVD, and I'm looking forward to LOST this fall. Hell, I'm excited to see what he's going to do with M:I3. Besides... I'll be the first to admit that I've been humbled by my own experiences in the last year. I spent a good chunk of last fall working on a large-scale SF film at Revolution, only to watch Spielberg and Cruise effectively hamstring the project with their announcement of WAR OF THE WORLDS. Turnaround is good for the soul, I figure. Besides, I'd have to be crazy to expect that I'd be a threat to the plans of guys like Cruise and Spielberg. I could learn a lot from Abrams, who was totally self-deprecating and hilarious as he talked about Season Three of ALIAS, a season that seems to have hotly divided fans. He sounds like he's his own harshest critic, and he had the audience laughing by the time he introduced a clip from the new ALIAS animated adventure that's included in the box set, and which serves to explain some of what happened to Sydney during the two years she lost. He also talked about how the ALIAS DVDs helped him get the MISSION: IMPOSSIBLE job. He gave the DVDs to Tom Cruise, who was not familiar with the series, and Cruise ended up watching every episode straight through. I know the feeling. That's the same way I fell in love with the program, and it's one of the reasons I think ALIAS is a show that stands as a perfect example of how well TV can work in this format.

The evening's last speaker was Silent Bob himself, writer/director Kevin Smith. He's got two titles hitting the shelves on September 7th, but he seemed primarily interested in discussing CLERKS X, the 10th anniversary edition of the film that first put him on the map. Hard to believe it's been that long. Smith seems totally unaffected, the same funny guy he's always been. "As a New Jersey native, allow me to say that I... am a Gay American," he began. "It's just something in the water out there." He pushed self-deprecating to a whole new level with his hilarious presentation. "I thought I'd come tonight to represent Miramax while they still exist." He explained that his films traditionally do far better on home video than they do in the theater. "Basically, I'm just a glorified direct-to-video director. I'm essentially Shannon Tweed." I think one of Kevin's great charms is his absolute bluntness. At one point, he plainly exhorted the audience to "Please pimp my shit." I'm looking forward to digging into the CLERKS set. The clips they showed us from "The Snowball Effect," the documentary that traces Smith from childhood to the release of CLERKS, were great, funny and honest and in-depth.

The evening wrapped up with a Q&A where Smith, Abrams, and Ming Na all took the stage together. I can't say I really learned much, but it was very entertaining. One reporter scolded Smith for his foul language. Another one pointed out that both Smith and Abrams had written failed SUPERMAN drafts. "Well, to be fair, I failed years ago," Kevin replied, "while JJ just failed recently. Tell me, JJ... what went wrong?"

Abrams smiled and shot back, "I just followed your advice, Kevin." Smith went on to talk about how disastrous the entire process so far has been, laying much of the blame off on the directors involved. "One guy's afraid to get on a plane, the other guy wants to turn him into a sensitive Superman with scissorhands."

Another reporter asked if we'd see Jay and Silent Bob onscreen again. Keep in mind... this was before the CLERKS 2 announcement. Smith talked about the reception to JERSEY GIRL and how he didn't want to have the pressure of something huge budget like THE GREEN HORNET hanging over him. He mentioned that film has to be shooting by April '05, so he's going to have to finish the script soon. Harvey Weinstein won't let him officially refuse the director's chair until he finishes writing, though, just in case he falls in love with the script. "I've pretty much figured out what I'm good at," Kevin said, "so you should expect to see JAY AND SILENT BOB TRY TO PAY THE MORTGAGE soon." Sounded like a joke then, but now that CLERKS 2 is coming, one can't help but wonder how Kevin's feeling about it.

As we left at the end of the evening, Disney gave us all overstuffed swag bags filled with things like a magic carpet mouse pad from ALADDIN, framed lithos from ALADDIN and MULAN, an oversized CLERKS jersey, a JERSEY GIRL bath towel, and more. In addition, they gave us the new DTV animated feature THE THREE MUSKATEERS and Smith's JERSEY GIRL. THE THREE MUSKATEERS turned out to be better than I expected. When the animators started writing to us about how proud they were of the film and how they wish Disney was releasing it theatrically, I took it to be an indication that they liked the work they'd done, but I still was skeptical about the film. If you've got kids, though, this is a great compliment to the old Disney shorts which I hope you're buying as they're released in the tin box collections. There's a lot of respect paid to the tone and the sensibilities of those original cartoons, and the overall effect is pretty charming. The extras on the disc are appropriately geared toward children, and for an original direct-to-video film, there seems to be a lot of care taken with how this was presented.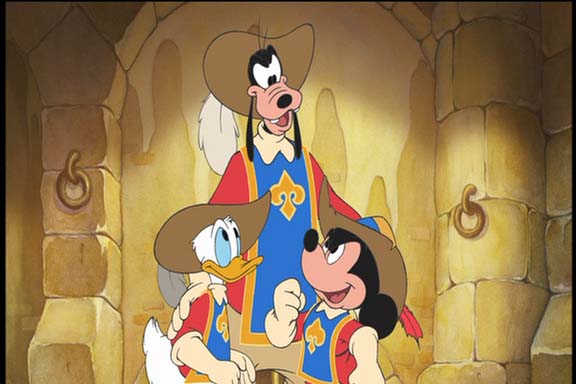 Now that I've finally seen JERSEY GIRL, I think people were unduly cruel to it during its brief theatrical run. Considering this is not the special edition version, there are a lot of extras jam-packed onto the disc, including two commentary tracks, an interview with Smith and Affleck, and all of the Roadside Attractions shorts from THE TONIGHT SHOW. The movie itself is a confection, a sweet-natured film about a guy who falls in love with fatherhood. Affleck's more relaxed here than he has been in his last five big-budget action films, and it's easy to forget that he can be really funny when he's working with Smith. Liv Tyler is gorgeous, a complete figment of Smith's imagination as a college student with a dirty mind and the face and body of an angel. George Carlin is surprisingly effective as Affleck's father. I never really think of Carlin as an actor, but he does nice work here and brings a nice caustic edge to all the sweetness. Overall, it's not a terribly important film except in the sense that it may turn out to be a signpost of the moment Smith retreated into his View Askewniverse for good, and that would be a shame. For the first time, his work with cinematographer Vilmos Zsigmond pays off with a film that's actually enjoyable to watch, not just to listen to, and there are some inspired comic touches like having the whole family perform a scene from the way-too-adult SWEENEY TODD at the school pageant. I enjoyed the film, and the commentary tracks are hilarious and profane and, in some ways, even more enjoyable than the movie, particularly the one with Smith, Scott Mosier, and Jason Mewes. Watching the interview where Affleck and Smith bust each other's balls mercilessly is also pretty damn funny. If you skipped JERSEY GIRL because of all the near-deafening Bennifer hype this spring, catch up with it on DVD. You may enjoy it more than you expect.
Overall, it was a duly impressive evening that served to remind me of the one truth in this business: no one outmarkets the Mouse.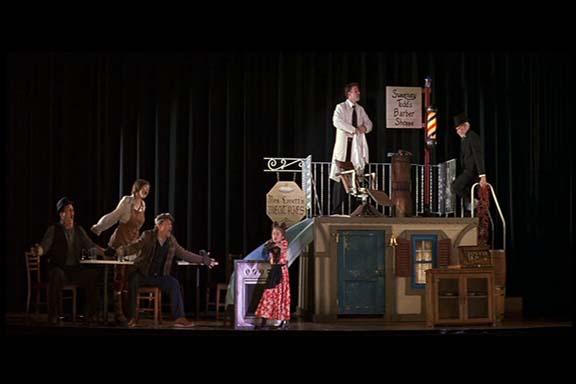 ---
<!>
<!> <!Edit Article>
THX-1138 AT THE ARCLIGHT
A few weeks ago, I ran a review by cult filmmaker Scooter McCrae for the new digitally-revamped release of THX-1138, George Lucas's first film. I understand why someone might react so passionately against any alterations Lucas makes to his film at this point. I'm actively dreading the STAR WARS DVDs next month, despite hearing that the clean-up on the prints is breathtaking. When I was invited to see THX-1138 at the Arclight in Hollywood, I invited my writing partner Obi-Swan to come along. I figured it would be interesting to have the single most shameless Lucas apologist I know along so we could dicuss the film afterwards, especially if I ended up hating it.
Funny thing happened, though. Lucas got it right. Really, really right.
I may be going against every single complaint I normally have with these special editions, but I think this is a case of a film that actually benefits from the treatment. All told, there are maybe 50 or 60 new shots or CGI-enhanced moments, and they do a nice job of filling out the edges of the dystopian future that Lucas created. In addition, the restoration they did on the original film elements is amazing. The prints is flawless now, pristine and perfect, and seeing it projected digitally was impressive. Walter Murch's remarkable sound montage work remains just as innovative as it must have seemed in 1971 when the film was first released. Another thing that hasn't become dated in the last 33 years is the film's message. If anything, it feels more relevant now. This is a serious sci-fi film, one of the greats, and it represents a personal milestone for Lucas as a filmmaker. STAR WARS is a fantasy story, through and through, and it's much more accessible than this. THX-1138 is the real deal, a powerful allegory about alienation and loneliness and the numbing influences of technology. Once the actual DVD shows up here at the Labs, I'll review the entire package. For now, I'll just say that this is an experience well worth having on the bigscreen. I still wish the original version of the film were also going to be available, but this may be the first edition I can genuinely "special." <!> <!Edit Article>
GODSEND and TAKING LIVES
Both of these films confound me. You know what's really frustrating? When you root for someone to make a good movie, and it just doesn't happen. I really like D.J. Caruso's theatrical debut, THE SALTON SEA, and I think he's a stylish filmmaker. In this case, he was saddled with a script by Jon Bokencamp (based on a novel by Michael Dye) that only works in fits and starts. There are elements of the movie that I enjoyed, including the notion of a killer who slips into the personalities of his victims, like a more aggressive Tom Ripley, and it certainly looks great. The film starts well as we see the killer's first lethal moment, but as soon as we leap forward into the present day to meet Angelina Jolie as FBI Profiler Illeana Scott, aka Clarice Starling Variation #4723, the film starts stacking on the narrative improbabilities. Ultimately, it feels like a waste of a really good cast. Gena Rowlands, Ethan Hawke, and Kiefer Sutherland do what they can with their roles, and Jean-Hughes Anglade and Tchecky Karyo are two of my favorite French actors, but neither of them is given anything to play. Anyone familiar with thrillers is going to stay several steps ahead of this one, at least until it reaches the bizarre final fifteen minutes, where it suddenly turns into a DEATH WISH-style revenge picture that has nothing to do with justice.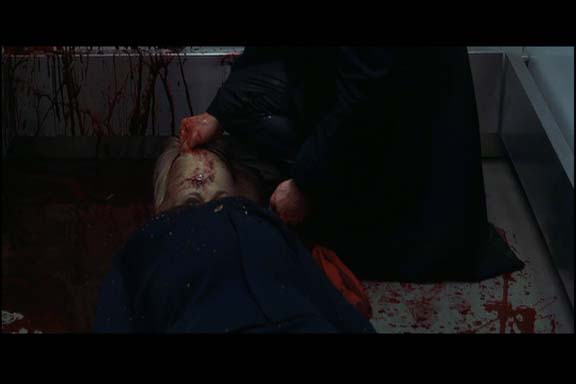 I'll say this for Warner Bros, though... they did a great job putting this disc together, and if there's any company that seems to be gaining ground consistently in terms of treating the consumer right, it would be them. They used to be one of the most annoying overall home video departments, with those miserable paper covers and the flip-side discs, but these days, they seem determined to add value to even a lackluster title like this one. Four documentary features and a gag reel (surreal considering the dour tone of the film) seem more than generous, and both sound and picture reproduction are excellent. If nothing else, TAKING LIVES is an example of how gifted craftsmen like Caruso, his composer Philip Glass, his photographer Amir Mokri, and editor Anne V. Coates can all offer up their considerable skills, but without a great script, the film just doesn't work.

Color me puzzled regarding Robert De Niro's involvement in GODSEND. Does someone have compromising photos of him that they're threatening to release to the press, or does he just not give a shit anymore? I can understand some of his recent comedy choices like ANALYZE THIS and THAT as him just wanting to have some fun, but there's nothing fun about this empty exercise in suspense. Then again, there's nothing suspenseful about it, either.

There's nothing inherently wrong with the film's premise. Jessie (Rebecca Romijn-Stamos) and Paul (Greg Kinnear) are proud parents with a beautiful, bright kid named Adam (Cameron Bright). Everything in their life seems charmed right up to the moment Adam is killed, just after his eighth birthday. They are devastated, with Jessie taking it particularly hard. While they're still mourning and vulnerable, Dr. Crazy PlayGod (De Niro) shows up to hatch a nefarious scheme. He wants to clone Adam and have Jessie carry him to term again. They'll get the exact same child back. Sounds great, right? Except they're in a horror film (allegedly), so you know there's going to be more to it than that. The first eight years of the new Adam's life go perfectly, but when he reaches the age he was when he died, things change. Once the reason for that is revealed, you'll realize that it makes no sense for it to be tied in to his age, but very little about the film makes sense, so maybe no one noticed.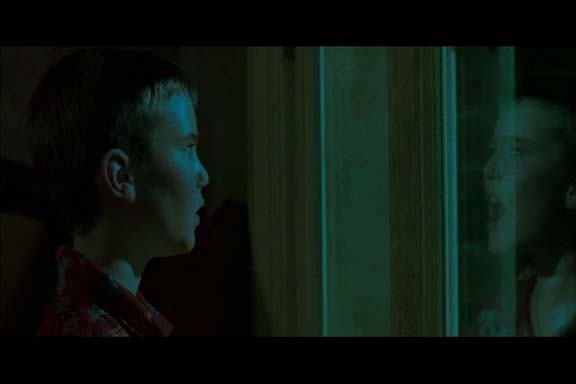 I wish I could pick out some element of this film that works, something I could praise, but this thing's a misfire from start to finish. I can't think of a single scene in the film that connects, or an emotional beat that rings true. Kinnear and Romijn-Stamos have no chemistry, De Niro's too boring to be fun as a loony, and Cameron Bright's given nothing to do beyond opening his eyes real wide to look scared. I'm curious to see if he's any better when we see him later this fall in Jonathan Glazer's similarly themed film BIRTH.

If you want a clear indication of just how uninspired the film is, watch the four alternate endings on the disc. They're all equally toothless, and the fact that they shot this five different ways without ever once resolving anything suggest that they were never really sure what story they were telling. Screenwriter Mark Bomback and director Nick Hamm didn't make a terrible film... just an indifferent one. In some ways, that can be even harder to sit through. <!> <!Edit Article>
PATHER PANCHALI, GOOD BYE LENIN! and THE BARBARIAN INVASIONS
This month marks the 50th anniversary of the original release of Satyajit Ray's timeless masterpiece PATHER PANCHALI, and seeing it now, preserved so impressively on the Columbia TriStar Home Entertainment release of the film, I'm struck by the way the film still speaks directly to us, no matter what our background or our experience is. The reason international cinema is such an important part of my film diet is because it reminds me of how connected we all are, how some things are simply part of the universal human experience. The best of these films feel like windows into lives we can imagine as our own if we'd been dealt a slightly different hand at birth. PATHER PANCHALI was a landmark when it was released because it introduced Indian film to an international audience, but its enduring qualities have nothing to do with that. Instead, it is the remarkable poetic heart of Satyajit Ray that makes this film as compelling now as it was 50 years ago.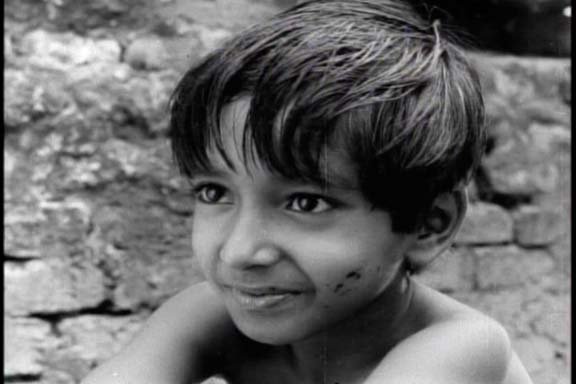 This is one of those depressingly brilliant first films, like CITIZEN KANE, that sets the bar impossibly high for everyone else. Ray wasn't the only one who was new to film, either. Most of his crew was learning as they went, and you can actually see the learning curve over the course of the movie. The second half is muscular, accomplished, drunk on the language of film, but the first half has its own hypnotic draw. If you've never seen the film, it's the story of Apu, played in this film by Subir Bannerjee. The character also appeared in two more films by Ray (APARAJITO and THE WORLD OF APU), but in this movie, he's just a child. This is essentially a point-of-view piece about a boy growing up in rural India. His father Harihar (Kanu Bannerjee) is a poet who has trouble finding other work, but whose optimism never fails. On those occasions when he does find work, he gets taken advantage of, strung along, his pay endlessly stalled while his family struggles not to starve.

Most of the burden falls on his wife Sarbojaya (Karuna Bannerjee), who deals with the day-to-day frustrations of the family. Her greatest source of difficulty is the family's ancient Auntie, played unforgettably by Chunibala Devi, who she sees as a drain on the family. She teaches bad habits to Durpa (Uma Das Gupta), Apu's older sister, including stealing mangoes from a neighbor's grove. This brings shame on the family and ignites Sarbajaya's fury, and she throws Auntie out. There's a remarkable stooped dignity to the work that Devi does. She's pathetic, bowed by age, and she does her best to put a humble face on every action, barely keeping her own anger in check. Apu takes all of this in, a child still trying to figure out how the world works, torn between all of these role models, and the work that Ray gets out of this young actor is exceptional, among the best child performances in any film.

Subrata Mitra photographed the film for Ray, and he was a still photographer before this. Evidently, Ray had to talk him into working in 16mm. The results are luminous, an ode to the natural beauty that is part of even the poorest sections of India. There's a scene during a rainstorm involving one character's struggle with illness that is primal, nightmarish, one of the purest expressions of fear I've ever seen in a film. Special mention must also be made of the film's score, written and performed by the great Ravi Shankar. I've been lucky enough to see Shankar perform live, and it was almost an out-of-body experience. Here, the music grounds what we're watching, wraps it up in Indian tradition, and adds emotional heft all at once. It's not typical film music, but then again, this is hardly a typical film. You owe it to yourself to own this film and revisit it often, and this disc, part of the Merchant-Ivory Restoration Project, is as beautiful a presentation as even the most demanding film fan could ever want.

Family is also important in two other foreign-language gems I recently watched. Wolfgang Becker's GOOD BYE LENIN! not only serves as a touching story about one son's desire to do anything in order to please his mother, but also as a fascinating glimpse of what life was like in East Germany at the moment the Berlin Wall came down. When Alex (Daniel Bruhl) was very young, his father took a trip to West Germany, never coming back. His mother Christiane (Katrin Sass) fell apart for a few months at the time, then rededicated her life to the Socialist East German state. Alex grows up admiring his mother but deeply curious about this absent father. When 1989 rolls around, Alex is starting to wake up politically, and he attends a mass demonstration. While he's there, he meets a Russian nursing student named Lara (Chulpan Khamatora). He's also spooted by his mother, who promptly has a heart attack, slipping into a coma for eight months and sending Alex into a spiral of guilt. During that time, the Wall comes down and everything changes. When Christiane wakes up with no memory of what happened to her, Alex is told that any shock could cause a relapse. He decides to shelter her from the world she wouldn't recognize. He and his sister Ariane (Maria Simon) have to strip their apartment of the Western conveniences they've already become accustomed to, and they manage to make the apartment look exactly the way she remembered. That's just the first part of the lie, though, and the more Alex enlists other people to help him keep the illusion alive, the more they all realize how much things have changed and how far they've come from the dream of what their country could have been.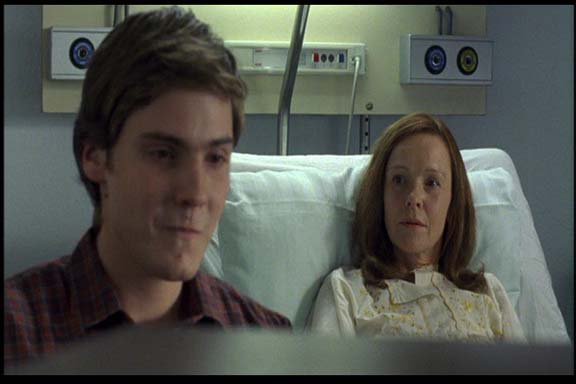 GOOD BYE LENIN! balances humor, heart, and social commentary in equal measure, and it's an impressive juggling act. The performances are uniformly good, and Becker's done a wonderful job of recreating a particular time and place. This DVD from Columbia TriStar Home Entertainment gives a glimpse at what went into that. There's one featurette about visual effects, another about the physical production of the film, and two separate commentary tracks. When Alex's mother begins asking for a TV to watch while she's recovering, he panics. A friend of his comes up with the idea of creating a fake news broadcast they can show her, and one of the best extras on the disc is the uncut "Aktuelle Kamera" broadcasts. You can't help but be struck by how idealized these newscasts are, how they are marked by longing for a world that never quite existed, the dream of what could have been. This one's well worth picking up, and I'm sorry I missed it in the theaters.

I feel the same way about Denys Arcand's profound and profane THE BARBARIAN INVASIONS. This time, it's a father-son relationship that serves as the engine of the piece, but it's also got bigger topics on its mind. Remy (played by Remy Girard) is an old scoundrel, a professor with a nihilistic world view who has systematically driven away everyone who ever loved him. He's a life-long womanizer who finds himself alone as an old man. Now, diagnosed with cancer, he's been hospitalized and his ex-wife calls his son Sebastien (Stephane Rousseau) to come home to reconcile with Remy before he dies. That sums up the story, but it just barely describes the experience. It's a beautiful movie that isn't afraid of darkness, and there are some wonderful digressions over the course of the film. Sebastien's done quite well for himself financially, so he spares no expense in trying to make Remy's last days memorable and full. He tracks down Remy's best friends and brings them all back together, but the film never becomes a cute or cloying BIG CHILL knockoff. Instead, Arcand pushes the film into unexpected corners of the lives of these people, and he does a great job of showing you both the pain and the pleasure of Remy's final days. Much of this cast appeared as these same characters in Arcand's earlier THE DECLINE OF WESTERN CIVILIZATION, but this is hardly a typical sequel. You can step in and see this without any knowledge of the earlier film and simply appreciate the way they all feel like they've got real, shared history, making the film's conclusion even more powerful. One of the most haunting details in the film is the way Remy traces his life through his erotic obsessions, starting with Ines Orsini in 1949's CIELO SULLA PALUDE. It's an incredible scene, punctuated perfectly by the use of vintage film clips. It speaks to the way memor and fantasy commingle, and it's deft filmmaking by Arcand.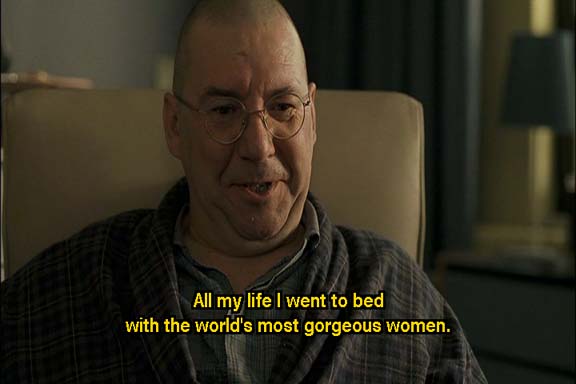 There's a behind-the-scenes documentary on the DVD, but I haven't bothered to watch it yet. I have, however, played the movie twice, and I'm sure I'll see it again. It's worth showing to people, sharing with friends, and if you open yourself to the experience, you'll be rewarded with a rich, emotional meditation on the ties that bind. <!> <!Edit Article>
TOM DOWD & THE LANGUAGE OF MUSIC
When am I going to learn? When The Dude tells me there is a film I should see, then damn it... that is a film I should see. No questions asked.

Jeff Dowd, a longtime friend of AICN's, is a producer's representative, and he picks and chooses his films carefully. As we've noted on this site before, Jeff was the real-life inspiration for The Dude in THE BIG LEBOWSKI, and there's something blissfully random about the way he pops up and brings you some new and fascinating movie he wants you to see. Timing isn't always on my side, though, and sometimes I don't get to see the films he calls about.

When he first mentioned the film TOM DOWD & THE LANGUAGE OF MUSIC to me, I'll confess my ignorance. I had no idea who Tom Dowd was. If I had, maybe I would have made a better effort to get to one of the screenings. Instead, I just caught up with the film on the PalmDVD release, and I thought it was inspirational. Dowd (no relation to the Dude) was a legendary music producer and recording engineer who not only worked with some of the greatest musicians of the 20th century on some of the most important recordings in music history, but who also revolutionized the way music was recorded by the entire industry. The film by Mark Moormann traces Dowd's entire life, and it's like watching a real-life FORREST GUMP. Of course, Dowd is every bit the genius that Gump was a moron, so his intersections with history are kind of staggering. As a young physics student, he became part of the Manhattan Project, and he speaks quite frankly about the moral responsibility of that. When he left the military and science behind to become a recording engineer, you get the sense that it was good for his soul, a form of professional salvation. When you see all the people he worked with and all the classic tracks he helped bring to life, you realize that he may have done a lot of good for other people's souls, too. Aretha Franklin, Ray Charles, John Coltrane, the Allman Brothers Band, Tito Puente, Dizzy Gillespie, Thelonious Monk, Rod Stewart, Lynyrd Skynyrd, and Booker T & The MG's are just some of the artists he worked with, crafting one amazing song after another.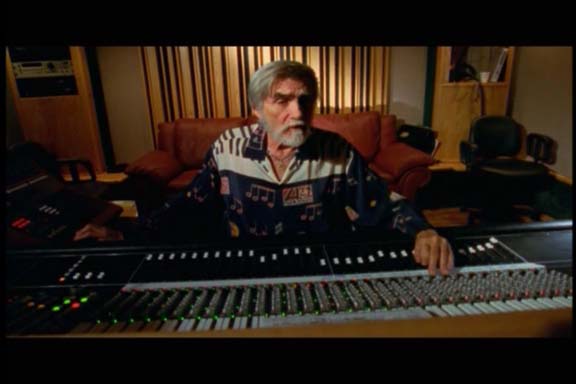 There are two songs in particular that the film highlights that I consider essential, part of the fabric of my life. Otis Redding's "Try A Little Tenderness" is an explosive slice of R&B that I've never gotten tired of, and the film shows a live performance of it that blew my mind. I ended up playing it back three times in a row because of the way Otis kept turning up the intensity, affecting me on a chemical level. The emotional highlight of the film, though, involves the Derek & The Dominoes masterpiece "Layla." Dowd sits at a mixing deck with all the original elements of the song running at once. He starts out explaining how he went about highlighting this part of the song or that, but as he talks, he gets lost in the memory. It's like he conjures up Eric Clapton and Duane Allman right there in the studio with him, and it's like he's listening to those remarkable performances for the very first time. It's a stirring example of the intoxication that comes from the act of artistic creation, and I was deeply moved by it.

The disc is worth buying even if you've already seen the movie thanks to well over an hour's worth of extended interviews and deleted scenes, all of it just as interesting as the stuff that made the film. It looks and sounds great, so when you play it, play it loud and celebrate the legacy of this remarkable spirit. <!> <!Edit Article>
PURPLE RAIN, UNDER THE CHERRY MOON and GRAFFITI BRIDGE
And speaking of DVDs that should be played very, very loud...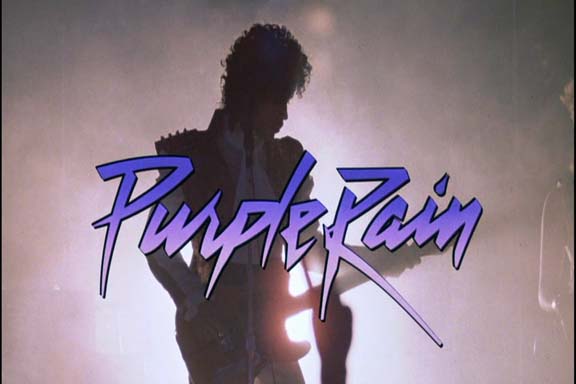 I was fourteen years old in 1984. Michael Jackson and THRILLER were the absolute biggest thing on the charts, but as far as my friends and I were concerned, it was all about Prince and PURPLE RAIN that summer. Rock'n'roll shouldn't be safe, and when you see grandmothers doing the moonwalk, it was obvious that Michael Jackson was as safe as it got. There was no "Darling Nikki" on THRILLER. Tipper Gore wasn't calling for Congressional hearings about "Billie Jean." Prince was dangerous. Prince was forbidden. And no matter how big Jackson's videos were, he didn't have a movie playing in theaters.

Warner Bros. releasing all three of Prince's narrative features at once was like a wave of nostalgia I couldn't wait to ride. I can't believe it's been 20 years since PURPLE RAIN was in theaters. The 2-disc set is enormous fun, and it's the best print I've ever seen of the film. It still looks like it was shot for about $11, but they've done everything they can to clean it up. There's a commentary on the film by director Albert Magnoli, producer Robert Cavallo, and cinematographer Donald Thorin, but the majority of the extras are on the second disc. There are three documentaries, including one about First Avenue, the club that inspired the movie. I loved watching the MTV Premiere Party with guests like Lionel Ritchie, a bible-thumping Little Richard, Sheila E., Weird Al, and a half-naked Eddie Murphy. That's the MTV of my childhood, and it's great to see that they also included all eight of the videos that were released from the film by Prince, The Time, and Apollonia. I own "Sex Shooter" on DVD, fer pissakes! How cool is that? It's kind of amazing to look at what used to be the cutting edge and realizing just how low-budget it all was.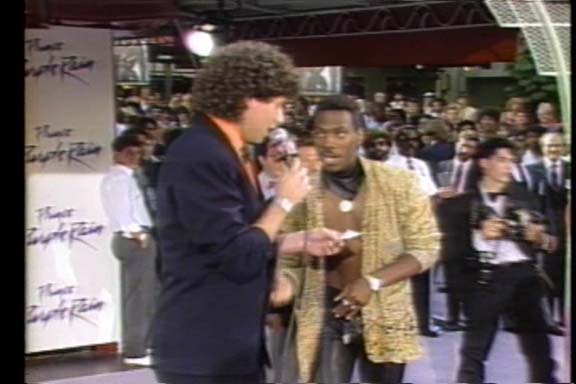 The film is still definitely one of the best rock movies ever, walking the fine line between camp and cool. Prince is at his doe-eyed freakazoid best as The Kid, and Morris Day proves to be a perfect foil for him. The interplay between Day and his sidekick Jerome is still loads of fun. Apollonia is plush and lovely eye candy, but a bit of a zero onscreen. The plot of the film is slight, but doesn't matter remotely. It's all just an excuse for the music, and time hasn't diminished that one little bit. From the opening blast of "LET'S GO CRAZY" to the final epiphany of "Purple Rain," the film delivers the goods, and the DVD is a thing of beauty when cranked up loud enough to make the neighbors cry.

UNDER THE CHERRY MOON is a bit more of a mixed bag, although I think it's far from the disaster that most people paint it as. There's a lot to like about Prince's directorial debut, but I'm still not sure how much of the film he actually directed. Mary Lambert was the film's original director, and left at some point during the production. This is the film where I wish they had a commentary track to help answer some of the questions I have, but I wonder how forthcoming Prince would be on the subject. One thing's for sure: it's a more visually striking film than PURPLE RAIN, thanks to collaborators like production designer Richard Sylbert and cinematographer Michael Ballhaus. It's also a little more of a stretch for him as an actor. He plays Christopher Tracy, a gigolo/piano player working the south of France with his best friend and partner Tricky. The nice thing about this is that Jerome Benton, who plays Tricky, gets plenty of screen time here without having to play second fiddle to Morris Day. Tracy makes the cardinal mistake of falling in love with one of his targets, a spoiled young heiress played by Kristen Scott Thomas in one of her earliest film roles.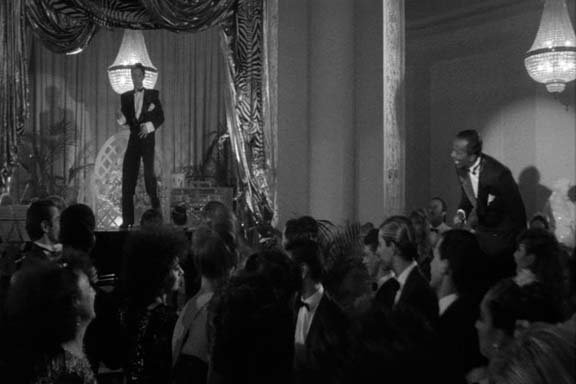 The film works best as a comedy with music, and when it tries to get serious in its second half, it just doesn't have the courage of its convictions. It either needs to get a lot uglier than it does, or it needs to stay light and fun. The schizophrenic tone of the film is what ultimately undoes it. Thankfully, the soundtrack is still pretty damn great. One of the best Prince songs ever, "Kiss," sums up what works about the film... playful and sexy and adventurous. There are four music videos included on the DVD, and it looks and sounds wonderful.

And then there's GRAFFITI BRIDGE. Ugh.

It's little wonder this was the last feature film that Prince has directed so far, and this time he wasn't working from a screenplay by someone else. All the blame for this mess falls squarely on his shoulders. It's an awful film, nearly incomprehensible, and it's hard to believe this is the official sequel to PURPLE RAIN. What a difference those six years made. This was about the time I lost interest in the music Prince was putting out. He was still technically proficient as a musician, and he could still build a groove, but he became more consumed by the spiritual than the carnal, and it just wasn't any fun. As a result, this movie is a bizarre mix of angels and band battles and muddled messages about... well... I'm not actually sure what the message of the film is. For a little while, I thought he was trying to say something about artistic integrity in the face of commercial pressures or being true to your muse or maybe just making Morris Day look bad. I don't even like the songs from this one, but if you're a New Power Generation fan, there are four music videos on the disc. As with the other two films, this is probably the best possible presentation of sound and picture for this particular film.

Hats off to Warner Bros. for making all three of these available at once. It was one heck of an afternoon, and I'm sure I'll revisit PURPLE RAIN many times 2 cum. <!> <!Edit Article>
DUEL and THE SUGARLAND EXPRESS
Since I started this week's column with a look at George Lucas's first film, it feels somehow appropriate to close it out by discussing to of the earliest efforts by Steven Spielberg. This is another one-two punch where a studio gives us several related titles at once. In this case, credit Universal for finally getting these onto shelves. I've got a real fondness for this era of Spielberg's career. There was such a palpable hunger to the way he handled both of these scripts, a sort of hypereagerness to the filmmaking. DUEL was shot in 12 days, and it feels like it. There's not an ounce of fat on the film. Spielberg's Hitchcock fetish has never been more pronounced, and it's never paid off any better. Richard Matheson's teleplay is a perfect example of economy, smart and lean, and any suspense writer can learn from his example.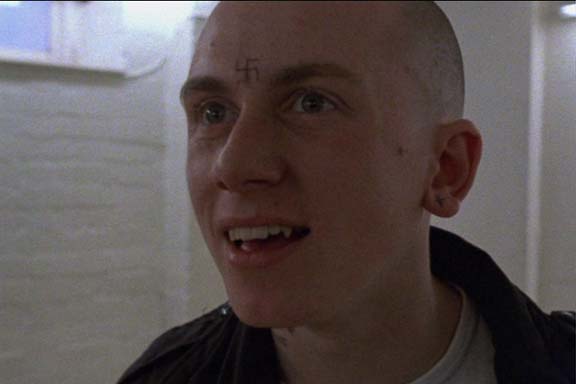 David Mann (Dennis Weaver) is driving through the desert. He finds himself playing a bit of cat-and-mouse with a tractor trailer truck that escalates into a deadly race for his life. It's just that simple. There's no trick, no padding, no pointless subplots. All that Spielberg has to rely on is his own remarkable sense of visual invention and the efforts of his creative collaborators. These days, of course, everyone brings their A-game when they work with Spielberg, but this was a TV movie where he was still cutting his teeth. He had to show producer George Eckstein an unfinished COLUMBO episode just to get a meeting about the film. Whatever energy Spielberg brought to the movie must have been infectious, though, because his editors and his composer and his star all kicked in with extraordinary efforts. Universal's included some great extras on the disc, the best of which is a 35 minute conversation with Spielberg by Laurent Bouzereau. He speaks frankly about how he got the film, how he shot it, and what it meant to him. In another featurette about his television work in general, Spielberg is enormously likeable, and any young filmmaker could learn some important lessons about humility from listening to what he has to say. Even better, there's a featurette devoted to the great Richard Matheson, who talks about the origins of the short story and the eventual teleplay. It's great being able to listen to him talk about his process. The greatest notion of the film – never seeing the truck driver's face – turns out to have been Matheson's invention, and this featurette emphasizes just how important he was to the picture, which speaks well of Spielberg's motives even after all this time.

THE SUGARLAND EXPRESS is devoid of special features, but they've done a magnificent job of transferring it to DVD. Goldie Hawn plays Lou-Jean Poplin in this "based on a true story" tale of a woman who is in danger of losing her child into the foster care system while her husband Clovis (William Atherton) is in jail. She breaks him out and they end up in a cross-country chase to try and reach their little girl before it's too late, both of them doing rich, moving character work. Again... this isn't a plot-heavy film. What makes the movie such a pleasure is the detail, the authentic sense of time and place, and the careful attention that screenwriters Hal Barwood and Matthew Robbins paid to their characters. Spielberg used to be in love with faces, the anonymous people who filled out the edges of every frame, and never more so than here. Ultimately, my love of this film boils down to one moment in which Atherton and Hawn are parked so they can see a drive-in screen. They're talking about the likelihood that they may not get their daughter back, and it's almost too much for Hawn to take. She turns her attention to the screen, but they can't hear it, so Atherton ends up supplying his own soundtrack to a Road Runner cartoon. It's a tender, funny, beautiful moment, and it serves as a clear indicator that this filmmaker, even in his first feature film, had something special going on.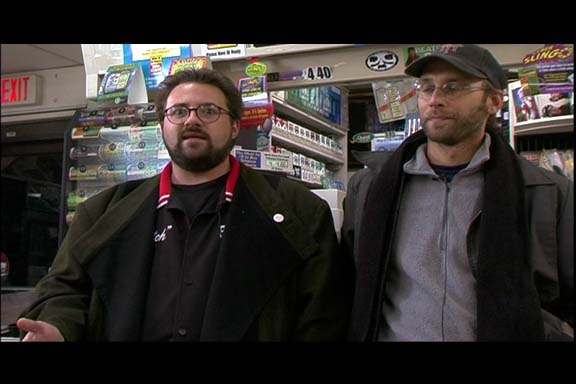 Taken together, these two discs are like an early promise that Spielberg more than lived up to in the decades since, and any fan must have these as part of their collection.
That's it for this time. I've still got a ton of other stuff to review and a rare lull in my other work, so as soon as I turn in my FANTASTIC FOUR and MARIE ANTOINETTE script reviews and write early reviews of a few of this fall's big prestige titles, I'll be back with another DVD column packed even more full than this one. Look for coverage of OUT OF THE PAST, CLERKS X and ALIAS SEASON THREE, the final FUTURAMA box set and the first BATMAN: THE ANIMATED SERIES collection, FREAKS, THE BAD SEED, VILLAGE OF THE DAMNED, THE DREAMERS, box sets of Hitchcock and Scorsese films, Blue Underground's amazing Alan Clarke box set, and much, much more.
Until then...