Hey folks, Harry here... Last night in the magic land of Hollywood, geeks came together to celebrate the greatest of cinematic arts... a new, truly awesome, zombie film. Now our dear friends on that wonderfully large island we'll call the U.K. have been blessed with this work of genius for quite some time now, but over here in the States... SHAUN OF THE DEAD has yet to blast its way into the hearts, brains and entrails of America!
Last night's screening at the Arclight was something special... not just because Quentin Tarantino and Eli Roth came out to support fellow filmmaker Edgar Wright and his star Simon Pegg... Not just because SHAUN OF THE DEAD got to reach a few more viewers and win them over... but also because KNB got to give some geeks the dream come true of being transformed professionally into ZOMBIES... after all, they're us and we're them... but we only get to look as good as them after master make-up geniuses like Greg Nicotero and Chris Nelson... And possibly - we're getting the earliest glimpse of human sketches of what KNB may do for Romero's LAND OF THE DEAD... the one, we're all waiting in hushed anticipation for.
The film's about to hit the road. For example, you can see it tonight, the 11th, in San Francisco if you're lucky. Now - here in Austin, we're doing our own special screening of SHAUN OF THE DEAD at the Alamo Drafthouse... and I don't anticipate the ungodly cool KNB team to show up and Zombify our audience... dammit... but we do have something that the L.A. screening didn't have. Oh sure they had Edgar Wright and Simon Pegg... the director and titular performer... but they didn't have NICK FROST at their screening, and Nick... Nick is a God! Also, we're donating the proceeds from the screening to the CENTER FOR YOUNG CINEMA - and btw... a young 11 year old girl here in Austin is making a feature length Zombie film as we speak... and her script kicks HOUSE OF THE DEAD's ass! Heh. She'll be at the screening along with other special surprises. To get your ass there, Click Here! It's coming September 1st! Coming Soon! Hehehehe.... Here's a glimpse at some of KNB's work last night by way of our roving Eye In L.A.:
Typical Geek Reaction To Having Watched SHAUN OF THE DEAD: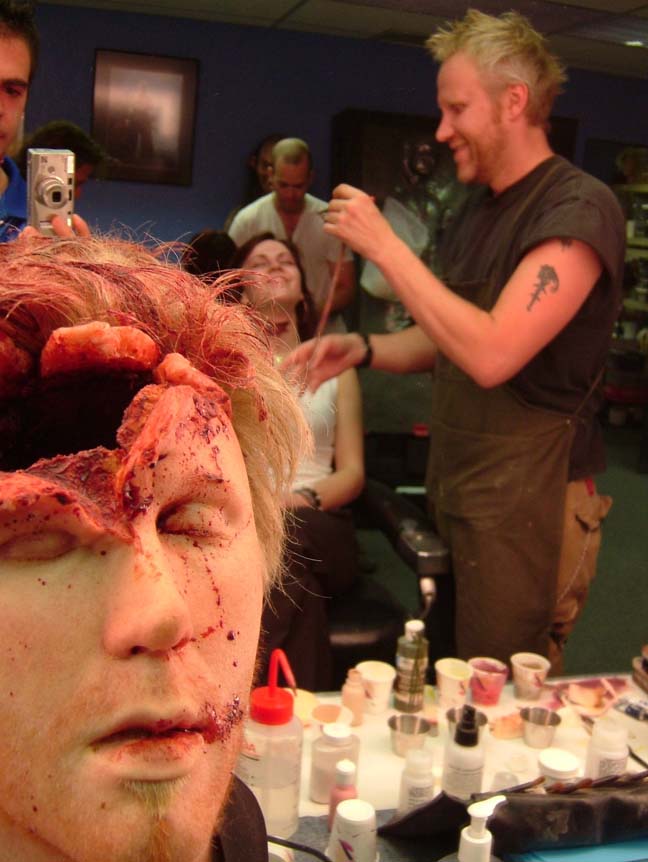 Nicotero having watched the corner animation at AICN takes the proper precautions whilst cleaning Moriarty Up!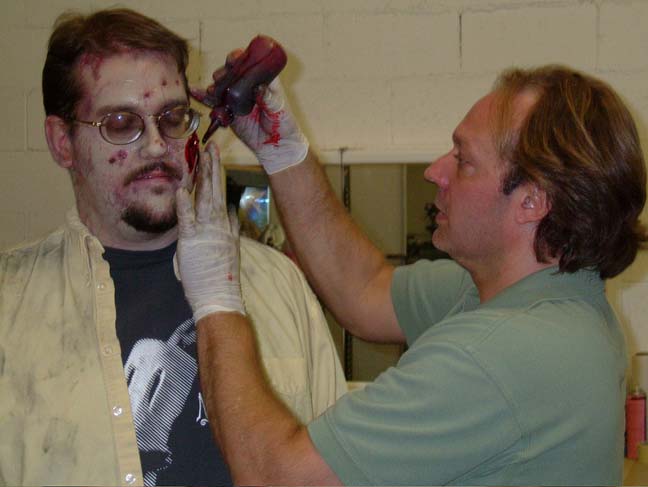 Simon Pegg with a Guinness and a Brain Dead Critic, aren't they all?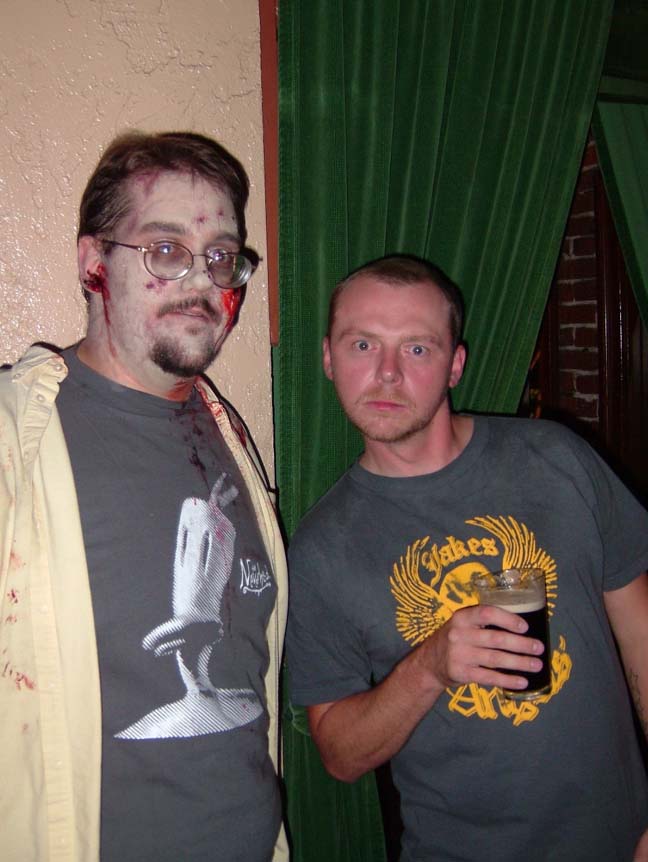 Edgar Wright, Eli Roth and Simon Pegg all looking themselves...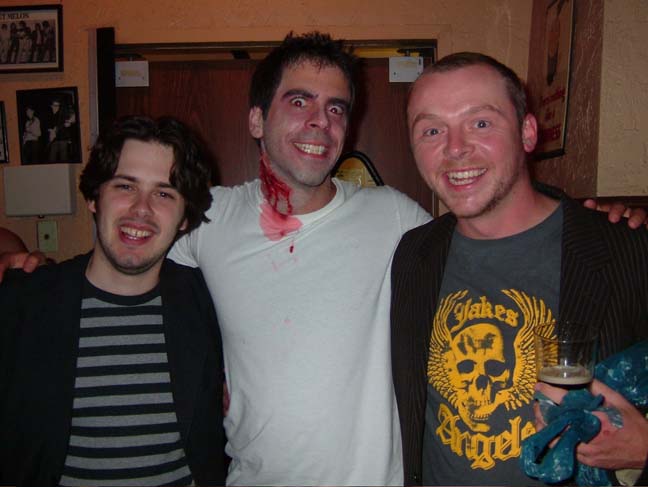 Greg Nicotero looks on as one of his creations begins singing "Puttin' on the Ritz!"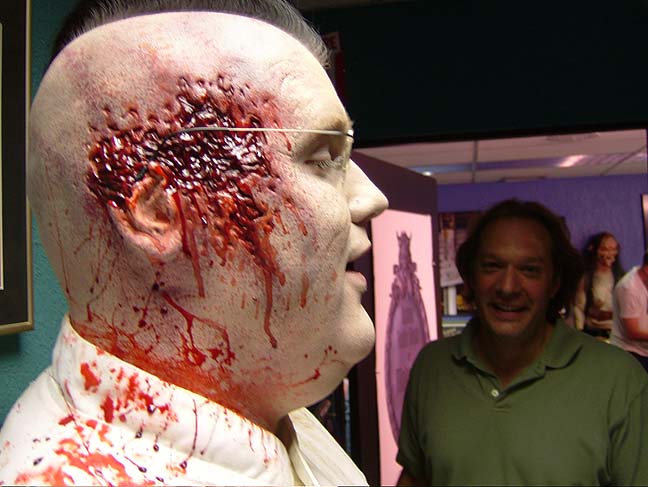 Quentin Tarantino is up to something really sinister in this shot!"