Hi, everyone. "Moriarty" here with some Rumblings From The Lab...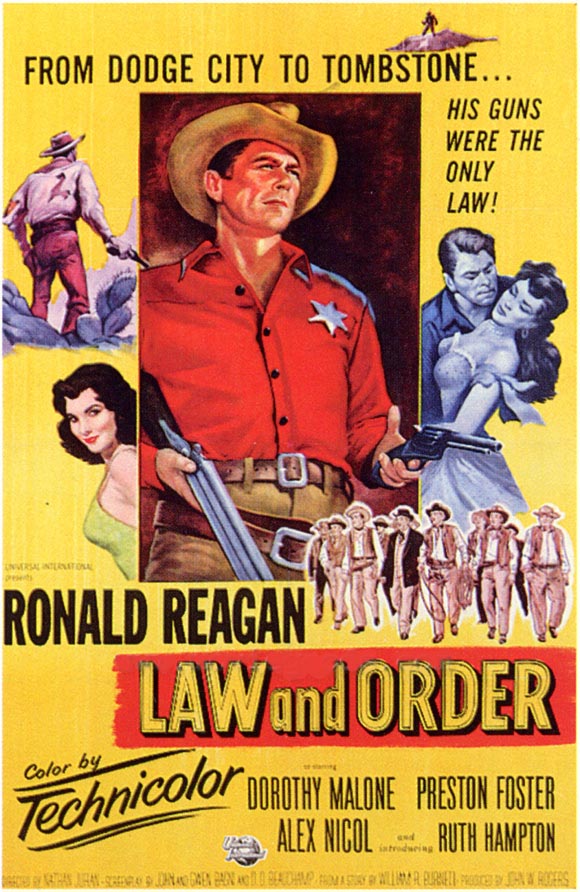 Yes, he was a politician, but he was an actor first, and even when he was in public office, the shadow that President Ronald Reagan cast stretched over every facet of entertainment for nearly a decade.
His last work in film was in 1964's THE KILLERS, which is a pretty darn good picture. He was an out-and-out bad guy in it, too, slapping women around and stealing money and snarling at everyone in his immediate vicinity. You should check it out just to see him match tough guy chops with Lee Marvin, John Cassavetes, and Clu Gulager.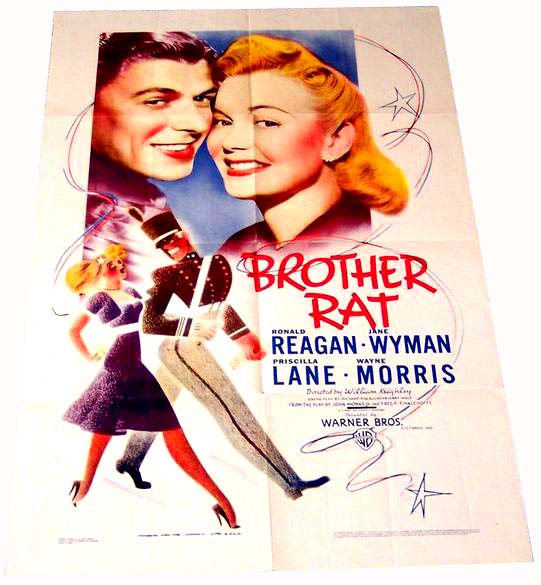 Or if you're in the mood to see him with his wife, Nancy Reagan, you could check out HELLCATS OF THE NAVY, a pretty standard-issue submarine picture from 1957. He made a lot of military films, and this one is pretty much representative of all of them. He also made a lot of Westerns, like the decent LAW AND ORDER or the less-decent CATTLE QUEEN OF MONTANA. He was one of those actors who pretty quickly got typecast and settled into playing the square hero, middle America personified, in films like STORM WARNING and STALLION ROAD.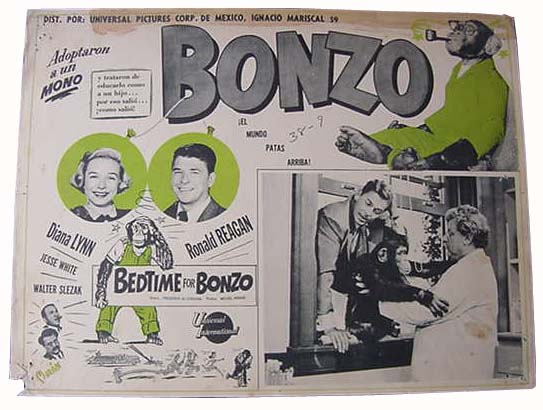 That's not to say he wasn't interesting at times. Any fans of Andy Niccols's SIM0NE should check out THE GIRL FROM JONES BEACH, a comedy about a painter who creates the perfect girl from bits and pieces of other girls he's done portraits of, only to have the public fall in love with her. And he did some strong dramatic work in films like THE HASTY HEART and KING'S ROW.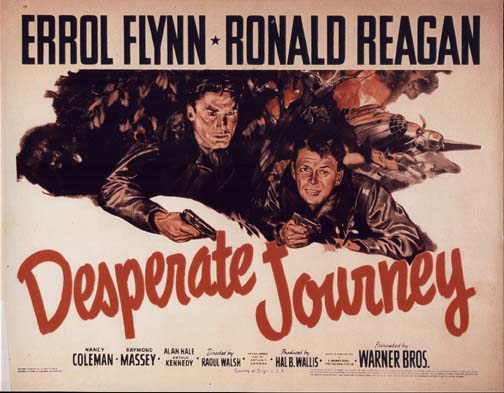 When I was growing up in the '80s, he was largely defined by two roles he played during his Hollywood years. People loved to throw BEDTIME FOR BONZO at him, like it was the end of Western civilization or something, and it makes me wonder... if Tom Hanks ever runs for public office, how many TURNER & HOOCH jokes is he going to have to listen to? And then there's his work as The Gipper. George Gip. The fallen teammate who becomes the inspiration in KNUTE ROCKNE: ALL-AMERICAN.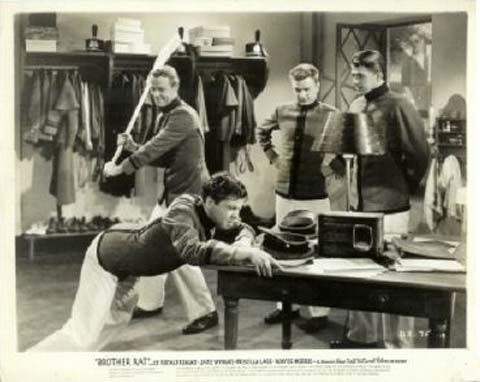 Reagan was a controversial figure during his Presidency, and he will no doubt continue to be one now. He loved Rambo as an American icon, seeming to ignore the political implications of unleashing a psychotic vet on another country for revenge, and he co-opted the name STAR WARS for a space-defense platform, perhaps inspired by MURDER IN THE AIR, a truly wacky suspense film of his from the '40s, part of his Brass Bancroft series. He never seemed to totally leave Hollywood behind, and his handling of the Cold War was like something out of one of his Westerns, a man in a white hat refusing to back down in the face of international bullying. As Harry said when we spoke about Reagan this afternoon, "He just plain outspent communism. Brilliant." At least, that's how it seemed to me when watching him on TV, and the media loved him. He always seemed like he was starring in PRESIDENT KICK-ASS, THE MOVIE, and I know many people who will be devastated at the idea that he's actually gone.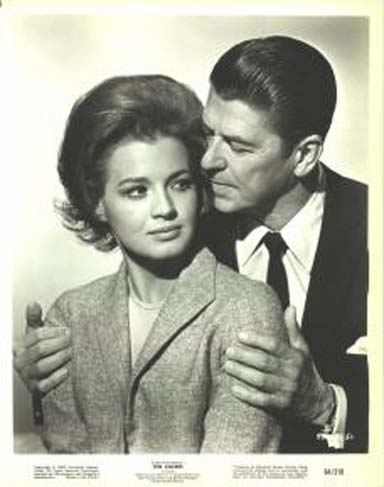 Personally, I thought the Reagan family handled his retreat from the public eye with uncommon grace, choosing to let our last impressions of him be as the hale and hearty man who left office instead of as an elderly Alzheimer's patient, crippled by a horrible disease. No matter what you thought of him politically, here's hoping you can spare his family some kind thoughts today as they deal with their grief, and maybe you'll pick up one of his pictures and take a look at where he began his long and illustrious public life. Try the wonderful SANTA FE TRAIL or the snappy murder mystery NINE LIVES ARE NOT ENOUGH. At any rate... an American President has passed today, and there's no denying the impact he had on a major portion of our recent history.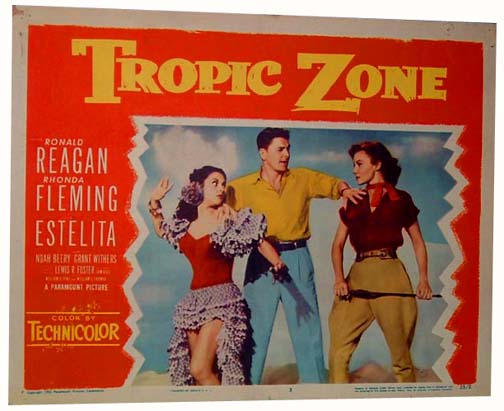 I'm sure tomorrow, it will be "morning again in America," but tonight, the Gipper is gone.