Hey folks, Harry here... Ordinarily remaking a great classic of cinema is a bad idea... but the Coen's are doing it, so shut the hell up, they never fuck up! All hail Joel and Ethan... just don't forget to check out Peter Sellers and Alec Guinness in the original, if you haven't... well, your homework assignment tonight space monkey is to get the video and watch it!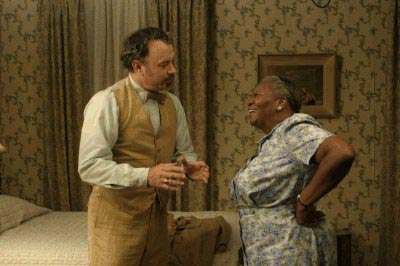 Harry,
Sorry I took so long here. I didn't realize how many pics I got here. Anyways, I got some of Tom Hanks from Joel Coen's remake of The Ladykillers I thought you'd like...
The Ladykillers: Click for more Coen-y goodness!
Congrats again on your deal with Revolution
All the best!
Thanks...
A Kid in King Arthur's Court