Hey folks, Harry here... Today's been one of them there red letter days of glee here at Geek HQ... Watched the ungodly badassness of ONG BAK MUAY THAI WARRIOR... Got my KILL BILL VOL 1 soundtrack, which is an amazing aural experience - taking the listener from A - Z in the imagination of cult cool filmmaking... and as if to underline that 5 times and highlight it in Neon Green... They put two CULT TRAILERS on the CD that are - as of yet - not online or available elsewhere. These two trailers are about a 1000 times cooler than a deep freeze in the artic. I grabbed some frames for ya to look at - but as the trailers take up 65 megs of space... heh... I ain't hosting em... Here ya go...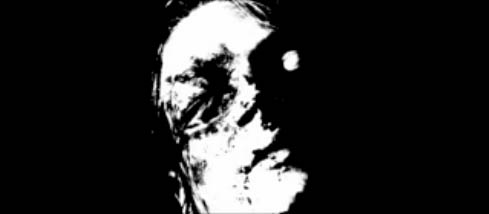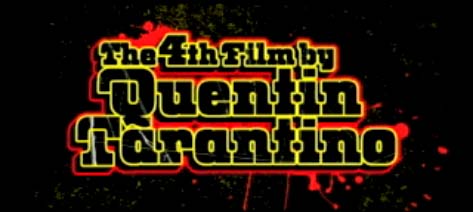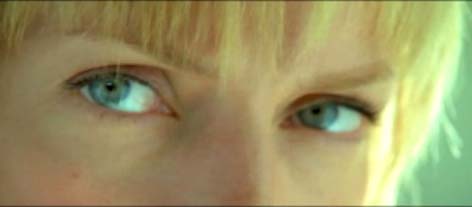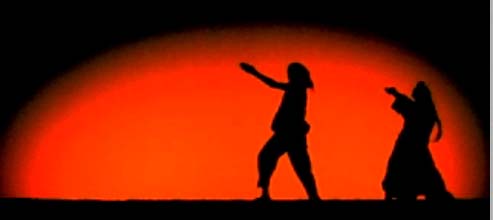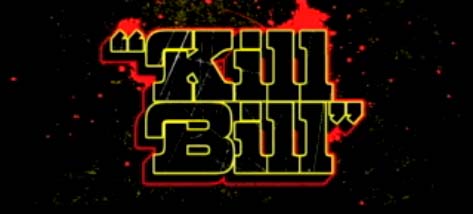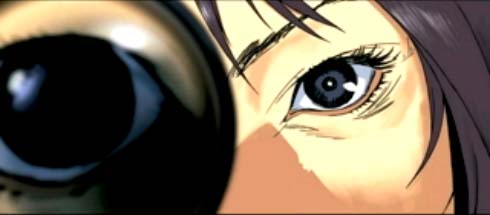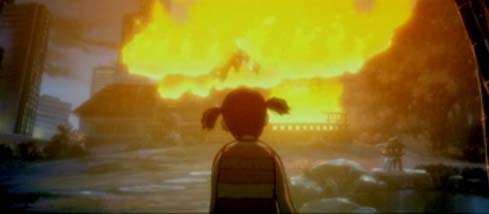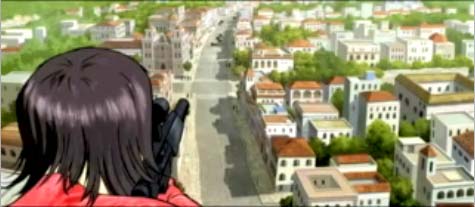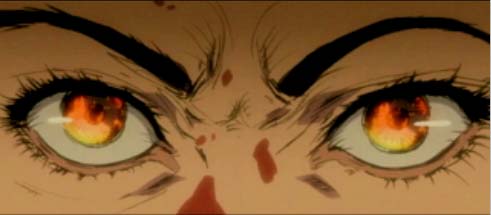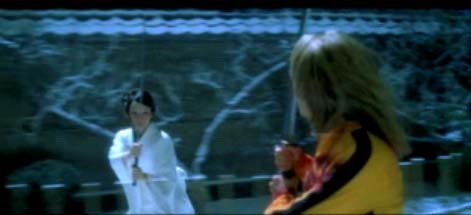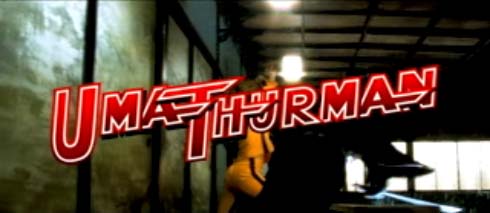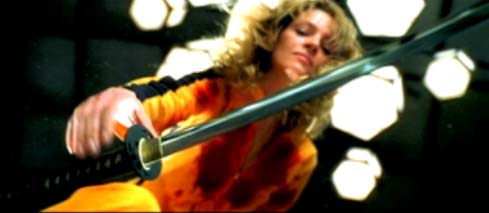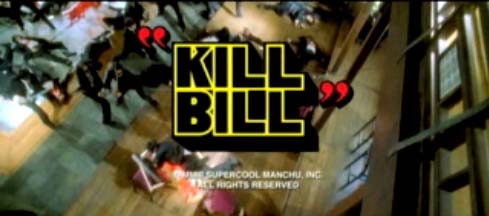 Then - as this bleeding red letter day drenched knee deep in the flow, I got this letter pointing me to the red meat glee in FANGORIA! FUCKING A! The images there can be very spoilerish, so beware... but in addition to photos - it is also big gobs of the Fangoria / Quentin Interview which you should enjoy. I love the shot of Kane and Spawn - That shot happened about 3 ft from me, and it got me wet... no, not my fluids, his... ewwww... check out the links, you'll get the pic... toodles...
hi,
i found a few pics from kill bill. i haven´t seen them before.
greetings from vienna
call me rorschach
Lastly... the Official Site opened a new vein today, so go get wet yourself!