Hey folks, Harry here with some shots of AROUND THE WORLD IN EIGHTY DAYS... the gigantic world-wide production featuring the genius that the world will come to know as Steve Coogan as Phileas Fogg taking over the role from David Niven... and Jackie Chan playing the part of Passepartout from the genius that was Cantinflas. Also in the shots below, you'll see the beautiful Cecile De France. Still waiting to see Arnie as Prince Hapi, Kathy Bates as Queen Victoria, Owen & Luke Wilson as Orville and Wilbur Wright and of course John Cleese as the Grizzled Sargent! Oh, and Jim Broadbent as Lord Kelvin.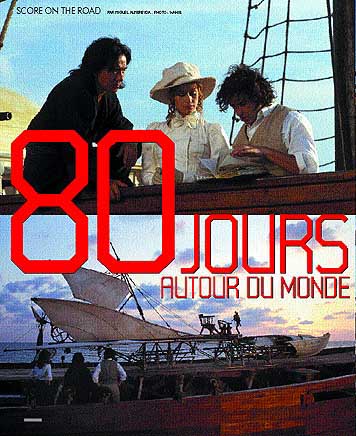 I don't believe this film has picked up American Distribution yet, like WORLD OF TOMORROW, this is a huge foreign production that will seek distribution further along the process.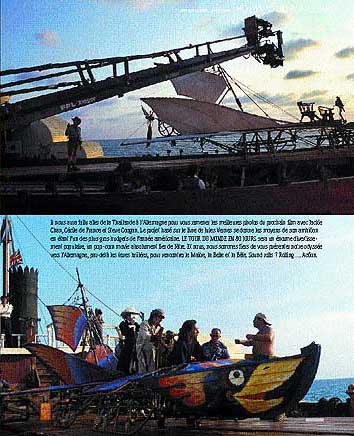 I love the original David Niven flick... especially when Dietrich and Raft show up...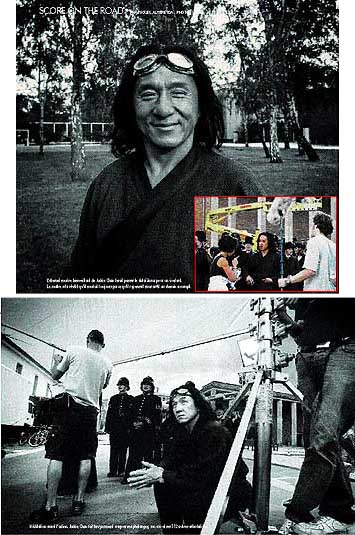 Once again thanks go out to SCORE magazine from France for these exclusive shots. Very nice!