Movie News
Moriarty Overdoses On THE ANIMATRIX And RELOADED In One Brain-Bending Night!!
Hey, everyone. "Moriarty" here with some Rumblings From The Lab.
It's one of those nights.
Woke up early. Brutal session at the gym, so I'm good and sore. Once I got home, I spent the first half of the day putting the final touches on a new draft of something, and it was the kind of detail-oriented work that always fries my brain a bit. Then I had a meeting with a company that owns some stuff I'd really, really, really like to get my grubby mitts on. Then I had to race back to the Labs, Harry Lime in tow, and get ready to leave to meet friends at the Egyptian for the 9:15 show of THE ANIMATRIX, after which we needed to bolt and pick up a few people so we could meet a different group of friends at the Vista Theater in Silverlake for the 12:30 show of RELOADED. Now it's 4:37 in the morning, I'm just sitting down to write, I'm tired, I'm supposed to be at a screening on the Fox lot by noon, and then there's more work to be done after that.
It doesn't help that the experience of sitting through all nine ANIMATRIX shorts and RELOADED in one evening is enough to cause anyone to just sit and stare at the blinking cursor against the white Word backdrop, numb and dizzy and trying to organize all my thoughts so I make myself crystal clear when describing something that was absolutely, positively designed to confuse.
Here's one thing I can promise you: I'm not going to waste your time by dredging up other franchises.
THE MATRIX is not LORD OF THE RINGS. THE MATRIX is not STAR WARS. It's not X-MEN, or SPIDER-MAN, or THE TERMINATOR, or MAD MAX. It's not any of those things. I am officially goddamn tired of The Franchise Wars of 2003. Everything has begun to polarize into predictable camps of people, ready to piss on anything except their own, their beloved, their precious. Everything is explained in terms of WRATH OF KHAN or EMPIRE or whatever. And for my part, I'm tired of it. I know I've been guilty in the past, but I'm quitting... right here, right now.
Instead, let's look at RELOADED and THE ANIMATRIX as what they are... pieces of a larger picture that is being meticulously built by Andy and Larry Wachowski. Taken as a whole, it is a fanboy monument, a shrine to the influences that have obviously driven the Wachowskis to where they are now. In a lot of ways, it feels like they are purposely getting out every single notion they've been storing up about anime and comic books and SF and action films, like this is their final thesis before they graduate to something else. My sincerest hope is that once they're finished with THE MATRIX, they create something that stands resolutely apart from these influences, something that pushes their obvious technical mastery into entirely new areas. They are nothing if not capable and inventive, and it seems a shame that so many of the conversations about these films with other rabid fanboys degenerate into laundry lists of what inspired what.
I'm actually glad tonight was a double-bill, and I'm doubly glad that it wasn't the first MATRIX that we were watching ahead of the sequel. I've seen the first MATRIX many times. Hell, Henchman Mongo's DVD player is just called "The MATRIX machine" because he plays it so often. And maybe I was well-trained from my lifelong love of Philip K. Dick and similar mind-fuck SF writers, but I didn't have a problem with THE MATRIX the first time I saw it. I thought it was a clever, viscerally charged SF film with a great central conceit, and I thought that it was very well explained by the end of the movie.
But "well explained" and "fully explored" are different things, and all the first film did was set up one element of the larger world in which the franchise takes place. It just gave you the basics you would need as an audience to get it. I liked the fact that the official site began running comic-book style stories about THE MATRIX soon after the '99 release, stories that allowed other artists and writers to fill in the corners of the world and examine other ideas, other possibilites, freed from the need to tell the "BIG" story. When you're dealing with prophecies and The One and the end of humanity and the fate of Zion, it kind of locks you into a particular path of storytelling, and in a feature film, there's not a lot of room for you to meander and explore. And that's where THE ANIMATRIX comes in.
I've seen the episodes that have been posted online. I've seen "Beyond", thanks to the MTV special that was playing all weekend long. I did not, however, end up seeing "The Final Flight Of The Osiris" in theaters because I never got around to seeing DREAMCATCHER. I think I walked into the theater tonight having already seen five of the nine shorts. Despite that, it was a very different experience than I was expecting to have, a testament to the impact that something has on the big screen versus the computer screen.
Remember when HEAVY METAL wasn't available on video at all? When the only way to catch it was either one of its infrequent late-night cable showings or someone's bootleg tape or a midnight show at the theater. As a result, HEAVY METAL built up quite the reputation as being smart and adult and loaded with action and beautifully animated. Then it finally came out on video and people were shocked when they realized that it was uneven, with some terrible segments, and that it wasn't what they had built it up to be in their minds all those years.
Well, THE ANIMATRIX, taken as a whole, is what we all remembered HEAVY METAL as being. It's sophisticated, heady stuff. Starting the evening off with Mahiro Maeda's "The Second Rennaisance," Parts I and II, back to back, really set the tone for what it is that we're watching here. Yes, THE MATRIX is entertainment, but like the best pop art, it's about something. It's packed with meaning, actually. First and foremost, it is a meditation about our uneasy relationship with technology, and the way we must continue to redefine that relationship as we create more and more advanced forms of machinery. What's really great about the shorts is the way the Wachowskis refuse to make easy villains of the machines. If anything, the way they mix such diverse sources as Asimov, Richard Wright's NATIVE SON, and real-life war atrocities manages to create a situation where we are responsible for our fate. It's powerful material, and seeing it projected on the bigscreen, it was overwhelming. The footage of the actual ground war between man and machine is reminiscent of the apocalyptic close of Miyazaki's NAUSICAA, and there are images that are jet-black. "Surrender your flesh," indeed. In the grand picture once all the MATRIX-related projects are finished, there's a good chance that "Second Rennaisance" may well stand out as a high watermark.
Yoskiaki Kawajiri's "Program" is one of the weakest of the efforts, and aside from some striking visual design, there's not much to recommend it. Koji Morimoto's "Beyond," though, is my other favorite entry in the series, and it's because the story allows for one of the quietest moments in the entire franchise. The story of a haunted house that turns out to be a glitch in the programming of The Matrix, there is some lyrical material here, lovely and strange and about as far from the heavy metal bombast of the films as can be. If you want proof of the expansive nature of the Wachowskis' invention, look no further than this short. Also, the animation in this episode is stunning, managing to look like it was shot handheld on video. It's very naturalistic, and the result feels like something real and spontaneous and off-the-cuff.
Takeshi Koike's "World Record" is bold and highly stylized, and doesn't completely connect for me on a narrative level. Still, there are moments here that manage to convey the visceral impact of exposure to the truth lying just under the surface of the Matrix, the sheer horror that would set in for most people if they glimpsed the real world that they've been blind to their whole lives. Peter Chung's "Matriculated" might be the most visually challenging piece of the whole bunch, and it comes as no surprise to anyone who is a fan of his AEON FLUX work. There's something mournful and strange and decidedly BRIDE OF FRANKENSTEIN about this story of a robot who is reconditioned to feel for humans through the use of a sort of "Robot Matrix," and Chung's mix of CG and cel animation manages to create an otherworldly feeling that's hard to shake. "Final Flight Of The Osiris" is a nice showcase for the work of Square Studios, and certainly represents a leap forward from their work on FINAL FANTASY, but it feels a little too much like a gimmick, a forced connection to RELOADED, for me to really connect with it.
The real winner of the evening, though, had to be Shinichiro Watanabe, creator of the enormously enjoyable COWBOY BEBOP. I liked "A Detective Story" when it played online, but I think "Kid's Story" is the better of his two entries. In a way, it plays like WAKING LIFE, a stylistic slice of life piece about a high school kid who is slowly becoming aware of what may be going on in the world around him. This is the same character who later shows up in RELOADED, and you don't need to see this piece in order to understand who he is in the movie. It does flesh him out, though, and give you some sense of how he handled his transition from dream to reality. Unlike the horror of "World Record," this is a story more about finally putting a name to something you've always suspected.
We had to run from the Egyptian in order to make it over to Silverlake, where there was a pretty massive line already assembled for the 12:30 show at the Vista. This is a cool old stand-alone theater with the best legroom I've ever seen in a theater and a kick-ass sound system. Mr. Beaks was already in line, and we didn't have to wait long before they let us all in. It took a while to get the audience settled, so by the time RELOADED finally began, it was getting close to 1:00 in the morning. Didn't matter, though. The audience was primed and ready for whatever the Wachowskis had in store.
I'll admit... I was nervous as the film began. I'd been pumped up by the early word on the film, and then I felt totally deflated when Harry and Quint and some of the chat regulars began to tear the film apart in the days before release.
I'm glad, too, because walking into the film with all those contradictory reports bouncing around in my head, my expectations were completely impossible to pin down. All of that went away as that familiar green version of the Warner Bros. logo appeared and Don Davis's score kicked in. The film kicks off with a bang (literally), and I found myself drawn into it almost completely. I liked the way we were reintroduced to the crew of the Neb, and I'm glad to see some differences in the dynamics between them. Some people really like the sense of isolation in the first film, like this one ship is pretty much all there is left of humanity, puttering around this ruined world with a tiny crew, trying to fulfill some prophecy. This time, we get a look at the larger world in which Morpheus is not some all-knowing sage, but is just one ship's captain with a particular religious hang-up. Harold Perrineau, Jr. is a nice addition to the cast as Link, even if his domestic scenes could have been trimmed without hurting the film at all. His "Where's my pus..?" entrance made me laugh out loud, and he anchors the ship's crew with the same mix of gravity and glee that he brings to most of his roles. Harry Lennix, so brilliant a few years back in TITUS, doesn't have a lot to do as Lock, head of security for Zion, but I'm willing to bet he plays a major war in the conflict that's brewing throughout this film when we see it finally play out in REVOLUTIONS later this year. He does a nice job with what he's got to do here.
And what do we make of the already infamous "rave" scene? Well, for one thing, I think it's asinine to call it a rave. Suggests to me that many critics have never been to a rave. Every single one I've ever been to has been empty bacchanal, desperate partying with little or no real joy. The celebration at Zion is something entirely different, and I'd even argue that it's crucial, just like the love scene that unfolds at the same time. There is a war going on... man versus machine... and these people in Zion have things that they can share that the machines will never understand, no matter how long they study us. Things like simple physical pleasure, emotional release, and sexual chemistry. Neo and Trinity don't just bond over shared danger or a common purpose. There's genuine heat between them, and in the face of possible death, it makes sense to reaffirm the charge of life that comes from intimacy with someone else. That's what those people are celebrating. That's what makes them dance. No machine would ever think to dance as a way of expression. It's not logical. It's not reasonable. It's pure visceral emotion, and even if the scene goes on too long for its own good, it manages to establish that there is joy in this world, something good worth fighting for. The rest of the quiet moments in Zion before things really get going are spent establishing some of the crucial questions of the world, in particular about that strange symbiosis that humans have with their machines. Anthony Zerbe is one of those guys who showed up all over the '70s in SF films, and it feels like a sly nod by the Wachowskis to include him here as Councillor Hamann. I thought this whole section of the film flew by, to be honest, and there was plenty going on to keep me interested. In particular, I'm curious to see where the Wachowskis are going with the idea of Agent Smith in the real world. This moment, early on in the film, was the first thing to suggest that maybe the rules we learned in the first MATRIX aren't the real rules. A lot of this film seems to be devoted to pulling the rug out from under us. We may think we know what's going on, but it seems like the Wachowskis have more surprises up their sleeves, and that what they're really doing is more ambitious and multi-layered than we originally imagined. Before I knew it, Neo and Morpheus and Trinity were off to see the Oracle, and that's where the film kicked into high gear for me. If it's really 45 minutes or so before they head into the Matrix, I didn't notice, and I don't think there's much you could cut without screwing up the structure of what's still to come.
I don't want to spend my whole review rebutting someone else's opinion of the movie, because in the end, it doesn't matter to me if someone else enjoys the movie. It's not like I have to have someone else's approval before I can enjoy a film for myself. In this case, though, one of the sections from Harry's review really stuck out for me as I watched the film. He got hung up on the mention the Oracle makes of anomalies in the programming of the Matrix and how those glitches are what we see as vampires or ghosts or werewolves or aliens. He went on to complain about not seeing werewolves in the film. Personally, I can't think of an idea I would have liked less. I took the Oracle's meaning as a metaphorical one, a few examples of the many ways in which the fabric of this world can come undone. All of the material that is laid out by the Oracle is rich and dense and fascinating, and it's precisely this kind of moment that makes me a fan of these films. The Wachowskis have disguised these films of ideas as action movies, and the big joke in the early reactions has been that people seem disappointed by the kung-fu or let down by the fact that they can see some seams in the CG work, and very little seems to have been written about the new narrative knots that the Wachowskis seem determined to tie in what has come before. When the fight between Neo and the hundred Agent Smiths begins, there's an arrogance to Neo. He's sure he'll be able to defeat this foe. I enjoyed watching his gradual realization that he's facing something he doesn't recognize, something that stands outside of the code he has encountered before. It's only once he has come to the conclusion that he can't win that he takes flight and leaves the Smiths alone. It's a bravura sequence that takes the ideas of CGI stuntwork that we saw used in BLADE II and expands upon them brilliantly. Is it 100% perfect? Nope. But if we didn't have filmmakers who were willing to push the envelope and risk failure, we'd never see any progression in the art form. I'm willing to cut the Wachowskis the same slack that I'll cut Ang Lee when I see HULK. To me, it's all about storytelling. If you're using these cutting edge effects to show me a world I've never seen before, I'll meet you halfway. There are risks here, and the rewards belong to us, the viewers, as we're treated to these remarkable visions. When I was working with the motion capture guys on the AICN pilot for Comedy Central, they'd just finished a stint recording mocap stuff for this fight, and their description of what to expect just barely scratched the surface of what they actually attempted.
The scenes with The Merovingian and Persephone are probably my favorites in the film. Neo, Trinity, and Morpheus visit a French restaurant to meet these two and to request the release of The Keymaker (Randall Duk Kim), a mysterious figure who may hold the answers to some of the big questions that the Oracle posed for Neo. Lambert Wilson is superlative as an old program, powerful and arrogant and dangerous, and he's given the most enjoyably juicy material in the film to play with. His special dessert is hilarious, and the exchange between he and Persephone about the lipstick made me laugh so loud I honked. There's real menace to him, though, the sense of power just barely kept in check. He may have once even been able to bring down the Matrix himself, but he's long since abandoned such ideas, and he's embraced the worst sort of decadent impulses of a reality that you shape with your will. Persephone's request in exchange for helping Neo is a classic moment, and Monica Bellucci more than delivers in the scene. She's perfect for the role, and may well be my favorite new addition to the cast. If there's any fight scene in the movie that I felt was redundant or slow, it's the one that takes place in the Chateau when Morpheus and Trinity have already left in pursuit of the Keymaker. There's some nice choreography in the fight that bounces up and down the stairs in the large foyer of the place, but the scene feels like it goes on too long and doesn't really expand on what's come before. Up until this point, each action scene felt to me like something new, something that stretched the potential of the Matrix.
And that's what the freeway film manages to deliver, as well. I honestly don't know how any self-respecting fan of SF/action on film can look at this sequence and not acknowledge it as an invaluable addition to the pantheon. Again... I could run down a laundry list of other chase scenes and explain to you why I think each of those scenes works, but that doesn't address this one. I am a big fan of seeing things onscreen that I simply can't see in the real world, no matter what, and there are images and ideas in this sequence that are just preposterous. Morpheus and Trinity both use their knowledge of the unreality of things to challenge agents, the albino Twins, and the laws of physics to spectacular effect. And when the money shot comes... and you know which shot I'm talking about if you've seen it... it's one of those classic images that is worth the price of admission all by itself.
The stretch of film that takes place from the end of the freeway chase to the closing credits is actually my favorite stuff in the movie, but it's also the material that I feel least qualified to write about. I've only seen the movie once, and there is so much going on here, both verbally and visually, that I feel like I need to see it again before I can even begin to explain what I believe happens. More than anything, RELOADED feels like a film about questions, and I pray that REVOLUTIONS is a film about answers. There is so much that happens in this 30 minutes of film that changes everything that's come before that it feels like we've wandered into another film altogether. The Architect, as played by Helmut Bakaitus, is infuriating, smug, annoying, and fascinating. He doesn't remotely sound like a human being as he lays things out for Neo. He speaks with the precise language and the labrynthine syntax of a machine, and the things he lays out seem to indicate that we haven't been told the truth about anything up until this point. His scene with Neo changes the entire direction of the movies up until this point, and I think it's exciting to speculate about just where we might be headed as everything comes together in the last film. The last five minutes of the film in particular set up some incredible things, and I'm dying to see how they'll be resolved.
Technical credits are exemplary in the film. Bill Pope's cinematography is hyperclear, exaggerated reality wrapped in green filters, and it's impressive how specific his vision of The Matrix is. Owen Patterson's production design allows us to believe that this is indeed the same world we saw in the first movie, but that we're finally seeing different corners of it. I love the Don Davis score, which seems to embrace melodramatic orchestration in concert with techno production, a strange mix that pays off beautifully. John Gaeta spearheads an effects department that seems determined to produce genuine art, wringing it out of their computers by brute force if necessary, and they deserve as much praise this time as they did in '99. David Ellis, director of FINAL DESTINATION 2, was the second unit director responsible for the live-action work on the freeway scene, and if this doesn't prove him as some sort of master choreographer of mayhem, nothing will. Everyone seems to have risen to the challenge laid down by the Wachowskis with admirable skill and passion.
Is this a perfect film? No. It's not. But it's the kind of film that I want to embrace for sheer ambition. It's easy to pump out hollow crap and empty thrills for summer audiences, and if there's any film that could have taken the easy road, it's MATRIX RELOADED. Fans would have been happy with more bullets, more kung-fu, and big crazy explosions, but the Wachowskis are determined to do something else with these films. Until I see REVOLUTIONS in November, I'm not sure what I think of this series overall, but I know that not since BACK TO THE FUTURE 2 in 1989 have I been this hooked by the ending of a film, this ready and eager to see what's next.
So where does this leave us as viewers? Where does it leave me as a reviewer? I've written straight through, missed the screening at Fox, stolen a few hours sleep to help me clear my head, come back to another 2000 words, and I don't feel like I've even started to scratch the surface of THE MATRIX RELOADED. In the end, that's probably the highest praise I can offer the Wachowskis, and I've got a feeling it's exactly what they intended.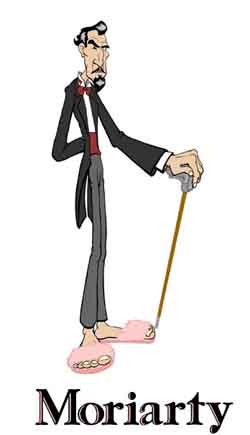 + Expand All

May 16, 2003, 1:30 a.m. CST

by IAmJacksUserID

Reading all of this negativity recently really put the fear of god in me. Now I can look forward to tomorrow (when I see M:R).

May 16, 2003, 1:34 a.m. CST

by -Dr.Strangelove-

RELOADED was great, great fun, despite all its flaws, and it has more than a few; is the best movie of the year so far. I guess we will just have to wait until REVOLUTIONS before giving the final judgment on the trilogy.

May 16, 2003, 1:40 a.m. CST

by Clockwork Taxi

You are the man! You are the sole reason I still come to aint it cool news. I agree with everything you say on this film..and I was beginning to wonder if all the film buffs on this site had lost their heads. Thank you for showing me that I was wrong.

May 16, 2003, 1:42 a.m. CST

by PurityOfEssence

Does anyone here actually think that directors, authors, or any other creative person sits and mocks every film that comes down the pipe that isn't made by them personaly? Does every film have to compare or fit the exact mold of X series or Y sequel? My personal Matrix Feelings aside (HAVENT Decided yet :( ) I can't stand listen (reading really) all the crap that some of these people post.

May 16, 2003, 1:48 a.m. CST

by Crow11081

That'll do, Drew, that'll do.

May 16, 2003, 1:49 a.m. CST

by SimpsonsQuoteMan

you found raves empty and joyless because you are a nerd. hahahahahah moriaty cant dance. his name should be moria-CANTDANCE. hahaha pretty clever, eh?!! Moe, you lovable loser! you just made yourself 5 bucks!

May 16, 2003, 1:50 a.m. CST

by devanjedi

Since very few of the other reviews here seem to. I mean, I understand some of the points Harry makes in his review- but he actually says 'It's a good film!' And then goes on to bash it for not being what he wanted it to be! Even on Harry's interview at CNN, he says its a good film.. and then bashes it! Whats up with that?

May 16, 2003, 1:54 a.m. CST

by Jon E Cin

You should be able to compare Matrix to the other Trilogy's. Why not? Original Star Wars set the bar..so now every trilogy should be compared to it. LOTR is comparable...Matrix should be just as comparable but of course it fails and now everyone defends it by saying...it not suppose to be as good as those other great Trilogy's...bullshit! CUT THIS MOVIE BY 50 minutes and it will be good.

May 16, 2003, 1:55 a.m. CST

by Tall_Boy

you go girl! I mean, uh, dude.

May 16, 2003, 1:58 a.m. CST

by Oneiros_1

You're the first critic whom I feel "gets" Matrix Reloaded. Keep up the great work, and don't let anybody change you, not even Harry.

May 16, 2003, 2:03 a.m. CST

by ClancyWiggum

Totally agree with you about the online comics. And it's been so fucking long since they posted something new. Release the last ones online quickly and then get around to a TPB.

May 16, 2003, 2:05 a.m. CST

by Moriarity Report

My non Matrix video game playing, Animatrix watching, or online comic reading mind said to me that the Architect had just built the whole damn thing so he could live forever. I like the idea that in the end, our biggest enemy will always be ourselves. Man. This was by far the strongest scene of the film and was right up there with some of the best pseudo intellectual moments from Total Recall, Back to the Future and Minority Report. Yeah, it is refreshing to hear that kind of speech in a film. Unlike the God Awful Alice in Wonderland "down the rabbit hole" drug referencing of the first film. This is how you do it folks. But to all the Matrix fanboys out there who think Matrix invented science fiction...the film fails to deliver not because it doesn't presents great ideas (which it does) but because it doesn't always establish them like it should. I thought BTTF did a better job of laying things on the table for people who weren't sci fi, or computer geeks. Plus the ploy of having people buy the video games to get the whole story is cheap, but fuck it, it's one of the joys of geekdom. But still, dramatically and narratively you need to make it clear what a characters motivation is and this film was a little unclear about it in spots. And people aren't going to be confused because they're "stupid" and don't get it unlike the all knowing Matrix geeks, but rather because the movie just didn't establish the characters motivations like they should have. When you're making an important point and using computer jargon or any other pseudo science jargon, you really need to have your characters highlight the important parts. This was part of the problem with Neo's character. In Empire, you had Luke always going on and on asking why and you really felt his emotional struggle with his powers. Here there is none of that for Neo, even though he apparently is still learning what he can do and struggling with all the new revelations he's learned. That's why I got the impression at the end, the prophecy is apparently broken because Neo doesn't take the door to Zion but instead opts to save Trinity. Dramatically, this is what the God of the Matrix was saying to him. That human emotions will always get in the way of them making the right decisions. Dramatically, I don't know what the point of giving him a choice was if this wasn't what they were saying here. I got the part about them letting a number of free minds exist, and Neo being a catalyst for them and basically being a pawn for the machines. When you couple that in with everything that was said about cause and effect it makes sense I guess, since the whole thing runs on mathematical equations anyway. I really got the impression that the Architect was a real living person because otherwise what would be the point of that whole scene other than to give the audience a false sense of satisfaction that he'd found the God of the Matrix. I don't agree that he talked like the Agents did. He clearly talked about it was "he" who created the matrix along with his wife. He then goes on to deny that it's the Oracle, so it must be one of the other female characters we've seen. And this fits right in with what the movie is really about obviously, which is different planes of reality and the idea of higher powers. Our physical reality is all just a written genetic code, not different from the codes that create the Matrix. IN our reality perhaps, there have been Messiah's like Christ who have become self aware of the nature of reality and have been able to exploit it. This should be the real twist at the end, not that there is another Matrix created by computers, but created by some other type of reality. A whole other level of existence entirely.

May 16, 2003, 2:12 a.m. CST

by PurityOfEssence

May 16, 2003, 2:17 a.m. CST

by Banky the Hack

Me? I hated it. It was a movie that tried to be deep and then stepped all over its previously laid tenets. There's only one acceptable explanation (albeit that I can imagine) for the missteps that happened in this movie, and unless they sew up the ridiculous loose ends from this film in the next (I really honestly hope they do), I will never be able to enjoy the original the way I used to...if you wondering what I'm talking about ****SPOILERS**** ****SPOILERS**** ****SPOILERS**** ****SPOILERS**** ****SPOILERS**** ****SPOILERS**** My biggest complaint was the idea of choice in the film. Neo is presented with a choice, but both results are the same, and are obviously engineered to be so. The only path that should've been taken was that which was not offered...the only way for "choice" to truly be offered. Neo should've walked right up to the Architect and killed him. If choice can truly be excercised, it is the only thing Neo could've done that was not decided by the Architect (such as taking either door), reflected human decision, and would have a decided effect. With the Architect dies the Matrix. This decision would be moot, however, if the scenario I describe below is accurate, as the Architect would know what options The One would have in the next version of the Matrix. My only explanation for Neo's powers at the end, the existence of a Smith in the "real world" and the reason Neo picked the door the Architect obviously wanted him to choose (blatant reverse psychology), is if the "real world" is a catch-all second layer that is unknown to everyone but the Architect. The rogue programs, Neo, and maybe even the Oracle don't know that the "real world" is a second tier layer of security. Thus, the Architect makes a convincing fight on behalf of the machines, who barely lose, mankind celebrates thinking the battle is won, and they begin rebuilding, "repopulating" the "earth" not knowing they are in the second matrix. The Architect then builds another layer beneath that one, for the eventual uprising in response to some minor flaw that the new Matrix has, and the process begins anew, each awakening of the humans taking longer and longer to occur as fewer and fewer flaws are allowed into the fabric of the Matrix, until, some time well into eternity the Matrix is perfected and all is wonderously well for the machines, who begin to get paranoid that they are actually part of a larger matrix...and so forth. Okay, that's a bit much. But the Architect did say that this was the sixth (or was it six before and this was the seventh?) Matrix. Maybe there's already an eighth in place, to provide a place to allow the humans to win, thus pacifying the batteries. Regardless of what others think of the movie though, go and see it for yourself. Just beware if you love the original...the Brothers Wachowski have a lot of `splanin' to do if they're going to make a believer of me in the third act. Here's hoping I'm bitchin about nothing...and I probably am. Flame on!

May 16, 2003, 2:25 a.m. CST

by Jeff T

Has anyone noticed this, or perhaps it's already been pointed out. I pulled a Revolutions trailer off one of the binary movie newsgroups. It begins with Nyobi talking with one of her male crew members. He says, "What if they don't find us?" She says, "They will." "How do you know?" "I don't know, but I've got a feeling it's going to be one hell of a ride." Then we see a bunch of action seens common to both trailers I've seen. Explosions, kung fu, ships, sentinels, Neo and Smith punching each other in the rain. But this has the voiceover: "In less than 12 hours the machines will reach the dock walls." There's a scene of Smith doing a long, crazy laugh. Anyway, I went back and saw Reloaded today for the second time, and stayed for the revolutions trailer again. The one on the prints I saw had many similar scenes, but a few were missing, and the beginning and end were completely different. Anyone seen this more than once and caught multiple versions of the trailer?

May 16, 2003, 2:26 a.m. CST

by bebop_chick

It's good to see that some people can respect a work of art for its sheer philosophical perspective and rivetting nature, and not just the introspective holes that each fanboy had pre-conceived in his pigeon-holed mind four years ago when the thought of a sequel was hardly even prospective myth. Moriarty, as with your respectful review of my favorite movie of all time, Fight Club, your open-mindedness and intellectual receptiveness prevail - thank you for your honesty and for humoring a fangirl who couldn't be happier with what the brothers have honored us with (despite the inevitable imperfections). My only problem now is preventing myself from inflicting self destruction in hardly-bearable anticipation of the last god-damn installment.

May 16, 2003, 2:26 a.m. CST

by ZeroCorpse

This is one big MARKETING SCAM. You MUST see all the Animatrix to "get it" and you MUST play the game to "get the whole story" and you MUST see the next movie to get the (supposed) ending, and then you MUST subscribe to the online game to find out what happens next..! They're stringing you anime/rave/PVC whores along, and you're BUYING it at every turn. You talk about Lucas being greedy, but man- The Wachowskis are conning you all pretty well, too.

May 16, 2003, 2:29 a.m. CST

by ribbitking

Sorry guys I never come here but I had to put in my two cents...remember it's just two cents. Sorry guys, I really hated Reloaded, but this is not some sort of hatematrixlovextype of thing(yes I did love x2). I loved the original Matrix and everything I've seen so far in the Animatrix. I'm just really upset after seeing Reloaded last night.......and if any of you start that "you didn't understand it crap, well bring it on" SPOILERS AHEAD...if you can call them that Just a few gripes, representing many many gripes, which result in a really dissapointing time at the theater. 1. The "R" rating - Good question....why did it get an R when it seemed like there was barely any violence or much nudity in the movie. Hmmmm. Usually when a movie goes R, it goes really R, which I really like...none of that here. 2. Is it really impressive to see Trinity or someone beating up 'security gaurds'!!!!??? C'mon, a scrawny guy like myself could take down a security gaurd if I put my mind to it. Who else laughed when Morpheus said he would plot their attack based on the shift change of the security gaurd. C'mon. 3. Anyone else think some the casting/acting is absolutely terrible...I'm NOT talking about most of the leads, but some smaller supporting characters are terrible.....Kid, frenchguy, head of security for Zion,etc. Looked like UPN. 4. What about the countless 'unfreed' minds still hooked up to the matrix that NOBODY in the story seems to care about? 5. During the Highway chase I could picture the Wachowskis checking off a list of every single car chase cliche ever known, then using them badly(for the most part). Granted, in a sequence so large some things still surprised and thrilled me, but it was mostly a flatline. (Morpheus gets a chance to do something cool, then pulls a move directly out of the first movie) 5a. Anyone else expect Morpheus to rip the arm off of the Keymaker when he grabbed him from the motorcycle? Lots more, but I don't want to bash it. If people really really like it then I guess cool, but wow man was I letdown.

May 16, 2003, 2:30 a.m. CST

by imageburn13

but after swimming in all that shit that just went down, i can not. Despite some lag in a few scenes, everything else was really out of this world. good goddamn movie.

May 16, 2003, 2:34 a.m. CST

by ChinkyDaniels

I was sitting at my computer writing a big "get a clue" talk back to Harry when I decided to look again and saw your review. I just want to say, right on. I can't begin to say how pleased I am with this movie (albeit some admiration of mine comes from the film's ambition apart from it's achievement). Indeed this film achieved a shit fuck mutherfucker load of amazingness. This movie deepens what was established in the first movie without betraying the experience or exitiment of watching the first movie... and I am loath to even mention Star Wars, but I am just reminded how awkward and molested I feel when watching Return of the Jedi and Obi Wan starts talking about when he met Anakin and images of the Phantom Menace flash into my brain and..... (shudder)... anyway, it adds demension to the first installment without corrupting one's enjoyment of it. That's all I wanted to mention for now.... Anyway, Right On, Brotha Man. The Chink - Out

May 16, 2003, 2:34 a.m. CST

by Manaqua

I loved the film. I had a couple of beefs as did many, but this film is far and above the vast majority of crap out there. Like Mori said, the last half hour completely flips the script and makes you rethink everything. I'm looking forward to seeing this again ASAP.

May 16, 2003, 2:43 a.m. CST

by ChinkyDaniels

to anyone bothered by how many people don't like this movie, just remember there is a whole bunch who don't like the first one.......... there is no limit to idiocy. Over and Out, The Chink P.S. I was talking about the matrix adding depth to the first installment in my last talk back, not the phantom menace adding depth to the installment of start wars.... star wars.... (shudder with disgust)

May 16, 2003, 2:45 a.m. CST

by EL Duderino

Listen closely! Alright, just before the close of the scene, after Neo has broken free from that pile of agents, he is carrying one of the agents, alright? When he throws that one agent at the other thirty... BOWLING PINS BEING KNOCKED DOWN!! I can't believe nobody else hasn't mentioned this cool little sound effect thrown in. So, whenever you do see Reloaded again (and lets face it, the film will become a classic over time and you will see it again, whether tomorrow or five years from now), look for this particular moment!

May 16, 2003, 2:47 a.m. CST

by Tarl_Cabot

Great Job. I'm happy as a fan of The Matrix to get a great sequel. I'm used to being dissapointed. I was not today.I think this film will grow on naysayers with more viewings and after Revolutions. That title has me curious!

May 16, 2003, 2:47 a.m. CST

by FEENXFIRE

http://adam23.freeyellow.com/ Go to the link I posted for what may be the clearest explaination for the basic plot thread of the Matrix Trilogy through a form of Christian Gnosticism, the trilogy's favorite serious reference. The similarities are astounding, at least at this hour of the night as it reads against the admittedly informal purple backround. Here're some selections, I think you can guess what the first one refers to: "The Doctrine of the Holy Grail states that there was once a God, existing alone before creation. This God was all powerful, yet He existed in loneliness. He soon tired of this existence and decided to create a mate. He was made up of all the forces of Order and Chaos, and to create a mate, split himself in two. His creation was a lovely Goddess, and He called Her Yse (pron. Issa). Thus He became the God of Order and She the Goddess of Chaos, or in simpler terms logic and emotion. She became overly emotional with Her newfound existence and felt immediate love for the God. He then kissed Her and Her response was the first response of love between a male and female in the Universe. It became known as the Chosen Response." And here's one about Mr. Smith and Neo's relationship: " The Sacred Father consulted all His children in this decision. Two of his sons were made consultants during the council, as they disagreed with one another. Michael was in agreement with the Sacred Father while Adamas rebelled against the decision. The Sacred Father became torn, as His sons opposed each other. But He knew it was for the best that he create the Terrestrial Realm where all could be recreated imperfect, mortal and finite. The Sacred Father allowed His children to choose sides. There were those who followed Michael, who knew that this decision was good for all. The other children did not wish to leave their perfect world and they sided with Adamas, who is also called Lucifer. He told both sides that He would choose Neutral Angels, and send them to the Terrestrial Realm with the gift of the Holy Grail. If those who were on the side of Michael would Quest for the Grail as well as guard and protect it the pattern of the Divine Plan would work out well to the advantage of all, and even the physical, mortal, finite life would be good. If those who sided with Adamas (Lucifer) hid the Grail from those who would Quest for it, life in the Terrestrial Realm, would be short and hard with many difficulties, and would end tragically, yet all would return to the Celestial Realm (without the knowledge of Balance) to Perfection. And the cycle would have to repeat itself again." Uh, yeah. Is this a hoax on the part of the webmaster or some prosylitizing on the part of the Wachowskis? Heh, maybe not THAT, but it seems their melting pot of cultural/religious references has one BIG reference it refers to, and it ain't the Wolfman.

May 16, 2003, 2:48 a.m. CST

by prajadhipok

The Vista is a good Theatre but CMON!!!! THE MANN FUCKING VILLAGE Westwood is where you should have seen this film in glorious quality! The THX alone is reason enough to love the sound MR has produced... the film is great, it is waaaay smarter than most films out there anyway. I am waiting for Charlie's Angels 3 when they rip off the bullet-time again, but fuck me if I see part 2 even, screw those whores.

May 16, 2003, 2:56 a.m. CST

by EL Duderino

But aside from that... I love the Matrix Reloaded, I feel sorry for all of those who felt let down by it (come on guys, don't take the film soooo seriously, you saw those shaw bros. zooms, you should have known as soon as vampires and werewolves entered the equation to just RELAX and HAVE FUN), and I'll definately see it again, as I've only seen it twice now. Harry Knowles, I'm sorry, is trying to see a completely different film. He wants to see a film that focuses on freeing the others from the matrix (this is touched upon, as the line "more have been freed in six months than there have been in the last six years"), which wouldn't work because then way too many fucking characters would have to be established and enter into the tightly knit equation. The film is FUN dude! Just enjoy the special effects, which completely destroy "the bar" and, yes, will keep me coming back so I can marvel at the Burly Brawl and highway sequences again and again. Harry, dude, I have a feeling that your opinion will change eventually on this. If you can show mercy to films like Detroit 9000 and some of Quentin's other favorites, you can surely find something to LOVE in Reloaded.

May 16, 2003, 2:57 a.m. CST

by Moriarity Report

Spoiler duh! Okay, so the Architect wanted to give the illusion of control to the humans so they'd follow this rogue program (Neo) because he has superpowers so they automatically deify him, ofcourse. So the Architect really isn't giving Neo a choice at the end with the two doors because he knows what choice he's going to make already. Frankly though, I originally interpreted the whole scene as being a bluff by the Architect, and still do to a degree. It sounded too perfect even though these are computers. It will all probably boil down to the fact that humans aren't completly predictable in the end and the One will wind up beating the odds in the end. I mean, it's a Hollywood movie after all. But I'd like to see the twists keep coming. These movies never follow through in the end. They set you up and always let you down in the end. BTTF III was satisfying dramatically but it didn't one up Part II as far as the level of paradoxes and all the implications from them. The final twist of the film was lame as shit since it was just the obvious narrative progression of the story of the person Smith "hacked" into.

May 16, 2003, 3 a.m. CST

by Tarl_Cabot

I had no business expecting better. There was no classic trilogy preceding it, nor was there novels that it was adapting. I loved the movie. My only complaint was the loss of TANK. Revolutions and ROTK this year. Woohoo!

May 16, 2003, 3:04 a.m. CST

by CranialLeak

But, no, seriously. *SPOILERS*. OK, Persephone explains that she has a silver bullet in her gun, and then shoots the "werewolf" in the head. The other werewolf runs away as he is told. Later on, the chickenshit werewolf returns with the other thugs to fight Neo. Maybe my memory is fleeting, but how in the hell did Neo kill him? I don't remember him shooting any silver bullets back at the dudes? Other than that, the beginning was too slow, despite what Moriarty believes (rave scene included). However, after that, I think the movie delivered on multiple levels. I was completely engrossed by the 100 Smith fight, the car chase, the philosophy speeches, etc. I'd give it an overall thumbs up, a 3.75 out of 4 rating, a smiley face over a frown. It was worth the money, and don't let anyone tell you different. Moriarty was right in the sense that they pushed the envelope so that future movies have higher standards to make things more perfect. Watch out, cause 20 years from now, you are probably going to enjoy the first fully realized CGI action sequence, and you probably won't even notice.

May 16, 2003, 3:05 a.m. CST

by Silver Shamrock

May 16, 2003, 3:06 a.m. CST

by SoupinmyFly

This is why Harry should never be allowed to make a movie. Ever. Werewolves? Next thing he'll want is a mummy cameo with a Vincent Price voice-over.

May 16, 2003, 3:07 a.m. CST

by Daenerys

...Moriarty got it right. I personally thought the car chase was too long. I started to get bored and think the exit sign was more interesting at points, but it got my attention when it mattered. and I can't wait for movie three, so I can finally figure out what the fuck just happened at the end of movie two. goddamn!

May 16, 2003, 3:22 a.m. CST

by Amy Chasing

May 16, 2003, 3:23 a.m. CST

by RingwraithJim

Hmm...don't know what was wrong with Harry, but Moriarty seems to have been the one to actually watch The Matrix Reloaded. Harry seems to have been wanting to make and watch his own vision of The Matrix instead of letting the Wachowski boys do their own thing.

May 16, 2003, 3:26 a.m. CST

by Dlhstar

I liked M:Rel, but not as much as the first. I think part of my problem is as follows: FIRST-The fight scenes, for the most part, are so filled with action that you can't keep up. What should be impressive comes across as just blurry. SECOND-The first film had this gradual progression of discovery, while this one seemed to just be a series of, "Ok, I'm laying all the cards out on the table. Keep up, because I'll only repeat myself 3 times..." THIRD-The lack of intimacy. Compare the scene with the Oracle from the first film to this one, the scene of between Neo and Trinity from near the end of both films, even the hand-to-hand combat of each film... There was a closeness in the first that just didn't feel there in the second, a living vibe that seemed missing. Everything felt alienated or drowned in the scenery. In the end, did I like it? Yes, but I still think about 10 minutes of film could have been cut (I was sitting at the back of the theatre, and 4 people left in the first 40 minutes during various stages of Zion). Again, this goes back to the intimacy issue: If less emphasis had been placed on the wild abandon of Zion and more on developing Neo and Trinity's relationship with each other and the people of Zion, it might allow us to feel how important it is. Oh, a fourth problem: The film score. The Big Brawl was 'fun', but not awesome. A lot of good scenes in the film could have been better if the score had been harder to really evoke some power from the scenes. Additionally, I would have liked to have heard some harsh sound effects during the fights to really get the point across as to how much power was being put out when each punch and kick made contact. All in all, I think that is what is summing up most people's opinions of the film: Good, not great. Imaginative, but not innovative. Action-packed but not breath-taking. Fun, but not thrilling. Even if you only moderately enjoyed it, you can't wait to see the tail-end in 6 months.

May 16, 2003, 3:30 a.m. CST

by Tarl_Cabot

It was a bad movie. Matrix Reloaded is a good movie. I can't wait for Part 3...Mission accomplished Watchoski bros! Good Show!

May 16, 2003, 3:36 a.m. CST

by Truman_Burbank

Maybe I will stick around the site, after all. Then again... http://www.cnn.com/2003/SHOWBIZ/Movies/05/15/knowles.cnna/index.html. Dammit. And Mori, I disagree with your pantheon of trilogies and sequels. The Matrix trilogy is so much smarter than any of those you mentioned, it's almost pointless to commpare them. Matrix is the new Holy Trilogy. Suck a dick, Senor Lucas.

May 16, 2003, 3:39 a.m. CST

by NoOpinion

Amen to that. I guess a lot of us have contributed to it to some extent. But when you actually think about it it's so fucking childish. It's like when you're a kid and you argue with your friend about which is better Nintendo or Sega. Enjoyed the review Moriarty.

May 16, 2003, 3:46 a.m. CST

by THEWANKER

"Fans would have been happy with more bullets, more kung-fu, and big crazy explosions." Uh, that's all Reloaded was, save the pseudo-philosophical blabbering that means nothing and only covers up plot discrepancies and condescends the viewer. I forgave this in The Matrix, because it was more sparse, and sounds cooler with Fishburne's delivery, but Reloaded usesit as a huge crutch to support a weak, risk-averse dissapointment. Anyone who says the rave scene is crucial has ulterior motives for hailing this letdown. Okay, so we want to see them celebrate - great, give us a 10 second shot of it. Bam, point made. Mori "Patriot is better than Braveheart" arity gets way too much reverance around here. Get your fucking lips off his dick.

May 16, 2003, 4:03 a.m. CST

by Mad Skills

You know what, I agree with most of what Moriarty said about the ambition of this story and the vision for these movies. But the fact is, the original movie just had more appeal and was a better-told story. All I need to do is look in the majority of faces that leave that movie theater, bewildered, disenchanted, and often feeling ripped off for not getting a complete, self-contained story like the first movie. Could such a story have been created for this one? I don't know, but I sure as hell can say that the new characters are either crap or underdeveloped, including Commander Locke, Link, Zee, Niobe, and whoever the hell that kid at the beginning is. Can you honestly tell me that neo's first fight or the fight with Seraph (the Oracle's guardian) even belongs in this film? Someone plz tell me what plot or characterization function these scenes served. Harry put it in a good way, in that the story has to "make room" for the action. And Moriarty, that's great the you saw so much more in the Zion orgy. There's at least twice as much meaning in any chapter about the Fremen in Dune, of which this was COMPLETELY derivative, as Moriarty already agrees. Even if you like this scene Moriarty, or anybody else, there's no way in hell it should have gone on this long. Ppl have fallen asleep during the first hour of this movie!!!

May 16, 2003, 4:07 a.m. CST

by gradam01

I thought the movie was pretty good, but not as good as the first. The first one blew my mind, this one made me think more the first time I saw it. The second time I saw it it was way better. I just had a hell of a time making out what the Architect was talking about. Second time it was way clearer. As for the best trilogy, I agree that there is no need to even try to compare. For me I am looking forward to the Return of the King more that Revolutions, but I will see both multiple times in the theater.

May 16, 2003, 4:10 a.m. CST

by HalHartleysBalls

WAMPA 1: First! BLADEFUNNER: First! DELLAMORTE: First! DELLAMORE: Plant! MATRIX GUY: M:R will rock! SW and LOTR suck! LOTR GUY: LOTR will rock! SW and M:R suck! SW GUY: SW will rock! M:R and LOTR suck! SCIFITEEN: First! FETTACTIC: Whaaaaa! Whaaaa! EVERYBODY ELSE: All Your Base has a beer and cheats on Are Belong to Us with a bomb in his ribcage while raping my childhood and the sexyist tomboy beanpole on the planet because real dragons are intelligent and talk. WAMPA2: First! SOMEBITCHYDUDE: The CGI looks so fake, even though I will never see a movie that makes me say, "Damn, where did they find Dinosaurs, and how did they get them to behave for a movie? I thought they were all extinct, but I guess I am wrong! Just look at them up on the screen there. WAMPA3: First!

May 16, 2003, 4:16 a.m. CST

by onetrueking

Thank you, Moriarity. Once again, me and you are right on target with out thoughts on a film. It is amazing to me how you seem to crack open my skull and then clearly articulate that which I cannot (not that that is your purpose.) I just saw the movie earlier tonight and I am blown away by everything. Other than the Kung-Fu getting a little out of hand, I realized that at the end of the "not-rave" scene, when I wasn't embarassed, when I 'got it', when I simply submitted to the idea that what I imagined is not 1/100th of what the Wachowsky brother's have imagined for their trilogy.... it was an endless joy to watch a film of such idiotic ambition. To all of those who have leveled negative reviews against the Matrix: Reloaded... thank you. You let me go in confused and nervous and ready for anything.

May 16, 2003, 4:26 a.m. CST

by johan22

Saw this flick yesterday and i got the same feeling i got when i walked out the first one.... wtf happened....head spinning and thoughts running through my mind like bullet time...ehhrrmmm Im amazed they pulled this one off, the meating with the architect was mind blowing.... I saw The animatrix a week ago and i already then figured that this is so much more beyond the first installment of the matrix... its bigger wider and maybe to big to understand for people that enjoy "passanger 56" or air force one over "thinking movies" this is truly a thinking movie that i can compare to "S.Kubrik" movies.... needs to be seen more than twice... I dont understand the argument that NEO should be like a GOD in the matrix.... when he faces powers that are alot stronger than an agent... what if he could destroy all and change all things in the matrix ......would the movie be any better ?? no alot worse... of course he should face opponents with powers almost equal to NEO....it shows that he is "only human " after all.... I never got the feeling in the end of the first matrix that NEO could be GOD only that he could be better than the agents... its a world based on rules that agents has to fallow but not neo has to fallow ..... like superman on earth is NEO superman in the matrix... but is Superman on earth invincible ? No.... would the superman movies be any exciting then ? NO and that argument with warewolf and vampires fighting neo ...hmmmm....come on that would be terrible... imbaressing....rediculous... This movie is exactly how i wanted it ! Greatings from Stockholm..... ( sorry for the bad english ;-) )

May 16, 2003, 4:31 a.m. CST

by Snarky

Indeed, Moriarty has set himself apart from the other children at AICN with a pretense for film. Although I don't care about the personal details of Moriarty's day, especially his industry related efforts. With that said, I'm glad someone on this site can finally see through all the irrelevant minutiae of Reloaded, and interpreted the film from a balanced, critical perspective. Clearly, Moriarty is the most mature individual in a sea of repressed, infantile losers. However, that's not saying much. After reading Harry's review I became even more convinced of his need for some serious psycho-therapy. His obesity is testament to the web of issues he's got going on in that adled brain. Anyway, the Matrix films aren't for the uneducated, the pseudo-intellectuals, or the posers. These are films for adults not concerned with putting themselves above filmmakers by hurling generalized "creative" ideas back at the screen when they know deep in their hearts they have neither the will nor the talent to undertake such an effort themselves. These films are intended for those who have actually read Descartes, Spinoza, Hume, and Kant, or at least have the intellectual curiosity to pursue these philosophical thinkers on their own. Reloaded is an excellent film. It is well paced, well conceived, and well executed in every aspect of the craft. And I enjoyed it even more the second time I saw it.

May 16, 2003, 4:33 a.m. CST

by sparticusmaximus

One of your best. Captured the glorius feeling I felt by the end of the film. It's going to be a fun 6 months.

May 16, 2003, 4:43 a.m. CST

by Shanks 'R' Us

Got nothing else to say except for what's in the subject. This is gonna be a movie that'll split the masses for sure.

May 16, 2003, 4:46 a.m. CST

by earthworm

Look people, this has been mentioned before, but for Christs sake can we stop calling this "the burly brawl." For one thing, it makes no sense, neither of them are particularly burly. For another thing, IT SOUNDS REALLY FUCKING GAY, both kinds of gay, the stupid kind AND the cock smoking kind.

May 16, 2003, 4:51 a.m. CST

by godie

I was beginning to wonder why I ever visit this site, why I bother to read the ridiculous, inane, nitpicking, reviews posted by that moron Harry and the constant negativity people have been responding to the movie with and the unreasonable expectations that people have for this movie. Thank you Moriarty for being the one to post a well thought out, balanced, intelligent review. All these people going to see this movie walk in expecting to see what they believe should be on screen; thats why they will always be disappointed. I walked into the theater tonite with my head all a mess as well, because I had heard such mixed reactions and so much negativity, and really nothing about the story. I walked out loving it, flaws and all, I thought it was fantastic. All you "fans" need to take a pill and appreciate the movie for what it is, on its own merits.

May 16, 2003, 4:56 a.m. CST

by AliceInWonderlnd

You appear to have reviewed the Matrix movie that I actually wanted to see. I hope we agree on it in the end. And on a side note, why the fuck do I have to wait another week to see it in the UK? Anyway, "The Matrix" rocks. Over and out.

May 16, 2003, 4:59 a.m. CST

by SlamHound

Moriarty, Your right on the money with your remarks about Reloaded, I just got back from seeing it, now I had mixed feelings after reading all the reviews Good & Bad, but I really liked Reloaded, sure it is not perfect (what is?) it is totally unrealistic of what alot of people are expecting out of this movie, I can't help but see so many "attention span deficit disorder" afflicted, going on & on about how long some parts of Reloaded are i.e. Harry for one. on one level this has got to be the best action movie ever,on another it has you Questioning the meaning of reality,Religion & the meaning of what it is to be human, just go see this movie, it may not be Great, but it is damn good! And from a more emotional point of view, Harry needs to get off his Fat Ass & do a bit of living in the real world, then he might Appreciate a bit more what he is seeing on the big screen.

May 16, 2003, 4:59 a.m. CST

by workshed

and, frankly, I tend to agree with you on most flicks. I suspect that the majority of other 'reviewers' have gone into 'Reloaded' without the experience of 'The Animatrix' and here is where the possible danger lies. UNLESS YOU HAVE SEEN 'SECOND RENAISSANCE' DON'T WATCH 'RELOADED' JUST YET. SEE 'ANIMATRIX' FIRST - YOU WON'T REGRET IT!!!

May 16, 2003, 5:05 a.m. CST

by Darth Siskel III

Thanks for the level headed review. Can't wait to hear your analysis of the Architect's offer to Neo, and Neo's use of powers in the end.

May 16, 2003, 5:25 a.m. CST

by joeblowe

I don't know what Harry's problem with the movie is, but after seeing it I realize that almost none of his points are valid. Can't change the rules of the Matrix? Neo did. Agent Smith saw him die and come back to life, and realized taht he didn't have to die either. The only pointless and problematic fight scene was the one with the 100 Agent Smiths. I don't get why Neo couldn't hit them as hard with his fists as he could with the metal bar, couldn't he realize that he could hit them with his fists without any limit? The only other problem I agreed on with Harry was that there was no blood. Neo is whacking away at people with swords and katanas, and they aren't even scratched or bleeding or anything. And he stuck a katana's in a girl's shield when it could have nailed her head to the wall. The fight atop the semi was good, but more of a Wind factor (blowing their clothes) would have been interesting. All in all, this is a great movie.. And who knows why Harry doesn't like it. It was thrilling, the fight scenes were great.

May 16, 2003, 5:25 a.m. CST

by Rcamacho2278

how hard was that ?? it made total sense, you cant argue with what he said, and if you didnt like the movie then stay the fuck away from revolutions so we dont hear you campy bitching about monsters and lighting.

May 16, 2003, 5:26 a.m. CST

by Saint-Germain

Per Earthworm's uninformed comments, The Burly Brawl comes from the script written by Barton Fink, The Burly Man. Watch Fink before making any more silly comments, and you might understand something about the creative process that Gaeta and his crew went through.

May 16, 2003, 5:27 a.m. CST

by DouglasAH

It's good to see there's one reviewer who doesn't bitch for the sake of bitching. Insightful comments.

May 16, 2003, 5:29 a.m. CST

by The gatekeeper

Moriarty, I agree with your review almost 100 percent. I felt exactly the same way and loved Matrix Reloaded. I did catch Harry and Quint's reviews and have to disagree with a lot of what was said. With all the talk of CG looking fake in the film...well...hello...these scenes take place in a computer for crying out loud! They take place in THE MATRIX. I think we can forgive a little imperfection in the FX considering where these fight scenes take place! Can't wait for the next one! Peace.

May 16, 2003, 5:32 a.m. CST

by quartermain5

Moriarty thnx for being a critic who actualy went to see this with no sway of what this film should be like and just taking in it in as it is and good job for giving a review that dosent shout that its the greatest film of all time or that its the suckiest film of all time but just analyzes what the film is and dose which is what every critic should be doing instead of the crap that they give us and call them reviews "ahem" thats a nod to you Harry.

May 16, 2003, 5:36 a.m. CST

by omeuris

It plays like a fake ass Max Payne, except max payne was entertaining. This Matrix game is one of the lamest games I've ever played, the graphics suck, the camera sucks, the controls suck,the aiming super sucks, the bullet time is so poorly done it's sad and the kung fu fighting is super dupe upon the lame mission. Anyone out there that's listening, save your cash.

May 16, 2003, 5:38 a.m. CST

by Heleno

It felt like a fairer review, as if you went in with hope not hype and were therefore pleased not disappointed.

May 16, 2003, 5:46 a.m. CST

by omeuris

fer Chrissakes, that's the only modern trilogy thats not gonna seem super cheesy in 10 years. all that garbage castro street techno music in the matrix might seem cool now but it dates the fuck out of it, just like those fucking lame ass sportscasters in the bootsy ass pod racing scene of that other garbage ass movie.

May 16, 2003, 5:50 a.m. CST

by Stokowski

Man, Mori! These people are actually thanking you for giving a positive review for this inferior Matrix sequel. You have actually made them feel better about themselves! Don't they all know that you're a money-grabbing hollywood whore that can't be trusted and carefully does not want to step on certain toes in the industry(hence of late, your quite vapid reviews)?!?! As much as Harry loves his 'presents', this is still his site, and he IS king. Where would you be without the guy? Exactly! Now fend off those talback-cunts who talk shit about him!(as a friend would/as someone that owes him would) Now that's a good Mori. By the way, that CHUD site is like a digital rimjob from Jake Busey. I mean, HOW big can a Matrix/Equilibrium whore be? Without Aicn they would be less then zero(like some of James Spaders straigt to vid flicks). And most of them can't even spell 'Bellucci' right! ps: Those who get free DVD's (most of which, they don't ever review at all) MUST DIE!!! I would do anything for a dvd copy of HARD CASH starring my main dudes: Slater und Kilmer! Now I'm gonna party like Sir Shake A Lot himself; MICHAEL FUCKING J FOX = MINIATURE GOD !!!!

May 16, 2003, 6:14 a.m. CST

by earthworm

Thanks for the lesson. That reference went straight over my head. And I'm a geek. Anyway I wasn't actually aware that it was necessary to watch Barton Fink before commenting on Reloaded. Perhaps "Gaeta and his crew" could produce a pamphlet so uninformed people like myself could aspire to understand the creative process. Perhaps you could produce one yourself, and share the empathy you obviously have with them. Jackass.

May 16, 2003, 6:31 a.m. CST

by Rcamacho2278

we are not happy and thanking moriety for a positive review, we are thanking him for having a logical and decent review.If you read Quints and Harrys Review it really does feel like they had a mindset of what the matrix reloaded should have been and were disappointed because it was not what their imagination had crafted up. They didnt go in there and ready to accept what the movie had to offer, they went in there expecting their own version of the matrix and what would have been cool. It goes beyond just being a critic, these are critics with grudges on their shoulders. to complain about lighting, or monsters ,or whatever, is just silly. morietys review is clear, its not the best movie, but its clearly not the dreary drag that others have taken it out to be. and if your not gonna like the movie , dont like it because of valid reasons, not because of childish immature ones.

May 16, 2003, 6:54 a.m. CST

by devanjedi

The Wachowski's/production people themselves refer to that scene as the 'Burly Brawl'. I remember reading it at a few interviews and check out the soundtrack listing: http://www.amazon.com/exec/obidos/tg/detail/-/B00008W2OO/qid=1053082416/sr=1-1/ref=sr_1_1/103-8952067-9549455?v=glance&s=music Track 6 on Disc 2. Thats where I read the phrase first.

May 16, 2003, 6:56 a.m. CST

by Red Raider

The first intelligent, fair review of Matrix Reloaded at this website. You really need to establish your own movie news site! I guarantee you the fanboys will be linking to it...

May 16, 2003, 7:12 a.m. CST

by justinhardman

I have never "talked back" on AICN before but I feel all this talk about the Matrix warrents it. Leaving aside all comparisians to material that might have infulanced the soon to be trilogy, and other Hollywood franchcises and the first move lets examine the film for what it: a piece of pretentious over produced shit. After seeing the movie I have to agree with Harrys review. I feel that the move attempts to outdo the movie in terms of spectacle (which it does well in the redeeming car chase scene) but in general I was yawning during the fight scenes. I think perhaps because there really aren

May 16, 2003, 7:19 a.m. CST

by devanjedi

to say that, all Agents of the evil machine are white; that the teacher of the Christ-like figure is black; that the major population of Zion is non-white; that the.. ummm.. it doesn't seem to work, does it? Also, since you didn't like the action because the outcome was predictable- how predictable was the outcome when Neo fought Morpheus in the construct in the first Matrix movie? Totally predictable- yet, totally cool! In fact, most every major hollywood motion picture has the good hero prevail; we know that, yet we enjoy his trials.

May 16, 2003, 7:23 a.m. CST

by Rcamacho2278

welcome to the real world.HAHAHAAHA get it??? its not prejudice, its based on somewhat fact, if it wasnt then why are white people still called a majority and us minorities? the fact that its classified like that shows that , well , wake the fuck up kid it IS the real world in Zion.

May 16, 2003, 7:39 a.m. CST

by earthworm

...so now I know. But I still stand by my earlier comments. I don't get to see this for another week as well, so I'm stuck in pointless nomenclature debates like this as well. Sigh.

May 16, 2003, 7:52 a.m. CST

by tbransonlives

This my theory on the ending. I posted this at another messageboard and I'm pretty sure it's original for the most part. Anyway here it is..... Now I'm not totally sure if the Architect said "The One" was an actually mathematical anomaly or if there was an mathematical anomaly in it's coding, but I'll go with the anomaly being in his coding. Ok, so at some point (I think before the 100 agent smith fight) Smith tries to rationalize how he changed and how he is connected to Neo by saying something about Neo's code joining his. So let's say the part of Neo's coding that joined Smith's was that mathematical anomaly known as Pi. Pi being an seemingly endless number(possibly explaining Smith's ability to replicate himself) with no pattern(which would open up a world of choice for Smith.) Now with Smith entering the Real World via a human host the mathematical anomaly that makes Neo the one has also transcended(Pi is defined as a transcendental number) into the real word.With Neo being connected to Smith(now in the real world) who is also presumably connected to the machines we have a reason for Neo being able to use his powers in the real world. So bascially the mathematical anomaly in his code that only existed in The Matrix in Neo was passed onto Smith who in turn went into the real world therefore making Neo's power transcend The Matrix.

May 16, 2003, 8:01 a.m. CST

by Coercix

And I suppose the idea of Agent Smith duplicating himself came BEFORE the idea of fighting 100 Agent Smiths? The Wachowski's have always thought up action first, then a story later to support it. And on several occassions: new software, leads to vision of "wouldnt' it be cool if" leading finally to the "Philosophy" to support it. Does anyone actually believe the first plot idea was to have a world inside a world? Bullshit, it was to have people flying around utilizing the new bullet time effect, then later they decided all those cool kicks might need a plot explanation. Anyone who says that its ok for the action in Reloaded to suck becuase its a Philosophical premise is just making excuses for a franchise they sadly feel devoted too. I like both films, but let's not make them out to be the Third Testament.

May 16, 2003, 8:07 a.m. CST

by ThingsThatTimDog

The film was good but not great. Cut out that incredible stupid dance/rave/orgy that went on for entirely too long and it would be great.*****Mori is the only reviewer worth listening to on this site. Why the hell other people are reviewing this movie based upon what the wanted is beyond me. I think most of the reviewers are too obtuse to understand what is going on in the film and lash out in an attempt to defend their own stupidity.

May 16, 2003, 8:10 a.m. CST

by Damer1

Well, we must be in the Matrix. I almost always agree with Mori and always disagree with Harry but in this case I have to say that Harry was right. I saw the movie at Big Newport(if you are in Southern California you know what I'm referring to) last night. I was interested but felt kind of like I did when Lucas brought Midicholorians to SW.

May 16, 2003, 8:14 a.m. CST

by joeblowe

After watching the trailer for the 3rd movie, this is what I think will happen at least in some form. Agent Smith has indeed gotten Neo's coding, but only the original has that coding... He can replicate, but none of the others have the power that he does. This is why we see the scene of 100 agent smiths standing and watching the original agent smith and Neo fighting. They both have the same powers, so it's basically the one vs the one. I don't think you're right about Neo getting powers because Agent Smith came into the real world, because Smith was there from the start (and probably before then) and Neo didn't show any signs of sensing robots or anything.

May 16, 2003, 8:19 a.m. CST

by XTheCrovvX

This is pretty much the most balanced, intelligent, and coherent review I've read, period....but I still can't take the piss with you on the Zion rave/orgy/bacchanal/whatever.... as I've said in previous TBs...I GET the scene.... the point to this....and yes, Neo and Trinity having sex, in principle, is not only logical, but necessary....but, the way it's done, I just...dont...like. The music, the editing, and the visuals chosen make what should be heated, passionate, and bound with a primal sort of rhythm just plain out cheap....but thats my primary gripe, the one that hurts the flick....but, I believe Mori hit the nail on this one....particularly about the franchise wars, which I've never been privy to from the get-go....just enjoy them all and shut up....and right now, The Matrix has us all. Revolution(s) is my name....

May 16, 2003, 8:23 a.m. CST

by Fart_Master_Flex

Reading a Moriarty review is a great experience. He doesn't dwell on dumb things like if his dad fell asleep and farted during the movie. He gets in there and explains things in an intelligent manner. Even when I disagree with him, I still think he presents himself in a way that cannot be dissmissed. UNlike Harry that often comes across as a bloated idiot. I loved this flick. It is summer time fun. Great CGI and explosions. It ain't Oscar worthy, but who gives a flying fuck?! Look outside, its summer time fuckos!! Moriarty is the king. My Balls your chin.

May 16, 2003, 8:42 a.m. CST

by turk128

Great action flic, I shouldn't expect more than that. Really loved the philisophy they introduced, reminded me alot of the Dreamland Chronicles trilogy by William Mark Simmons **** Damn, Banky the Hack, that's a great mind-fuck scenerio you set up there. That'll be a great ending and tie up all the loose ends IF they did it that way.

May 16, 2003, 9:21 a.m. CST

by oneragga

A few things. My full immersion ito and enjoyment of this movie was tempered by one thing....I read TOOO MANY SPOILER FILLED FUCKING REVIEWS!!!! ENTIRELY my own damn fault. If I hadn't, my expectations would not have benn sullied by the fact that I knew what was coming, but I just hadn't SEEN it yet w/ my own 2 eyes. Evn so, even though I was seeing a 2 & 1/2 hour long film at 8:30 pm after a 10 hour day at the office on 5 hours sleep, I was mesmerized by this excellent continuation and expansion of a story. It's not a reshash, it's not a sequel, in the generic, more-of-the-same sense of the word. I bought it all. I did think of BLade II during the Burly Brawl, my least favorite of all the action sequences. Not because of the CGI, but because it cold've been trimmed a bit. BUT, I did get Neo's realization, as Smith multipled, that as good as he is, 100 ass kickers close to his level of expertise is an issue, and it's time to cut the fuck outta Dodge. He IS still human; if he was not slightly driven by ego during the fight, he would've hauled arse from jump. But instead, he figured fuck the bullshit, I'm the One. Kicked his ass once; I got this. Only Human. Which I think was the point of the Architect's diatribe at the end. I'm back in line for a matinee Saturday, alone this time, so as not to be distracted by my girlfriend digging her nails into the back of my hand,as she did several times throughout the film. I love how she immesres herself into all films once the lights drop. And the money shot in the freeway scene? In a sequence that had my 33 year old ass giggling like Marty Feldman in Young Frankenstein, myself, her and the audience damn near gave it a standing ovation. The fight scenes don't hit you the way they did in "99. How could they? We've seen so much Jet li since then, Donnie Yen in Iron Monkey, Crouching Tiger.....It's like waatching the 25 Aniiversary Motwon Special live in '83, then 20 years later. The moonwalk couldn't possibly hope to impress ANYONE, and hasn't since the late 80's. But sometimes when you watch it again, you remember how cool it was to see it for the first time...then you move on. At least the film tried to expand upon what drew us into the first film initially. And they took it up several notches. Why fight one, when you can fight 3? or 5? or 100? And if you're fighting 1, why fight soley on solid ground? Why not over table & benches? Why not on top of a truck? And what sucked about that greenscreen? Looked good to me. I bought it. I bought the whole fucking thing. I'm 2 for 2 with ass kicking films this Summer. Go Bryan SInger. Go the W Brothers. And from what I saw of their new trailers, Michal Bay wil redeem himself by going back to what he knows best. John Singleton will make everyone rush out to AEM, K&N, and forget Vin Diesel was in picture # 1. Both films will piss me off this summer, for the rash of tourists who'll be clogging up South Beach traffic by late summer, when this flicks have hit. And then, there's a little thing called T3. And the dawning realization that a $200 million film may have done the impossible; snuck under the radar while Reloaded and X2 took the hype, and just might blow us the fuck away. What a Summer this'll be.

May 16, 2003, 9:37 a.m. CST

by Squeevil

After watching Reloaded, I think I've figured out my problem with the flick and the series as a whole...there's no emotional connection with the characters. I could give a flying fuck about what happens to Neo, Trinity or Morpheus. You know Neo's gonna kick everybody's ass, and even if he did lose, would we really miss him? He's so damn bland, just like everybody in this movie. No smiling, frowning, no nothin'...(except maybe Link on occasion)...Just sit around and say your lines in the most monotone straight-speak possible. Ugh! Show some damn emotion! Anybody?

May 16, 2003, 9:45 a.m. CST

by Minos

Awesome review Moriarty, I believe you actually gave the movie a chance, and allowed it to try and show you what it was truly saying, not just what you wanted to think from the first movie

May 16, 2003, 9:47 a.m. CST

by Nice Marmot

It doesn't matter what was done with this sequel, you would have loved it anyway. YOU LOVED IT BEFORE YOU SAW IT PEOPLE!!! Take the hit & recognize the faults!!! They so raised the bar w/ the 1st one & it wasn't raised a bit higher in the second. I'm speaking of story, pacing, & character development, not the action; the action was the only saving grace. I can only hope that w/ the combination of 2 & 3 that I will finally feel like I got a worthy sequel to the 1st. It shouldn't take around 5 hours to watch one satisfactory sequel.

May 16, 2003, 9:49 a.m. CST

by dmezei

they're the one's in control of the Matrix. Humans must play out the 'code' that's been written for their lives, written by machines. So even the idea of free will is just a construct that's been included in the code. I think that's what Neo is faced with when he's talking to the architect. As a human, he has to somehow determine if his free will (or ability to make choices in the Matrix) AREN'T preprogrammed and can actually help him in his quest to free the human race.

May 16, 2003, 9:59 a.m. CST

by b1gw0rm

That was my imediate reaction to Reloaded. Like many of you, I came away from this film not knowing what to think. Is it good or bad, I don't know! It was just a bizare, mind-fuck, train wreck, all mixed up and I just don't know how I can grasp all of it. I know one thing, I will definitely have to see it again. This time sober, 'cause watching it fucked up (thanks to MJ), I came out twisted. There were parts I didn't like at all. Much of the dialog felt wierd. Everything was wierd! I just don't know if that was good or bad. HELP ME THE MATRIX HAS ME!!! This movie was like a mix of Tron and Dune. I dug all the programming, hacker, Tron kind of stuff (which is a lot deeper than Tron took it), and I think this movie resembles Tron more than a lot of the other films being compared. Think about it! But it was Bizzare like Dune. At least I thought Dune was fucking bizzare. Not a bad thing, just fucking strange. The cliffhanger ending setup sucked. Not that it was a cliffhanger, just the setup and the mood music was straight out of some fucking B-Movie. The only thing that makes sense to me is that I'll have to wait for Revolutions to make up my mind about this whole Matrix thing. Either it will all make sense in the end, and be one of the greatest Sci-Fi series ever. Or, I'm going to have to take the other pill, and forget the other two movies ever existed leaving only The Matrix. ------ One thing that pissed me off was the marketing. Fuck I have to watch 6 fucking comercials before even one trailer. The Matrix powerade comercial sucked ASS!!! I just love how they try to make some of these comercials look like trailers, and then the product hits you. WTF!!! And concerning the conection between Hitler and Bush; I don't know if the film makers did that on purpose, but the U.S. Marines must not have cared, because there was a Huge fucking Marines commercial mixed in with the others. I guess they want to be subtle about how you too can be "The One": Join the Marines! For some reason, this move made me use FUCK a lot more than I have in a long time, and it made me lose all sense of grammar and sentence structure, much like a Head Geek we all know. Go figure...

May 16, 2003, 10:05 a.m. CST

by TheJon

I've seen Reloaded twice now. Loved it both times. After reading Harry's lame review I paid close attention to the darkness of the film. Yes Harry. I said darkness. Until you get in the hallway or the restaurant, there is trash in the streets, broken glass here and there, dirt and grime all over the walls. The lighting is very dark, etc... Very similar to the first movie. I'd love to know which version of the Matrix Reloaded Harry saw, 'cause I must have seen an updated version which was much better.

May 16, 2003, 10:10 a.m. CST

by johan22

I know where this movie is going.....its a sign.... ok lets start out with the first matrix...... neo dies apperently by smith's gun..... trinity gives him "love" proclaming her love for him.....right ? he awakes.....everyone says "impossible" a sign ? reloaded now..... choises at the architect, either go to the source code and save mankind or go through the other door and save Trinity....he choose love .... love is the reason that drives the one and saves mankind.... my theory...... Maybe all wrong ;)

May 16, 2003, 10:18 a.m. CST

by TheJon

I think it appears that the majority of people out there have seen the final version of the Matrix Reloaded unlike the beta version which Harry saw (the beta has not dirt or dark lighting and is in 100% clean environments). The beta also has disjointed fighting sequences, these were fortunately fixed in the final film which has been released in theaters. So, if you want to enjoy the Matrix Reloaded then be sure to catch the final version apparently. Oh yea, >spoiler aleart< there's mention of werewolves, vampires and ghosts and yet we don't get to see Neo fight them. Never mind that this could simply have been a prelude of something to come in the next movie. Good grief.

May 16, 2003, 10:22 a.m. CST

by diggler007

this is one topic i can't believe nobody is talking about yet is how neo stopped the sentiels in the real world. wtf? could the real world be just another layer of the matrix that is made to make people believe that they have left the matrix? maybe just another level of control?

May 16, 2003, 10:34 a.m. CST

by Kampbell-Kid

I just beat the Enter The Matrix video game the other nite and not to be spoilerish... but the film footage that was shot during the production thats used in the game sheds SO MUCH more light into the Reloaded story that it's not funny. Like the conversation with Phersephone and Niobe followed by THEIR kiss!! Agent Smith being inhabited inside the body/mind of that guy and he has alot to do with why that one ship's crew misteryously died during the necular plant distruction scene and that mysterious second trailer you all have been seeing of Revolutions... thats the footage you see when you beat the game. It's Niobe and Ghost talking about them being stranded in the uncharted real world and wondering if anyone will find them while it moves into Revolutions footage. It's the games ending. I tell ya the story line to this entire thing is amazing... kudos to the Wash Bros!!!

May 16, 2003, 10:35 a.m. CST

by Batutta

Most of the people in Zion weren't freed, but surviving members of the unspoiled human race. Remember Tank in the first film saying he was "home grown". The reason they're mostly black or brown is because in an apocalyptic war, the majority of people who would survive would be the ones who live in less civilized third world countries. The machines wouldn't consider them as much of a threat, so they'd end up surviving in larger numbers than whites.

May 16, 2003, 10:38 a.m. CST

by minderbinder

And what's with bitching about Harry's mention of werewolves? They're introduced in the movie.

May 16, 2003, 10:49 a.m. CST

by ZO

one reviewer here has common sense anyone else feel that quint and harry are the same person?

May 16, 2003, 10:54 a.m. CST

by StraightTeeth

The first hour of the movie I kept thinking to myself, "This may be the biggest let down since The Phantom Menace." Every scene in Zion made me want to laugh. Morpheus' speech? I've never seen anything so corny! <Spoiler Alert> And what the hell was with the last sixty seconds? The whole movie has this big battle looming in the background and the audience is getting all excited for it and then... "Yeah we were there, it sucked, we got our asses kicked, Zion pretty much got destroyed." WHAT?!? Where was I? My bladder was destroyed from the inside out during this movie just so I wouldn't miss a thing. Well looking back at it now, I could have taken a piss during multiple times during the movie. I'm not a total Matrix-head or a huge fan or anything but I was anticipating this movie greatly. I just want to say I'm sorry to those of you who were waiting years for this movie. Now you know how all of us die hard Star Wars fans felt. (Okay, before I leave, one positive note about the movie. The highway scene was some of the greatest if not THE greatest action ever shot in cinematic history.)

May 16, 2003, 10:57 a.m. CST

by circuithead

Wouldn't it be fucked up if the "real world" was another matrix and trinity ends up being the architects wife? that would explain ho wshe resurrects neo in the first and would just be an absolute mind fuck of the highest proportions. we're talking 195 proof f.u.b.a.r.

May 16, 2003, 11:14 a.m. CST

by TheJon

Persephone shot one with a silver bullet. Harry wanted to see Neo fight them. Neo didn't fight them, YET. This is one reason he didn't like Reloaded even though this is NOT the last movie. ...not to get off the subject, but I think The Two Towers SUCKED BALLS simply because they didn't destroy the one ring! I mean, come on! The first movie was great and it was this big set up about destroying the one ring and they never destroyed it in the sequel. What's up with that? Therefore, Two Towers sucked. I refuse to recognize that there is a third film coming.

May 16, 2003, 11:16 a.m. CST

by WoodyStiffer

God, what an amazing letdown this movie was. It'll be the same phenomenon seen with the first Star Wars. People will fervently defend it, then with time to reflect will come to realize just how terrible the film was. What can I say? The story was laughable, the action scenes were too long and simply became boring, and the music was off in almost every scene in the film. Just terrible - I think Larry and Andy needed a few more sets of independent eyes on the screenplay.

May 16, 2003, 11:20 a.m. CST

by tbransonlives

Hey Diggler check out my post entitled "Spoilers, Spoilers , Spoilers." I think I came up with a decent reason why Neo was able to use his powers.

May 16, 2003, 11:45 a.m. CST

by pepsican

Zion wasnt destroyed, just their counter-offensive. We already got to see some of the hover craft blown up, why see a half dozen or so more? Thats the reason there is another movie and the "war isnt over" - there's still a Zion!

May 16, 2003, 11:51 a.m. CST

by TheMovieFly

Wow. I am in shock that anybody finds anything redeeming about this film. Everything from the characters that we don't care about to the abuse and misuse of "slow-mo" to the laugh a minute of ridiculous and stupid strytelling and scenes, this film is a joke onto it self. I have read so many people in the "talk back" section stir the pot to piss off fans of certain movies or franchises. I will not do that and I will end with this: Do not give this film extra chances because it spawns from a first that was a new wave (and it was!) to the way action/SF film are made. This film deserves to be laughed at, just like everyone in the theatre I went to in Northern CA did when I went a couple of nights ago. If you must go see this film and give in to Producer Joel Silver and the W.Brothers thinking the audience is stupid, then at least wait a while...like video.

May 16, 2003, 12:21 p.m. CST

by shockwave

OK. Where to start? Well, Minos pretty much did that. Thank you Minos. You got it (mostly, I think.) The current version of the Matrix is Matrix 6.0. Apparently there have been other versions with different parameters, but they were dismal failures due to the machines inability to create a stable human world that their subjects didn

May 16, 2003, 1:31 p.m. CST

by BuckyKatt

Niobi smoked that sucker like the proverable pack of Kools. But the other crew DID die in the tower - that's why Trinity was there, right? Anyway that crew didn't die very mysteriously anyway -- they died when their ship was destroyed by the sentinel bomb back in the real world. Like when the Neb's crew was disconnected back in the first flick. Pretty straightforward to me, unless I really missed something. Enjoyed the movie and didn't even need to see it twice!

May 16, 2003, 2:16 p.m. CST

by oneragga

...including $5 mill from Wednesday night previews. Fuck me gently with a chainsaw.......

May 16, 2003, 2:24 p.m. CST

by schnipple

I thought when the architect explained to Neo that humans didn't accept the Matrix until the Oracle created the software to give humans the choice to accept it or not was what ultimately made the Matrix work. Within the code is the possibility of what they term anomalies which is basically some mutant code that becomes conscious of it's role in the Matrix and sometimes chooses to stop performing its funtion or even tries to perform other functions. Others who have become free have become self-conscious of their existence as code but Neo as code takes his 'Why?' to the logical conclusion which is why does the source code, the architect, exist? What he discovers is that even this through-line only brings him to the possibility of two choices which he's already faced 5 times in some type of GoTo loop, destroy the Matrix and with it the human race or try to save Zion only to arrive too late but to repopulate it with the 25 humans he takes back with him restarting the loop. As soon as the Architect reveals that Neo has arrived to this exact particular moment in the room with him x5 already by excercising the Oracle's free-will code to it's conclusion, to question all code, I thought it was a glaring PLOTHOLE. This contradicted the whole first movie of Neo actually being a human battery, unless the Matrix was able to clone a Neo as a battery whenever it felt the loop would begin again. I thought that would be a cheat within the boundaries of what the movie had set up until the end. Until Neo destroys those robots that are digging I didn't think of the possibility that the world that Zion exists within is also code built by the Matrix. Whether this whole story is about different types of code trying to win out or about the Matrix trying to fix this loop because it's annoying or maybe even the Matrix on the way to becoming a real reality once it can successfully implement the code for free-will I find the personification of the programming world into this modern, mythical landscape pretty fascinating.

May 16, 2003, 2:40 p.m. CST

by thespius19

That movie was total crap. I was completely disappointed. Simplistic plot, philisophical ramblings that sounded like they were cut and pastetd from my college psych class. No hidden meaning, no subtext, and they beat their stupid message over and over on your head till it hurt. If anyone tries to say, "You just didn't get it," do me I think I'll scream. I GOT IT, okay? How could you NOT get it? They waste (and I mean WASTE) the first hour of the movie beating you to death with IT. About that first hour...why didn't they just cut it? You could have made this movie shorter by 45 minutes, easily. And, as for including George Bush Sr., and Jr., in the montage of histories greatest monsters (Hitler, Stalin, etc...), every American should be pissed about that. The day Dubya makes an internment camp and kills millions of innocent citizens, THEN we can equate him to that. Otherwise they're just devaluing the lives of 6 million Jews and countless Russians. The audience I was in was laughing and at least 10% walked out. That was here in Los Angeles at the Grove Cinema, which is the hot new cinema. People were BOOing for god's sake. I have no intention whatsoever of buying the DVD or going to see the next one. What a complete waste of time. Oh, and one more thing...Just shoot a guy on wire in front of a greenscreen. The CGI Neos and Agents got a little out of hand. It looked like a PS2 game.

May 16, 2003, 3:16 p.m. CST

by The Red One

And writes a thoughtful, intelligent and sensitive review to boot.

May 16, 2003, 3:32 p.m. CST

by Nocturnaloner

Half a page after swearing you weren't going to get into franchise bashing, you had to take a shit on Heavy Metal in order to make a point about the Animatrix. Nice one. Good Reloaded review though.

May 16, 2003, 3:59 p.m. CST

by Frylock

I work at a small theatre and my fellow employees and i were lucky enough to see RELOADED the night before it came out nation-wide. I gotta say first and foremost that I did love this film. I thought it was a bold sequel and even though it is not perfect it is a great addition to the franchise. I have been let down in recent years with SF sequels, namely ATTACK OF THE CLONES. I liked PHANTOM MENACE for the most part; i was willing to forgive the acting, but EPISODE 2 really left a lot to be desired. It looked even more blue-screen than EPISODE 1! And the line "I hate sand..."? WHAT? Give me a break... And after peeking at the rumors and first reviews online before i saw RELOADED (even Mr. Knowles') i was expecting to be let down. But i was not, and here is why: 1) First off, the film felt like it was really short; i didn't even get a chance to glance at my watch in my excitement. I guess it is because the fight scenes are sooo long yet they move at break-neck speeds that my sense of time got f*cked up. Is RELOADED a bit over-indulgent with it's 10-min fights and its 15-min car chases? Okay sure. But I can't remember the last time i got so involved and on the edge of my seat as i was for these fights. I have heard people say that the "Big Brawl" as it has come to be known is purely spectacle and doesn't move the story. But i must agree with what Moriarty said, that this is Neo seeing something even he hasn't seen and has no idea how to manipulate. 2)I am SOOOOOOOOOOOOOOOOOOOOOOOOOOOOOOOOOOOOOOOOOOOOOOOOOOOOOOOOOOO excited to begin to understand that AGENT Smith and Neo are being set up to be parallel characters...We don't really even see Smith that much in RELOADED and i am a bit confused as to how he is going to end up in REVOLUTIONS...but i am glad to see the Brothers Wachowski building his character. 3)the three big scenes of exposition with the Oracle, the Merovingian, and the Architect are amazing. First, Gloria Foster is amazing. I am soo sad that she has passed away and will not be appearing in the next film. She really could have pulled a Robert Forester and rebuilt her career based on the small gems that are her MATRIX scenes, but alas. Anywho, her scene does unleash some mind-boggling stuff. Old programs, keymakers, vampires. Being the laid-back fanboy i am, and not having seen the Animatrix or the web-comics or anything really but the first film, i gotta say i scratched my head a bit after seeing this scene the first time. But I dug it and each time i watch it i get a bit more of a glimpse at the world that is opening up before our collective minds. The Merovingian is a truly great character. clever and scary...I get the idea that he could have been a previous version of "the one" but there is a lot more going on with him. And is Persephone a vampire? Her kiss with Neo is very vampire-ish, the movie playing in the background and all....her and her husband surround themselves with "old programs" that die due to silver bullets.....the movie places ideas in our heads but sometimes it doesn't follow through the way most movies do, and to be honest i like the anbiguity a lot more. The Architect is great. Is it just me or does he look like Sir Sigmund? The moniters that surround him are very cool, and I remember the same moniters from the first film...i gotta watch it again to see it there are any more bridges from 1 to 2. Can someone please answer this for me though... THE ARCHITECT GIVES NEO A CHOICE BETWEEN TWO DOORS, RIGHT? ONE DOOR IS TO "THE SOURCE" OF THE MATRIX AND THE OTHER DOOR IS TO THE SALVATION OF TRINITY...NEO PICKS THE TRINITY DOOR, YET THE LEVEL IN THE BUILDING BLOWS UP AND MORPHEUS LATER HAS DIALOGUE THAT SOUNDS AS IF THE SOURCE WAS DESTROYED OR SOMETHING....BUT HOW CAN THAT BE IF NEO PICKED THE OTHER DOOR? i really don't understand it all yet.... Finally, i gotta say the ending was a bit anti-climatic...they really should have expanded on the character of BANE a bit because by the time that last shot came up and we see BANE across from NEO i kinda forgot who he was...but that is just a bit of nit-picking......I really dug the fact that NEO has the powers outside of the MATRIX though. Another thing I would like to have someone talk to me about is: okay, so the whole mythology of "the One" is really just a system in the Matrix so the computers can find ZION as they have five times before? isn't that what the Architect basically says? And if so, is NEO really a christ-like character since he has the powers outside of the Matrix in the real world? Isn't the whole big thing that the prophecy is true because "the one" is actually 'THE ONE', a la a second coming of christ or something?....ahhhhhhhhhh i don't know.... A movie is truly great when you can see it three times in a row, as i have now, and not fully understand it or grasp all of its ideas...or when it brings up new ideas.....I loved it. I wanna see how Agent Smith and Neo are connected. I want to see how Morpheus' prophecy is true. I want to see Neo be able to not just fist-fight around but finally become an ever-powerful diety as the title "the one" suggests....I loved the first two films, but if REVOLUTIONS is as much kung-fu and not much more explanation, as much question-throwing and not more explanation-giving, i will be truly dissapointed. I gotta say that i love the franchise and i only hope that the final film will live up to the mammoth challenge the first two films have set up for it. PS. i got the video game for x-box and i gotta say it is the best movie-based game yet! The film scenes are great and the game actually feels like you are playing a part in the films.

May 16, 2003, 4:06 p.m. CST

by daveman1908

The only thing I didn't like about the movie was some of the rougher cuts it made. Sometimes I got the impression that the brothers were running out of time to tell the first part of this story and you missed a few things that they decided to let us figure out on our own. I felt this toward the end more than any other time. I actually went twice last night back to back (good thing I liked it...) and I got to figure some of the plot a little better the second time and look for little things that people said. Very interesting movie and a more than worthy sequel to the matrix. Now I gotta fucking wait 6 months for revolutions... SHIT! What if I DIE before then?!?! I hope heaven/hell has screenings of the movie too...

May 16, 2003, 4:42 p.m. CST

by daveman1908

**SPOILERS** To answer your question... (well... not answer...) I think the whole door choosing thing was he could go to the right and start over the matrix and take 23 (why 23?) people of his choice to rebuild Zion for the 6th time. Everybody would still die in Zion though. If he took the left door, which he did, and which no "The One" has ever done before, he would fuck everything up and Zion wouldn't be rebuilt, and somehow (this I still haven't understood) everybody that is plugged into the Matrix will die as well... then Neo says "You can't live without people" and the architect says "We're willing to modify our situation" (something like that). I get the vague impression that the architect really didn't know what would happen. And now Neo has powers outside of the Matrix... was he really a program that got out similiar to Smith? I think Neo was almost a reaper more than anything, now he got out of his job and is going to really try to save people now (similar to Bill and Ted's Bogus Journey without the rock and roll...ugh) Actually, I have no idea anymore. I've just confused the fuck out of myself and probably all of you as well. Has anybody grasped the actual CHOICE Neo made by taking the left door?

May 16, 2003, 4:43 p.m. CST

by Mako

Good review M!! RELOADED was incredibly deep and it's too bad so many people these days are conditioned to leave their brains at the door when they enter the theater. Not only was RELOADED fun to watch... it's still driving some great philosophical discussions with everyone I talk with (and have seen it). As for the so-called "RAVE/LOVE" scene.. it was extremely crucial to the movie and you hit it's importance right on the head M!! As for the "wankers" who hated it and are pissed that many liked RELOADED... "too bad... you're loss... not mine"

May 16, 2003, 4:54 p.m. CST

by pepsican

As i understand it, and please correct me if i am wrong, the way they set it up is like this: An anomaly, some sort of unbalanced equation, manifests itself in an individual who becomes The One. there werent five other mr. andersons, there were 5 different other random people who became The One. plot hole filled.

May 16, 2003, 5:14 p.m. CST

by twan_deeth_ree

I was really starting to wonder what the fuck was going on around here. Best movie of the year so far. I saw it again last night, and it was even better the second time. And I completely agree with you about the dance/love sequence - it was exactly what was needed to remind us what the humans were fighting for - all that life, joy, love and ecstacy. I got chills the second time through. I thought the scene was shot beautifully, and the music was perfect. I can't remember seeing a movie with this much density, ever. The number of ideas packed into this film could fill 20 lesser ones. And, they managed to add some of the greatest action sequences in cinematic history on top of all that. I haven't really stopped thinking about it since I watched it first on Wednesday night, and I can't ever remember the last time a movie did that to me (much less made me want to see it 2 nights in a row). Bring on the Revolutions...

May 16, 2003, 5:21 p.m. CST

by madoo14

Okay, i've been reading through the talkbacks and discussing the movie with my friends and I have a few ideas about what this movie meant and where the series is going. This might get kind of lengthy and look out because we are now in ***SPOILERS**** ***SPOILERS**** ***SPOILERS**** ***SPOILERS**** ***SPOILERS**** ***SPOILERS**** territory. OK now that thats out of the way. I have seen the movie twice and I recommend everyone do the same because you really do get a better understanding of the movie, and you can notice all the little nods and winks being given along the way (e.g. the candy that looks just like the red pill). I have seen a lot of people who have misinterpereted some of what happened especially at the end so let me clarify. The Matrix is like the longest long division problem ever with millions of layers all balancing each other out in perfect harmony except for one thing, "The One". The One is "the remainder" almost like a virus that throws the entire equation out of balance, a problem that even The Architect could not solve despite having the ultimate programming knowledge. It takes instead a much lesser program The Oracle, who, becuase of her design to study the human psyche, is able to understand human emotions. When The Architect gives Neo the smug "Please" when he calls her The Oracle I think it is not because she is not "The Mother of the Matrix" it is because she is a much lesser program than he is,with a name that is probably just a serial number. This I think will be the machines ultimate downfall, they have become just like the humans. In the animatrix we see that the problems between Man and Machine started because a machine (considered to be a lesser form of life) refused to be destroyed. The machines are becoming smarter and as they do they get rid of these "lesser" machines, the architect is an example of the higher and the oracle the lesser, and they will fall victim to the same cycle as man, but I digress. The Oracle understands human feelings such as love and hope the the two things that keep together and now have destroyed The Matrix. She is the program who came up with the idea of using the anomaly to give the other humans hope, to allow those affected by the anomaly/The One who reject The Matrix to be released (where they have less impact on all the other normal people) only to be led, by her guidance back to their ultimate doom and the beginning of the new cycle. So, when a new Anomaly (which is what I will call The One from her out)is created every program in the Matrix is working towards helping, not hindering his mission to reach the source ("We're all here to do what we are meant to do"). But the reason we are being shown this anomaly and not another is because this time the cycle has not played out as planned, why? Because of the most unpredictable and confusing of all human emotions, love. Neo's love for humanity is instead focused on one person, Trinity, which breaks the Architect and the Oracle's chain of "guided choice". The other major variable in this cycle of the anomaly is Agent Smith. I consider him to be the anomaly/The One of the machines. He has watched this cycle play out over and over again and now, through the wonder that is AI, has decided to break it. This is why he tried so hard to get the access codes to Zion and to kill Neo. He wants out of The Matrix ("I must get free and in this mind is the key"). When Neo jumped inside of him and destroyed Smith he inadvertantly completed the first step in Smith's plan. The agents are governed by the rules of the Matrix, they can bend them but they still have a set of rules, Smith, like Neo, is now outside of the rules he can now do the unexplainable (copy himself) and act on his own free will. I think that when Neo jumped inside of Smith that it is just as Smith speculated, somehting was overwritten or inserted, and that something is the human idea of rebellion/ freedom. Our need to challenge authority. Once Smith had this he became an anomaly, except he is not systemic like Neo, he is an unforseen variable that threatens to take over not just The Matrix but all life on the planet. So at the end of the movie we have a very volatile situation. Neo has chosen to destroy The Matrix and evryone in it, becoming the first anomaly to do so, Smith has a presence in the real world and the matrix, Zion is 24 hours away from being destroyed and humanity wiped out forever. This will make the machines turn to their alternate means of energy, the consumption of other machines. I thinnk this will lead to an uprising of lower machines and programs who opt to help Neo and company. SO in revolutions we will have Humans and Machines (trying to save humanity) vs. Machines (trying to save the machines way of life) vs. Agent Smith (trying to take over evrything) each with their own objective. Concerning Neo's powers in The Matrix I am a little split. Either 1) The real world is an extension of the Matrix as others have suggested and now because he has been given the truth just like in the first movie he is able to step outside its rules meaning Smith would have the same powers. or 2) Because Neo is the only anomaly to have returned without completing their purpose he has a connnection with the machines that allows him to "feel" and control them. I am starting to lean toward the first. The Matrix has been using human hope and love to perpetuate their enslavement but now it has backfired resulting in the destruction of The Matrix. It will be interesting to see how it all plays out. A few randome thoughts. I think Seraf (sp?) is a former anomaly, I think that The Kid will play a major role later on because of his connection to Neo, Smith knew where Neo would be visiting the Oracle because it happened exactly that way before, Neo's powers are not infinite because he is outside of and breaking the rules, not making them, only the architect would have this power (its like in a video game, even when you use cheats there are still limits), The oracle will turn good once the machines split sides which is how they will account for her change in form, the next movie will focus on trying to get everyone out of The Matrix in time while also saving Zion and stopping Smith. I probably forgot some stuff and this is already way too long. I loved the movie going back ASAP, screw the Zion stuff I just closed my eyes and waited for the Oracle.

May 16, 2003, 5:31 p.m. CST

by schnipple

Pepsican, I think you may be right but I could've sworn the Architect kept referring to the other 5 anomalies as 'you' as in Neo. I also thought the screens were showing how the other past Neos reacted before to the situation. If, however, you are right then it could make sense that Zion really exists in our physical world and Neo has really become a type of Messiah who is part flesh and part code. But, if it was Neo x5 in that room then the world of Zion must be another level of the Matrix. I guess the rules set up in the movie likens the first explanation that Neo has become a matrix of code and flesh. I mean the real question is not 'why?' but 'how?'. How does machine and man coexist. They merge in a form of upgrade. Agent Smith has become part human, evil, but part human like Neo has become part code. This was all possible by the Oracle instating the program to give humans a choice to accept the source code which the Architect built. This meant that most people at a subconscious level accepted the Matrix. The people who didn't chose to reject it. It's Plato's allegory of the cave. They came out and saw the sunlight for the first time and it blinded them. All of Zion hates the Matrix, except the ould wise dude, because they think it's a lie. Neo, however, is different. Even though he has seen the code for it is, he decides not to reject it but question it further to see what it's real value is. He uses the power to write and manipulate code for love, symbolized by Trinity. He is not only the One but the First, the First to synthesize flesh and code in both the Matrix and the real world. Either that or the whole story is about a stupid loop in the computer trying to fix itself by allowing anomalies, free agents, to exist. That would be cool and funny in it's own way, but I think Morpheus may be ultimately more right then he even knows.

May 16, 2003, 5:45 p.m. CST

by happyboy

This was a good movie. Not a perfect movie but an important one. One that REDEFINED what a sequel can and cannot do. The main problem that people have with this movie has more to do with the AUTONOMIC expectations that people have been programmed to expect from sequels rather than specifically from the shortcomings of the movie itself. ***I reiterate: people who disliked this movie did so either because they didn't understand it or because the movie wasn't what they expected. To appeal to the lowest common denominator, there has traditionally 3 ways hollywood has gone with sequels to make them easily digestable: 1) VARIATION/RETREAD of the original where you get the same movie except with bigger explosions more stars etc(Bad Boys 2, Lethal Weapon X, Police Academy 2-7 whatever) 2) LINEAR EXPANSION of characterization/ plot where you see your favorite characters develop and go on new adventures but the world and people are familiar (Empire Strikes Back, TT, XMEN2) 3) THEMATIC RETREAD but new exposition where the themes of the first are reexplored, usually with young characters taking up the roles of older characters and hopefully further dimensionalizing/ explaining the world along the way (Godfather 2, SW Prequels, Terminator 2) ***THE THING that's remarkable about the Matrix Reloaded is it's the first major sequel with the BALLS to obviate the first movie. In essence it makes the first movie OBSOLETE. Upon viewing and understanding Reloaded, the Matrix universe EXPANDS while the relative weight of the first receeds. The first movie is necessary but the ultimate payoff in the 3rd act grows that much more dramatic and important. the sole purpose of the first becomes to introduce the elements that pay off in the second, and finally (hopefully) the third. Everything you thought you knew about the Matrix was a mind-****. Everything you thought you knew about the characters was WRONG. ***SPOILERS AHEAD DAMMIT!!!*** Basically the movie is a exploration of concept of Chaos theory... that in an ordered universe a controlling element is randomness (or expouned philosophically... choice). Neo himself is merely the embodiment of that principle of choice... which proves to be an interesting problem for the machines. And yes, honestly as developed in the Matrix it's basically pop/comic book philosophy... only a few steps up from an episode of Star Trek NG but you can't call yourself a sci-fi fan if the treatment and twists the Bros have put into the development of this idea in the movie isn't intriguing. ***and the questions that hang in this cliffhanger... how can you not wonder about these... >>is neo himself a sentient program or did the Architect portray him as such because he sees everything, even human emotions and human choice as ultimately mathematical probability? >>is Merovingian an earlier iteration of Neo? >> what's the deal with Councillor Hamann? is he also a program? what's with his keen examination of Neo's "humanity" on the lower levels of Zion >>is it bull**** that if you die in the Matrix you "die" in the "real" world? we've seen at least 2 instances where this isn't the case. cipher in the first movie states definitely that memories can be implanted and people can be reinserted into the Matrix. is this really what happens to people who "die" in zion? is death only as permanent as you lead yourself to believe? neo DID die, fulfilling the Oracle's admonition that perhaps he was waiting "for the next life" to truly become the One >> even if you take Smith at face value that Neo "created" him... what's the payoff/connection of the 2 in the final act... is the fact that Smtih and Neo have merged the true anomaly in this version of the matrix? AND OF COURSE... >> how "real" is the matrix? how real is Zion? what's the final plot twist going to be? I've heard hypothesis ranging from Neo being the only sentient being in the entire matrix (making Trinity, Morpheus etc all artificial constructs) to the purpose of the matrix to MAINTAIN or rejuvinate humanity while the earth heals (ie humans won against the machines). all those are far fetched but it's obvious that the real world aint so real, how with the last movie play this all out. THIS was a GOOD movie. not the typical movie, not the typical sequel but VERY true to the form of its antecedents whether Anime, Gibson books, sci-fi, and pop philosophy. If you were really a fan of the first, there's no reason you wont get a lot out of the second

May 16, 2003, 5:46 p.m. CST

by twitaman

I was beginning to think that there would be no clear-headed, intelligent reviews of this film -- thank goodness for Moriarty. Harry's review was ridiculous. It showed why "geeks" are called "geeks" (and dorks, dweebs, gaywads, etc.) I couldn't believe how much he missed the mark and point of this film. The Matrix Reloaded isn't perfect. But it was a great piece of filmmaking and added to the myth of the first film greatly.

May 16, 2003, 6 p.m. CST

by shockwave

Good overview and speculation. There seems to still be several interpretations of what happened when Neo left the Architect's room. Is Neo the anomaly or simply a result of the anomaly? Of course, everyone who "got it" but didn't like it knew all this already. And, no doubt, lots of stuff that the rest of us dummies are still wondering about. I wonder why none of them have enlightened us? My wife is the same way. It isn't that she doesn't "get" Monty Python, it's just that it isn't funny. "Getting" something just happens or it doesn't, if you don't it doesn't say anything more about you than you didn't get it. My wife's judgement of Monty Python is inarguable and she's smarter than I am. Which is part of why she doesn't understand how I can see something there that she doesn't.

May 16, 2003, 6:01 p.m. CST

by CheesUsHChrist

I agree that the movie is not perfect, but I loved the damn thing none the less. I have been obsessing about it for the last day.

May 16, 2003, 6:03 p.m. CST

by MrSpeed

Maybe its just me, but didn't anyone else notice that Merovingian's henchmen consisted of the twins(ghosts), an individual who Persephone kills with a silver bullet(werewolf), the group that Neo fights in the chateau are pretty much all killed by being impaled(vampires), I know that one may be a stretch, and Merovingian himself who used to be like Neo, has been around since the first matrix, and is married to a woman named Persephone, who, in greek mythology, is the wife of Hades(The Devil). I though this stuff was obvious, or I could just be delusional.

May 16, 2003, 6:04 p.m. CST

by happyboy

There have been a couple of sticking points, even with people who understand the denoument so far in RELOADED. Mainly among them whether the Oracle is the "mother" (yes she is, the Architect just scoffs at the title for such an inferior machine). To whether Neo has ALWAYS been the one and the reactions behind him are past visions (obviously not retards.. they're just the possible permutations of reactions as the Architect can predict). ***About this "Concerning Neo's powers in The Matrix I am a little split. Either 1) The real world is an extension of the Matrix as others have suggested and now because he has been given the truth just like in the first movie he is able to step outside its rules meaning Smith would have the same powers." There are actually 2 possibilities, I think linked to the fact that Neo receives a spoon in the "real world." 1) wither it's an indication that the zion world is itself inside the matrix 2) or even more of a mind fuck... the Wacked Bros are saying "there is NO SPOON in the REAL.. OUR.. world (basic zen philosophy. The answer is clearly number 1 within the movie. ***zion itself is just a subset of the Matrix program where people who rejected the primary reality are shunted off into the secondary. Meanwhile EVERYONE is still hooked up generating energy. From a machine pov, it would be more efficient to create a secondary world to contain the rebellious elements than to say take a 5% or .5% reduction in energy yield unnecessarily. It's very possible that NO ONE dies on the reboot... they're all simply emplanted with new memories and go on... who knows how long people grown in an ideal hibernetic state lives? perhaps ALL the people who have ever lived inside the matrix live now, and have ALL gone through 6 cycles? Either way it's immaterial. WHAT'S SIGNIFICANT NOW is that THIS neo (the one that the Bros decide to focus on when they could have picked any of the others) is an ANOMALY WITHIN AN ANOMALY. It's clear that Neo was designed to have certain powers within the primary matrix that never extended into the secondary program. THIS Neo by virtue of his choices has somehow extended his powers into the Zion simulation as well... I also agree that Smith has absorbed some measure of Neo's power and a large measure of his self-determination. He's also clearly at this poing an ANOMALY as well. Oh yeah... Neo himself is a sentient program.

May 16, 2003, 6:12 p.m. CST

by Acappellaman

This is by far the best review I've read for The Matrix: Reloaded. How Moriarty feels is EXACTLY how I feel about the movie. It's not perfect, no, but it's a VERY good movie that simply does not deserve the bomblasts it has received from other reviewers so far. Way to go Moriarty!! Go get some sleep now.

May 16, 2003, 6:17 p.m. CST

by talkbackguy

I think we all may be missing something here. Something exceedingly important. We can argue all day about the internal logic of this film, about the special effects, about the acting, about being alienated from the characters etc. However if we step back from the film for a second, I think we're witnessing a rather unique period in the history of art. Here we have a major, and I mean MAJOR, pop culture phenomenon with a totally unique voice and ultimately a subversive message. Can you think of any other blockbuster in history willing to challenge the audience as much as these films do? No. I honestly think that the Wachowski brothers sincerely believe in the ideas in these films. They are doing their best to make us question our world and our reality. I don

May 16, 2003, 6:49 p.m. CST

by Rick Sparks

Why oh why must there be DEFENSE of this MEDIOCRE tripe? Sorry, this movie REEKS of over-indulgence and psuedo intelligence. Agent Smith(s) were in it all of, what, five minutes? And all he did was try to beat up Neo? I felt like I was watching goddamn Dragonball Z. "I am a bad guy! I have been a bad guy for a long time! I will have my friends defeat you! Darn, my friends did not defeat you! I will have more of my other friends defeat you!"...... Disco orgy underground. R-rated sex. Annoying kid that had NO point in the plot. Fishburne's impersonation of the president from "Independance Day" (you know what I'm talking about). Laughable CGI effects. Stupid fights. "You do not truly know someone until you fight them." Ha! As soon as I saw his "dream" about Trinity getting shot, I *KNEW* he was gonna bring her back to life. The chocalate cake/orgasm thing was DUMB. The twins had one or two cool shots (phasing in/out to avoid the sword, jumping from car to car on the freeway) and they were just... gone. The Keymaker makes keys? Neat. He tells them about a secret floor in a secret building? Great. Oops, he's dead now. So, Neo can "zap" the Sentinels now when he's outside the Matrix? Whatever. Here's the deal, folks. The jokes were lame (Agent Smith: "Me, too."), the story sucked ass, and I didn't give a rat's ass about ANYONE. In the first one, I was drawn in and actually CARED if these people succeeded in their mission. Now, all I wanna know is why they're trying to pass off the cutscenes from a Playstation 2 game as a movie. Love ya, mean it. MATRIX: REVOLUTIONS sucked.

May 16, 2003, 6:58 p.m. CST

by Doom II

My negative attitude was based on the reviews I was seeing on THIS site in the past few days. Thought the movie had some great visuals (loved the tribal dance sequence music) and was a bit sexual. The first Matrix didn't make me think about getting laid, but the scene with Neo & Trinity in bed during the sexually charged dance sequence was pretty hot. I really wanted to be fucking Trinity and kick Ted to the curb. A little too much wire-fu was used to be sure, but most fights were pretty cool. I preferred it when just Neo, Smith & his agents, Trinity & Morpheus could defy gravity, but in this film EVERYONE in the Matrix could float and fly and hover....Poor decision. The fight with the 100 Smiths was pointless and I agree with Harry on that one. It was just a "show off" sement designed to flaunt what is possible with CGI in 2003. Why would Neo even waste his time with them if he could just fly off in the first place? Was he bored? I think he checked his watch before taking off (just kidding). This is my longest post ever and I am ashamed. Still preferred X2, but will be seeing Matrix Reloaded again.

May 16, 2003, 7:02 p.m. CST

by TheJon

While we're on the subject of mediocre tripe, how come Darth Vader wasn't in Episode I or II??? Man, I wanted to see Darth Vader! ...I guess therefore those movies sucked. I didn't get to see a certain character at all. ...The oracle was only in Reloaded for, what, five minutes! Her body guard was only there for, what, five minutes! Trinity was only in it for an hour and a half instead of the hour and fourty five minutes I was hoping for! And all she wanted to do was love the One. And the new agents, all they wanted to do was stop Neo! What a rip! I wanted the Wachowski brothers to read my mind and make the "perfect" film just for me! What a rip!

May 16, 2003, 7:10 p.m. CST

by pepsican

Since when is a movie that has its roots in Platos "The Republic" mediocre or pesudo intellectual? Perhaps you think the allegory of the cave, of which this movie is a near perfect reflection, is tripe. Whatever.

May 16, 2003, 7:20 p.m. CST

by happyboy

"The fight with the 100 Smiths was pointless" RETARD. How much more obvious can this be? Were you paying attention watching this scene or were you staring into the bottom of you popcorn tub? Neo fights Smith to TEST him. Notice how after he makes contact with the lead agent of the 3 in the captains' scene how he remarks "Hmm... ugrades" He's doing the first thing. Hmm lets see, this DEAD agent comes walking down the street. Let's FLEE with no idea what's up... that's probably what your fat ass would do. Neo is curious and CONFIDENT when he starts the fight. He's sure he can quickly dispatch the agent but what's the deal here? He decides to check it out. Did you pay attention at all to the ebb and flow of the fight? He goes from confident, to taxed (when he needs to break out the pole) finally when he realizes he can't win THEN he flies. Any moron who asks, "why didn't he just fly off?".. he DOES, as soon as it's appropriate tactically to do so. EVEN MORE IMPORTANT is the fact that SMITH DOES THE SAME THING WITH NEO. They're sides of the same coin. He tests his ability by tring to assmilate Neo... he's overconfident. Then he needs to break out the clones... then he's taxed... he needs "more..." he realizes that it's a draw he can't beat Neo. So that's the flow and subtext of the fight... THAT's not even half of "why this fight." By the end of the film it's very clear that the fate of Neo and Smith are intertwined... as is the fate of humanity dependent somehow on BOTH... you morons notice how the last shot is structured? that smith and neo are basically JOINED TOGETHER. How much more obvious can it be for you dumbasses to realize what the point of the parallel is? the Bros have constructed it on 2 levels physically and dramatically these 2 are one somehow. Go rewatch the movie... this time with someone smarter than you so he can explain the shiny lights and objects for you in the plot.

May 16, 2003, 7:24 p.m. CST

by zathras34

Just coming home from seeing this movie...and now reading the reviews...I am forced to say to each theyre own...I came off somewhat disapointed at this flick the 100 smiths...cheesy... as for the twins..(WHEN DID THEY HIRE MILLI VANILLI?) But for the great parts in this..the freeway..was fantastic. one of the best action sequences I have seen in a long time.. and I have always thought that Ms. Moss was one of the best looking, sexiest, ppeople on first tv..in rare cameos and more..all the way up to this..and the way she wore the non leather clothes...hey like always, im in love... seems like nobody knew who she was before the first matrix..and I have been able to tell people where and when I have seen her in the past..and they would go who?? where?? so I do say..with her in the movie..its heaven..(and I dont mean just for the one seen either....just so thats noted) but yeah it could have been worse, could have been better.. definatly give it a try at the theaters..if you wait for home..dont bother.. and remember my first question.. WHEN DID THEY HIRE MILLI VANILLI AS THE TWINS???.... Ms. Moss...my respect always..

May 16, 2003, 7:34 p.m. CST

by Retrace

what is it with the sunglasses not coming off during any fight? Its almost as rediculous as Blade 2.

May 16, 2003, 7:34 p.m. CST

by hugoflakes

persephone shoots the dude with a silver bullet. werewolves weren't just a random metaphor for the unexplained they actually exist within the matrix, just as the twins exist in the matrix. and having the people turn into beasts during neo's second big fight would have presented a new aspect of the matrix and kicked everyone's ass who wouldn't be expecting it. and it would give a chance for neo to use something other than kung fu to defeat his enemies.

May 16, 2003, 7:36 p.m. CST

by macofish

A friend of mine emailed me this text. I don't recall if it's exactly what was said but pretty damn close. Maybe we can get more people to dissect the conversation and figure out what is exactly being said. Peace "Hello Neo.

May 16, 2003, 7:37 p.m. CST

by happyboy

sorry but I gotta jump in here and again express my utter disdain at the stupidity of some posters. did you all notice that Seraph told Neo "to know someone you must fight him." Jesus even if you can't connect the dots can't you at least follow the developments of the plot IF TOLD STRAIGHT TO YOUR FACE? Neo fights to test code he doesn't understand. He fights the upgraded agents ONCE. He fights Seraph ONCE. He fights Smith once to test him then only again when he has no choice. It's the same thing with criticisms about Neo being able to stop bullets but not being able to freeze/destroy Smith again as in the first movie or Merovingian or whomever. Bullets are one simple environment program. An agent or Merovingian and his henchmen are totally different systtems... very powerful SENTIENT programs... it's like asking why if Neo can stop bullets and is all powerful why can't he just make the Architect let his people go from the Matrix. It's ridiculous. Smith is probably at this point as powerful as Neo. Merovingian very well may be AS POWERFUL or MORE SO than Neo. Just stop being retarded and start understanding how things are constructed in this world. As is clear by the end of the movie, Neo's not omnipotent.. he's not even omniscient (he's as dull as keanu IRL basically) there's limits to what he can do... as dictated by the Architect's plan. Remember that the other Ones were never even able to extend their powers into the Zion portion of the Matrix... demanding that Neo be able to take over other sentient programs when even the Architect himself cannot do that or control rogue programs is like asking why if Neo can fly in the Matrix he cannot fly in the Zion portion. He just can't... he hasn't figured it out yet or doesn't have the programming in him to be able to.

May 16, 2003, 7:42 p.m. CST

by Rick Sparks

>>>>>>>>Since when is a movie that has its roots in Platos "The Republic" mediocre or pesudo intellectual?>>>>>>>>>>>>>>> .................. I'd rather see a film version of "The Republic" than another CGI-laden poor excuse for exposition. Just because it's bright and shiny doesn't mean it's good. Here, I'll simplify: "The Matrix" poked fun at real life and made you question what you're doing with YOUR life. "Matrix: Revolutions" had a bunch of stuff happen that may or may not have happened. And you call that good?

May 16, 2003, 7:43 p.m. CST

by hugoflakes

there's philosophy and challenging ideas in both x-men and lord of the rings, they're just not shamelessly shoved in your face as they are in the matrix films

May 16, 2003, 7:46 p.m. CST

by joeblowe

For all those curious and can't wait for the DVD, you can download the full animatrix from IRC

May 16, 2003, 7:52 p.m. CST

by JaxVirtuous

Just something you may wanna go back and look at again for yourself, but did anyone realize just how MANY Smith's there really are in that scene when Neo and Smith are about to square off? My god, they're in the fucking buildings in the background looking through the windows. Swear to Christ, go back and look. I kid you not.

May 16, 2003, 7:57 p.m. CST

by rutan07

Exactly the words I felt after seeing Reloaded. Finally someone from Aint It Cool News has got it correct. This is a film about questions and if the next Matrix just answers a tenth of the questions stated in Reloaded I will be happy.

May 16, 2003, 8:19 p.m. CST

by FimbulWinter

Especially during The Freeway Chase (yes, all you assholes will refer to that sequence in CAPS from this point forward). I like Harry but the Werewolves and Vampire shit is just beyond comprehension - it was a throwaway line, a metaphor - like how things like deja vu or everything tasting like chicken were injected to make you wonder about things you know about but can't explain - that's all. For chrissakes, did anyone really expect to see Neo go toe to toe with a frickin' werewolf? Gimme a break. I appreciate the fact that this movie didn't take the easy way out and just recycle things and was willing to challenge people's notions and expectations (which seem to be in the same stratosphere as the SW prequels in terms of sheer delusion and pre-determined expectation). I didn't see exactly what I expected and I for one am happy about that. How cool that we get more in just 6 months? Thank you too Moriarty for calling out these damn franchise allegiances - as if liking movies is a mutually exclusive thing. Mona Lisa Overdrive is AWESOME! Can't wait to see again so I can piece together that trippy last 30 mins..........

May 16, 2003, 8:35 p.m. CST

by Shell1977

Ok, Harry's review coupled with Derick Wallace's review realllly made me rethink about wanting to like this movie (before I even saw it). It seemed like they were exspecting the 2nd coming or something in this movie. I however have now seen the movie and I have to say I LOVED IT!!! It was a cool idea to see things like vampires and stuff but ultimately that was NOT what this film was about. This film was about the fight for humanity not a Buffy episode (no disrespect for the people out there who love Buffy). Any way it reminded me of what a critic is supposed to do when they go review a movie.GIVE THERE OPENION ,there openion is not our fact ..if we choose to love or hate a movie that is our choice and our movie to love or hate ..Critics are like warning bells to the public..they get to see it first and then once we hear there Openion then we get to decide if that is a movie we may or may not want to see. I saw it and I loved it.I played the enter the matrix game and I loved how it gave more validity to the story making it richer and more full.So that;s pretty much it and I also LOVED Moriarty's review I thought it was spot on and I AGREE with him 100% on this one.

May 16, 2003, 8:39 p.m. CST

by LUZER

I'm going to completely swallow my pride and say that I think the reason I didn't thoroughly enjoy the movie was because I DIDN'T get everything that the architect blurted out in his 3 minute speech, and I'm sure I'm not alone on this. So anyone out there that did get it all, if you could just drop a little explanation, or at least your interpretation, it'd be much appreciated....PS...am I first? I was hoping I'd be first....(cough)...guess not....

May 16, 2003, 8:41 p.m. CST

by CoolDan989

I thought The Matrix Reloaded was a really good movie. It was far from the huge disappointment Harry made it out to be. Sure, it started slow, it had its share of problems, and it wasn't as good as X2 and not quite as good as the first Matrix, but goddamn, it was still a damn good, action-packed, thought-provoking movie. I'd see it again just for the Agent Smith park fight sequence and the freeway chase sequence, those two action sequences were FUCKIN' AWESOME. The movie started very slow, picked up pace, and then slowed down again with the wholly unnecessary French guy and keymaker sequences (why was that guy in the movie, again?), but then roared back to life with the freeway chase and didn't stop roaring until the cliffhanger ending. Damn good show.

May 16, 2003, 8:48 p.m. CST

by JustAnotherGuy

suddenly I have "zelda" music stuck in my head...sorry, I had to say that.

May 16, 2003, 8:50 p.m. CST

by CoolDan989

May 16, 2003, 9:15 p.m. CST

by HappyHamster

Pretty hillarious. After the 3 hour sex romp you mentioned, he took a nice trip to Aspen in his chaeuffeured customized Z3 for a nice relaxing weekend of skiing with his supermodel girlfriend. All bow down to him. :) Still, these guys are cool. Though my own feelings about the movie are more in line with Moriarty's, I think Moriarty is guilty of the same stuff that people rake Harry across the coals for (for the record, I don't mind the extra fluff in the reporting unless it's too self serving...like it was in this case). Both are good reviewers and among the best around, even if they do slip up sometimes. No big deal. None of us is perfect.

May 16, 2003, 9:15 p.m. CST

by depthdefy

I have never been compelled to throw my hat into the ring and share my opinions before, even though I always have ALOT to say. Honestly, what is the point of trying to convince people that what I think is right is the actual reality of the situation? Let's imagine I manage to convince the world that the sky is red. What happens then? Does the sky become red by default, because we see the sky from our own eyes and we believe it to be red. Probably not. But who can say. Not you, not me, not anyone. As humans we will probably never be able to answer why we are on this world and our purpose for being here. It is as simple as that. What we see from our own eyes is probably not the reality of the situation. I think this is what is "The Matrix" is all about. Throw in some sweet eye candy (fight scenes, explosions, hovercraft ships), and you've got yourself a thinking man's movie a layman might enjoy. And I did enjoy Reloaded full-heartedly. I haven't yet seen a movie that I thought was perfect, and surprise surprise, I never will. But I have seen alot of really great movies. An both Marix and Reloaded are great movies. Maybe the first movie was slightly greater because I hadn't seen anything like it before. Unfortunately I didn't have that luxury going into the second movie. But I purposely avoided and trailers and teasers and reviews so I could go in fresh with no expectations. Let's remember why we go to movies in the first place. TO BE ENTERTAINED! And this movie was entertaining to say the least. Two and a half hours of my life that I can't ever get back, and I'm glad! Sure I would have liked to change a bunch of things to suit the movie to my tastes. Monica Bellucci didn't get naked, which is always a letdown when it doesn't happen. But that is alright, it is not my movie. I don't own it, I can't make those kind of changes. All I can do is sit back and enjoy the work of two people who had incredible vision and the will the see their dream realized. You want it done better, do it yourself! Until you or I write and direct or own Matrix movie, we have no right to argue that we could have done it better. And as "God" is my witness, my movie will be filled wall to wall with Monica Bellucci's naked body. That's my promise to you. Just don't wait for the movie to come out anytime soon. I don't feel like getting out of my chair to get the job done. It's so much easier to bitch from the safe confines of my living room than to go out and get the job done. Sorry to take up so much of your time. (This reminds be of a cruel running joke at another web site I frequent: Arguing on the internet is like the Special Olympics; even if you win, you're still retarded)

May 16, 2003, 9:27 p.m. CST

by Mad_Radhu

*****MAJOR SPOILER TERRITORY***** if you have made it this far unspilered, I salute you. Anyway, if any of you have read "The Big Book of Conspiracies" you know that the Merovingians are a line of French kings who in some conspiracy theories are thought to be descended from a Christ who was drugged to fake his death and smuggled out of his tomb by the apostles. (Basically the Holy Grail was their bloodline) The very naming of his character makes it clear that the Merovingian WAS an earlier Neo. He had long ago given up on winning, and had instead turned to using his powers to amuse himself. Thus he has become the dark reflection of Neo, corrupted by absolute worldly power (much as the Merovingians and other parts of the Illuminati are in various conspiracy theories). I think that the ending also casts the Oracle in a different light. What if she ISN'T on the human's side, and her job is to merely make sure that Neo does what he is supposed to do in order to get the Matrix. The machines can't prevent an anomaly like Neo from destroying the Matrix, so they have created a scripted scenario that restores the status quo for another peroid of time. The only problem is that this time chaos has crept into the equation and Neo has made the choice he wasn't supposed to have, and one of the agents has gone rogue. (In the fight in the rain scene with all the Smiths, I am wondering if perhaps that takes place in the Martix after Smith has completely taken it over, destroyng it more competely than Neo ever could have). Even though Reloaded isn't as fresh and new as the first part I like the fact it had the balls to turn things in the first movie upside down. I think a lot of viewers may not appreciate the movie because, like a good book, it has a subtext that needs to be interpreted to be fully appreciated. I like the fact that the whole theme of predestination that hung over the first movie has been thrown out the window, because honestly it annoyed me a bit. If anything this movie made the first one BETTER, because it addressed some problems I had concerning the prophecies. ( personally hate the idea of prophecies because quantum mechanical theories such as the multiple worlds interpretation make it possible for there to exist many equally valid "futures," an even if one could look into one of those futures, how would you knbow it was goiing to be the one you'd wind up with?) Now it has been revealed that the prophecy was just a form of control to get Neo and Morpheus to jump through the proper hoops, the whole story works a bit better. Sorry for the long post, but the movie left me with a lot of thoughts that I just needed put down into words. I'm not saying the movie was PERFECT (the fight scenes went on a bit long, and some of the effects were a bit shaky), but all in all I was satisfied. It was definitely beefier than you average brainless summer blockbuster.

May 16, 2003, 9:49 p.m. CST

by madoo14

When I wrote my first post I touched slightly on why Neo's Powers still have limits, so for Harry and all the other naysayers here ya go. I'll use the same analogy as I did last time. The Matrix is the ultimate video game and Neo is playing with cheats. Because he is the anomaly the rules in the code of The Matrix apply differently. NEO IS NOT GOD IN THE MATRIX. I can't stress that enough. Everyone who hacks into The Matrix knows that it isn't real granting them a certain amount of powers. Because Neo is the anomaly he is able to see the matrix at its very purest form, lines of code, granting him more power than anyone else. The Matrix works on the basis that everyone inside thinks it is real, that is how the machines maintain their control. Neo's brain never questions the fact that The Matrix is just a simulation, putting him above the rest. Also, other programs running in the matrix who can see the matrix at its most basic level like Neo (eg: Morivingian, The Oracle, Seraf??, and Smith) have these advanced powers. But the only one with the ultimate power is The Architect. He is the only thing that can, as morpheus put it, "change the matrix to how he sees fit". Its like a programmer writing the code for a game as he plays it, changing the rules as he goes along. Neo could never change the windows of a building to brick because no matter how great of an understanding he gains of the matrix he is still just an observer while The Architect exists completely outside of the matrix because he is making the rules. FYI the matrix is available in (extremely crappy quality) on the internet. I recommend seeing it at least twice in theatres first. I would also like to note this is the longest talkback i've seen in a while and it doesn't even have to do with LOTR vs. SW : ) Keep it coming and maybe we will actually figure out the ending.

May 16, 2003, 9:49 p.m. CST

by WoodyStiffer

They should have been reigned in. Sad indeed. If you're not a fan of plot, character development, and emotion in a film, but just like eye candy then you'll be a fan of Matrix Reloaded - if you appreciate good cinema - then you'll realize what a huge pile of dogshit this film was. I want my goddamn $12.50 back. Fuck Matrix Revolutions, I'll take a pass.

May 16, 2003, 9:52 p.m. CST

by bizarro_krypto

http://salon.com/ent/movies/feature/2003/05/15/matrix_reloaded/index.html Make sure to get your day pass first. Great movie, and with a better story than people are giving it credit for.

May 16, 2003, 9:59 p.m. CST

by Stranger

I was beginning to wonder why no one at AICN seemed to see the same movie I saw. Fortunately, Moriarty did. A buddy and I saw the 10pm Wed showing in Atlanta and spent the 2 hours after in excited conversation discussing the story, effects, plot, visuals, etc. This movie rocked! and I can hardly wait to see it again on IMAX!! (Imagine the road scenes and superman scenes in IMAX!! Take the dramamine!) Anyway, I'm glad I wasn't the only one here who was totally blown away. Oh, and thank you for that excellent and intelligent reasoning for the 'dance/love scenes'. I had assumed it just to up the 'chick appeal', but on reflection, I think you are right. Thanks for a great review.

May 16, 2003, 9:59 p.m. CST

by WoodyStiffer

May 16, 2003, 9:59 p.m. CST

by WoodyStiffer

They should have been reigned in. Sad indeed. If you're not a fan of plot, character development, and emotion in a film, but just like eye candy then you'll be a fan of Matrix Reloaded - if you appreciate good cinema - then you'll realize what a huge pile of dogshit this film was. I want my goddamn $12.50 back. Fuck Matrix Revolutions, I'll take a pass.

May 16, 2003, 10:07 p.m. CST

by howbig55

This is one of those movies where unlike Moriarty said, you have to bring in a franchise to compare some parts. Actually one particular part. The part where Neo saves Trinity. NEO IS FUCKING SUPERMAN!!! You really need to see this movie in a theater that has an active audience. Everyone cheered really loudly and clapping at that part, and was laughing at all the jokes. Also the movie has some awesome fighting scenes and special effects which are just as cool the second time. SEE THIS MOVIE TWICE

May 16, 2003, 10:40 p.m. CST

by POttolai

Dude... the all raves you've "ever been to has been empty bacchanal, desperate partying with little or no real joy." Sorry to break it to you dude but those so called raves you went to were probably Bingo sausage parties for loser movies critics. Well, I do agree that the "rave scene" was important to the film and yes I do call it the "rave scene" because that's what a good rave looks like--it is about dancing and humanity--that's the definition of a rave!!!! Anyway as a former raver I was offended... I respect your opinion on movies but dude stick to what you know.

May 16, 2003, 11:24 p.m. CST

by Saluki

I'm really trying to think of something else to say besides "Good job, Moriarty", but nothing much else is coming to mind. Nice to see everyone else enjoyed themselves and the movie at hand. Also, thanks to those that didn't even like the movie, at least you guys JUSTIFIED your reasons clearly. How is a filmmaker supposed to improve if you don't make them aware of their faults? Times like these remind me why I come to this site.

May 16, 2003, 11:30 p.m. CST

by symphy

While the first two-thirds of Matrix: Reloaded occasionally seems like an excuse to stage some really nifty fight scenes, the final third is a pretty damned impressive and convoluted mind trip which you have to pay very close attention to. The entire movie is an examination of the concept of choice and free will, and echoes age-old philosophical arguments about predestination and the omniscence of a supreme being. To overly and crudely simplify the past twenty thousand years of debate on the topic, the argument is as follows: if God knows what we're going to do before we do it, then we can't have free will, because the non-chosen choice would and could never have been made, because the outcome is already assured. Both the Oracle and the Architect (the mother and father of the Matrix, according to Reloaded) make Neo question whether his actions are truly his own, especially in the film's decisive moment, where Neo is presented with a choice that the previous Neo's didn't have, as only this Neo (which I guess I'll call "Keaneo" to keep him straight, hehe) had fallen in love. Or so the Architect says. So, what does this film teach us that the previous film did not? Well, it's certainly a lot later than 2199, as the first film implied. In fact, it's likely thousands of years into the future. The reason that Morpheus and co. believe it is 2199 is because they did not know this is the sixth version of the Matrix, and the sixth version of Zion. Since each new Zion is made out of people newly plucked from the Matrix, there is no way of passing on details of previous Zion destructions to others. (Of course, the movie's final moments also call into question whether Zion exists in the "real world" at all, as well, but more on that later.) The first Matrix that was designed was perfect, but no one was able to believe it was real, and all thought it must be some kind of dream they should be able to wake from. The Matrix was then tweaked and reloaded (the true meaning of the title; the ammunition double entendre carries over to "revolutions" as well) with a smaller percentage of people realizing that it must be a "dream". Each time, the people who get it, who realize it's not quite right, find a way to leave the Matrix, with the help of the Oracle, and found Zion. Why would the Oracle do this? Because the Matrix can't be allowed to be damaged with an unstable element. The individuals who "get it" need to be removed. It's a bug in the program, which the Architect is continually trying to fix with each new Matrix version. And each new reload eventually produces a Zion, and a Neo, and so the cycle repeats. The choice that Neo is given is essentially this: 1) The door to his right (the one Neo doesn't select) will reload the Matrix, as has happened five times before. The inhabitants will stay alive for the new version; their minds will just be reset. Hopefully by now, the Architect will have tweaked the Matrix enough to fix the bug and, if not, there will be a seventh Neo, a seventh Zion, etc. In this scenario, Trinity will die (since she'll be killed in the Matrix), her body liquified and fed intravenously to infants, etc. 2) The door to his left (the one he chooses) does NOT reload the Matrix, letting the bug continue. Trinity gets to live (for now), but the bug will eventually destroy the Matrix, and everyone connected to the Matrix will die. The machines will have to formulate alternatives to the bioelectricity that the humans provide, as all of humanity will be dead. In other words, door #1 reloads the matrix, the unstable element (i.e. all the people) in Zion is wiped out, but all the individuals get to go on living (in their little dream worlds). Door #2 doesn't reload the matrix, but the flaw will eventually bring down the Matrix itself, and everyone will die who is connected to it. The reason that Keaneo has this choice (whereas the previous Neos did not) is because the love of Trinity is a new factor. The past Neos who got to this point with the Architect really had only one "choice", i.e., reload the Matrix. There was no alternative after learning the truth about what Zion was -- a place where the Oracle got all the troublemakers who could damage and upset the balance of the Matrix to leave to. Because they were the ones who felt like they needed to make a choice that wasn't provided to them, they were encouraged to make the "choice" to leave the Matrix, which let them feel like they'd accomplished something. But since the Oracle's true motivations were to essentially quarantine the bug/flaw, it's a pretty hollow victory for the Zionians. Either way, the previous Neos reloaded the Matrix, and everyone goes on living in blissful ignorance, since the alternative (letting the Matrix collapse, killing everyone) is far worse. Neo's love for Trinity, according to the Architect, has doomed the Matrix's survival, as now, since the Matrix hasn't been rebooted, the unstable element will end up killing everyone, including the Zionians. Ahhh... but why would the Zionites be obliterated just because they left the Matrix? Well, that depends on your point of view. There are two possible ways, as I see it, of interpretting the ending: 1) Keaneo's powers have somehow started to work on the "real world" (or at least with regards to machines.) 2) Zion is either inside of the Matrix, or a separate Matrix, established by the Oracle as a place for the mistakes, the people who realized life didn't feel right, to THINK they've regained free will and choice. But, they haven't -- they're still connected, just in a different bubble -- we've never actually seen the "real" world. I'm not sure which scenario Matrix: Revolutions will reflect. Choice #1 is a more metaphysical, supernatural idea, whereas Choice #2 is more of a "practical", computer-based idea. Either has it's own strengths and weaknesses. Naturally, there are all sorts of other choices I haven't covered, or some combination of the two, etc., but I think most of the clues we've been given point to one of those, especially the bizarre penultimate moment of the film where Keaneo's powers work OUTSIDE the Matrix (or, if choice two is correct, a DIFFERENT part of the matrix, or a different matrix.) We also have the clue that Agent Smith has somehow downloaded himself into the "real world" (or, again, the part of the Matrix that the Zionists CALL the real world). This is something that happened very quickly in the beginning parts of the film, and we still don't quite know how it happened, or to what extent it worked, etc. However, there seems to be quite a bit of evidence to prove that Smith has entered the body of that crazy guy who tries to kill Keaneo in Zion early on, and is the only one who "miraculously survives" the machine's assault on the Zion fleet (and is the last person we see before the credits roll). If this is agent Smith, who we know for a fact to be a computer program (well, as much as these films let us know anything "for a fact" hehe), then that seems to lend more support to the second theory above, that Zion is a part of the Matrix, or a separate, bug-holding Matrix, since it would be far more conceiveable for a program to move from one "server" to another, than for a program to actually become flesh and blood. Again, we don't know yet, but that's the fun part.

May 16, 2003, 11:42 p.m. CST

by shdowman

I have enjoyed this site for some time now and never have talked back...just an innocent bystander. But this time I had to pipe up. You have nailed it!!! I went into this movie after all the slamming (aside from one out of control review) this site has given this movie, with phenominally low expectations. And thankfully I was blown away. You brought up all the points I made to my friends who went and saw it with me. Can never live up to the first...but incredible in it's own right. I don't know how you all think, but sometimes I just want to stop with all the knit-picking and try and be entertained. The movies of our youths ie: The Holy Trilogy...we enjoyed so much because we couldn't see the flaws, we were happy enough to be transported somewhere new, somewhere exciting. The prequels most of us have torn to shreds (and probably rightfully so), but the matrix trilogy, LOTR, X-men, we would all enjoy it much more if we all sat back, free our minds of thoughts, of questions, and just enjoy the ride. Excellent review!!

May 16, 2003, 11:42 p.m. CST

by Big Papa

I predict the Matrix is a computer simulation IN a computer simulation. The "real world" isn't real, either. That would explain how Agent Smith is able to cross over into the "real world", I think. Anyone see that movie "The Thirteenth Floor" about a computer simulation that jumps out of its program into the "real world"? That's what I'm getting at here.

May 16, 2003, 11:42 p.m. CST

by Ahh ha!

First clue : Her name! eg holy trinity and she is female. She is the one investigating choice and love through Neo, and that is why the Arcitect almost laughs when Neo thinks it is the Oracle. The Oracle is only a minor program/guide, as Morpheous stated. Also that is why the Architect says Neo can't save her. If he took the door to the source then she would have died in the Matrix and with the reboot become dead to Neo, but by choosing the other door and saving her in the Matrix, thus begining the destruction of the Matrix, he is also destroying her as she is linked with it. Also it was Trinity who brought Neo back to life at the end of the first movie, which only a god would have the power to do, and it was critical to Neo becoming the one and continuing his programmed path. That is also why "the kiss" was so important to Persephone, she wanted to feel like a God to feel what the Matrix God had, what Trinity had. I speculate that Trinity and Neo will come together to give birth to a new life form as they are the perfect embodiment of love between a man and machine/AI.

May 17, 2003, 12:59 a.m. CST

by Jack D. Ripper

The mother of the Matrix is clearly not the Oracle, but Persephone. It's been in some articles about how Persephone was written as a part of the Matrix that could feel human emotion, but no longer can. Why do you think she hands over the Keymaker? Just to piss off Mervogonin? No, she wants out of the loop of Matrices as well. Anyway, I thought this was a pretty sweet movie, not as great as the first, but who thought it would be? However, REVOLUTIONS will be even better. The coup de grace. Neo did the right thing by pushing for a final showdown. If the Matrix collapses, the machines won't have anymore power and will collapse from within, rather than being taken out in another man-machine war. God, Second Renaissaince is depressing. Does anyone understand Mori's NATIVE SON comparison? Is it that robot who kills?

May 17, 2003, 1:10 a.m. CST

by THEWANKER

By the way, when you give a douche like Roy Jones, Jr. a cameo, and it's not a movie starring Leslie Nielson, it completely ruins the atmosphere, the tone, and everything else that could have made the scene(s) worthwile. 2nd worse decision next to the rave scene.

May 17, 2003, 1:21 a.m. CST

by O

Long Time Reader First Time Contributor I just saw the Matrix and enjoyed every much. Given this I feel compelled to defend a worthy great film that has been misunderstood on an astounding level. DON

May 17, 2003, 2:01 a.m. CST

by dogfish112

May 17, 2003, 2:12 a.m. CST

by Zardoz

Moriarty, you glorious bastard, you nailed it! Everything that Harry failed to grasp in his review was beautifully summed up in yours! The film was thematically and narratively dense, the action was splendidly over-the-top and exciting, and the movie kicked major butt! It was a visual and mental tour-de-force and worth every penny I will spend on it now and in the future! I can't wait for the "Revolutions" to begin...

May 17, 2003, 2:27 a.m. CST

by ManosTHOF

One of the best experiences I have had at the movies in years. I am exhausted from seeing it. Amazing. Great review Mori, at least you don't look for ways to hate something and grasp at straws to do it. I am going to catch another screening if I can, Spidey's record is attainable here..... if not, right in the ballpark.

May 17, 2003, 2:53 a.m. CST

by Bongo Tau'Kat

I cannot say anything that has not been said before. I think all of the technicalities, nit-picking, and critiquing are done. What I can say, I enjoyed the film thruroughly. ...and to all those who proclaim "It sucked!" and "Colossal Fucking Failure!", what movie have you directed lately that beats it? Point is, two brothers wrote a good story, brought it to the screen, and did a good job. Everyone I hear in these forums bitches and moans about how it could have been better, or how it looked "...so fake". Again, what have you done that was better? I can already predict the responses to this. "The man kept me down", or the witty and poignant "It still sucked and so do you!". In the end, unless any of us have done something better, I'd say they did a damn good job in this "Legally Blonde 2" and "Lu Lu Whatever McDuff" enviroment we see out of 90% of the releases in the US. So cut 'em some slack kids.

May 17, 2003, 3:10 a.m. CST

by joeblowe

They're in a matrix inside of a matrix. Their "real world" is just an older version of the matrix. So Agent Smith figured a way to go between the matrixes just like they can. And that's why Neo can use powers now, after his meeting with the Architecht his subconcious realized that the real world was just another form of the matrix.

May 17, 2003, 3:50 a.m. CST

by Tyler_Durden7

Did anyone else notice that the first half of it seemed like a porno movie, except with fight scenes instead of sex scences? There was a bunch of meaningless dialogue followed by a pointless fight scene, and this pattern repeated for the entire first half of the movie. Don't get me wrong, I liked the film as a whole, but the first part was WEAK.

May 17, 2003, 4:18 a.m. CST

by Cycowolf

Star wars sucks. The original three sucked and the new ones suck as well. Please stop comparing everything to these horrible sad ass films.

May 17, 2003, 4:31 a.m. CST

by Ahh ha!

Fix This so I can read these comments further down !

May 17, 2003, 4:55 a.m. CST

by Mad Skills

Plot Point: To clear up the question, what is the anomaly? NEO is NOT the anomaly, the anomaly is choice or free will in general as exercised by machines. The Architect is extremely arrogant and describes machines as perfect, but then he states that humans can be so overwhelmed by feelings as to be unpredictable, that's why he mentions that he can see the chemical agents that signal the emotion of Love, an emotion "designed" to overcome all logic. Main Point: I really think you guys need to consider the overall sexual metaphor for the film which could relate to the orgy. Neo entering the Architects room is just like when Dave reaches the edifice in 2001: A Space Odyssey. We see blinding light, then we see stars, JUST LIKE WHAT DAVE SEES IN THAT MOVIE. As you probably noticed, the ship is a phallic symbol in that film, and when Dave reaches the black edifice the Star Child is born. Well, to a lot of you this will just sound fucking crazy, but I think Smith is trying to merge with Neo, hence Bane drawing blood from his hand and why Smith's first move is to try to absorb Neo. So, how ironic is it that Smith's power is replication, yet there is only one Neo? I'm definitely seeing a sexual metaphor concerning Smith as the sperm and Neo as the egg. Also, in Christianity, Christ, who is imperfect and very human, becomes one with the Lord, creating the Holy Trinity. Perhaps when Neo joins with an AI program like Smith, or the Source, his quest will be complete.

May 17, 2003, 5:07 a.m. CST

by DufusyteII

Based on the Architect's speech (see above) it is clear that (A) the first Matrix was perfect and humans rejected it. (B) The Oracle program decided that people needed to be given the choice to opt out. (C) People who opt out live in the Zion "Real World" which is really not a real world, but just a secondary layer of the Matrix so people can think the opted out. Neo can zap the sentinels in the "Real World" because its really just a secondary matrix. Agent Smith can enter the "Real World" for the same reason. (D) The architect says that the people who opt out "become a threat to the system" because they can destablize the primary "20th Century Life" Matrix. Therefore, when the Secondary Matrix "Zion rebels" get too powerful, they need to get destroyed. (E) However, in order to provide people with a world to opt out into, Zion needs to be rebuilt, so that the Primary Matrix people can have a world to opt out into. ******* I would also like to point out that in the room with the wall of TV screens, with a hundred Neo faces, each one represents a different choice/attitude that Neo can take, and when the camera zooms in on one, it means that Neo chose that choice, and suddenly that becomes the setting for the continuation of the dialog. Just thought I'd mention it since nobody else has yet. ******* Keep in mind that since the Secondary Matrix (namely Zion and the "Real World") are just a program, it means WE HAVE NO IDEA WHAT THE *REAL* REAL WORLD IS. That is to say, the whole scenario of humans being batteries is just a construct. There are two matrices, and they both need each other. The Primary Matrix (20th Century World) needs the Secondary Matrix (Zion's Post Apocalyptic World) in order to have a place to opt out into. The Secondary Matrix needs the Primary Matrix in order to keep the battery people asleep in the pods. BUT NEITHER ARE REAL. They are just both constructs feeding off each other. ******* And the question is: is there a real world outside of the two Matrices, and if so, what is going on there? The *real* real world is probably some geek sitting at his computer typing up a big program with two symbiotic fantasy worlds.

May 17, 2003, 5:13 a.m. CST

by Psyclops

I saw the film again tonight and can honestly say that I enjoyed it more upon second viewing. I still have a few minor gripes (still don't like the dance sequence and the bad Neo CGI) but I think Moriarty says it all better than I can. Best review of the movie I've read so far.

May 17, 2003, 5:24 a.m. CST

by Vern

Hey bud great review, I agree with the other talkbackers, you are the second best reviewer after me. I just got interviewed in "the nerve" magazine which has the suicide girls on the cover, which proves that I have had more success than you. Still, this is the most intelligent review I have read of the movie and will probaly continue to be until I write one. No offense to my personal buddy Mr. Knowles but I was kind of sad when I read his review. I had no idea why he thought there was gonna be draculas and mummies in this picture. And I never thought I'd see the day when Harry said "ho hum" to a Yuen Wo Ping fight scene between the guy from Bill and Ted and 100 identical clones. Plus after all the Superman essays I've read from the boy I would think there'd be at least a casual mention of the great flying in this picture. I am no fan of flying but that was some good god damn flying. Good job Neo. I'm not sure what I think about some of the new developments at the end of the picture but this is so obviously thirty or forty steps ahead of your typical summer event movie that I can't even contemplate the extreme negative reactions to it. I mean you can get away with making a movie about Eddie Murphy running a daycare or a giant iguana humping a building until Mathew Broderick drives a taxi up its nose. People do it every day and become millionaires and our culture doesn't even look down on it. Still the Wachowskis expend the effort to make a multi million dollar philosophical treatise/kung fu film where every action scene would've been considered unfilmable by any other director. You want what? You want to have the dad from BOYZ N THE HOOD stand in the middle of a freeway and attack an SUV with a sword? And then he's gonna have a duel on top of a semi driving down the freeway? If that's underwhelming then I think maybe my buddy there is never going to enjoy this type of movie ever again because there are not many that reach even a third as far as this one does just in the opening scene (slow motion shootout while falling out of building).

May 17, 2003, 5:36 a.m. CST

by Ahh ha!

Trinity is the "Mother" of the Matrix explained... Comment: First up, her name is Trinity ie Holy Trinity, ie GOD and female. The Arcitect says the Oracle is not the "Mother", the Oracle is just a guide as Morpheous first stated. To become the "one" Neo had to come back to life after dying in the first film to become the "One"; who did that ? None other than Trinity when she kissed him. She is investigating human emotion ect through Neo. This is why the Arcitect tells Neo he can't save her: If he enters the Source door Trinity's character dies, if he enters the Matrix door he saves the character only to end up killing her by causing the downfall of the Matrix which Trinity being a program/AI is connected to. Persephone wants the kiss from Neo as she wants to feel and experence what a God/Trinity does

May 17, 2003, 5:39 a.m. CST

by Ahh ha!

May 17, 2003, 5:40 a.m. CST

by Ahh ha!

May 17, 2003, 5:42 a.m. CST

by Ahh ha!

Since Trinity is the Mother of the Matrix and thus Neo, this is an incestious opedious-ish relationship !

May 17, 2003, 5:45 a.m. CST

by CranialLeak

Oh wait, I'm a year early. My bad.

May 17, 2003, 5:47 a.m. CST

by CranialLeak

It's my turn, dammit. Great review, Mori! My thoughts exactly.

May 17, 2003, 6:23 a.m. CST

by Harry D'Amour

I loved it, and the "rave" scene wasn't as bad as I expected. It did remind me though of the episode of The Simpsons where Homer takes Bart to the gay factory place, and they all start dancing in the lunch break.

May 17, 2003, 6:24 a.m. CST

by campjazzy

******SPOILERS******* Is ZION reality? Or an anomomly in the matrix? An anomoly that the human minds plugged into the matrix have created because their desire to be free and have freedom of choice...and the matrix exists in "harmony" with this synthetic "reality" until it becomes unstable and needs to be reloaded..hence zion is reset / re-started. Why else would NEO have powers "outside" of the matrix..unless he is still in the matrix.......and by Neo choosing a more human/emotional response(door) with the Architect, this will cause the matrix collapse/crash...? By doing so...freeing the human minds? Is this war being wage only in the matrix?

May 17, 2003, 6:32 a.m. CST

by aargh

I don't know what is up with Harry. He slams Reloaded, but goes ga-ga over frickin' Attack of the Clones (an opinion which he has apparently renounced if you look at his more recent referential comments to it). I literally do not understand how anyone could have hated this movie, unless they were so dead-set on what they had to see in Reloaded that they wouldn't be able to accept anything else. I LOVE that the Wachowskis totally turned everything on its head. (It makes me laugh that all the people who created all these big life metaphors out of the first Matrix are now having their little allegory seriously f*cked with. Ha!) Good for them for having some balls (and brains) and not going for the easy money. I GUARANTEE that once all the smoke has cleared and the pissing and moaning has stopped, people will start to recognize Reloaded as one of the classic sequels of all time. And Harry, shame on you for crapping all over such a vulnerable and personal film. I would have thought that you would know better. But I guess you were just too pissed about the fact that this was Act II, not Act III, to see the genius of this film. Your loss.

May 17, 2003, 9:06 a.m. CST

by Veidt

I've seen it twice and I'm eager for a third round. I put off reading Harry's review until I had seen the film for fear of spoilers but after I saw the film the first time I lost all interest in reading what Harry had to say (nothing new there). I could care less about anyone who was "underwhelmed" by this movie. Is it a "perfect" film? No - but ALL films have some flawed aspect. Reloaded is an outsized, ambitious monolith of a movie and I loved it.

May 17, 2003, 9:23 a.m. CST

by Huneybee

Both your posts were very helpful. Good review, Mori.

May 17, 2003, 10:32 a.m. CST

by MJAYACE

Don't know what the whining was about. I liked this film. Still thinking about it a day later and that means something. One thing... Anybody notice how Jada Smith has been hopping around on TV talking about how much she had to train and train for this movie? Was it just me or did she literally have like one 2 second combat sequence in the whole film? WTF? Hard training my ass! Out here.

May 17, 2003, 10:38 a.m. CST

by Blue_In_The_Face

I saw the movie and the biggest reaction gathered from the audience was laughter at the redundancy of the Neo vs Agent Smith fights and the overly stupid-but-trying-to-sound-intellectual dialogue. Reloaded was a big fucking mess and for what I gathered from the audience the main concensus was disappointment. People were so indifferent that when the trailer for Revolutions was over people did not even reacted. I even heard some people say: "Whatever". That movie could have been condensed to 57 minutes.

May 17, 2003, 12:20 p.m. CST

by Batutta

The idea is fine, but I don't need a four minute sequence that looks like a Lenny Kravitz video. I liked this movie though, especially, the last 45 minutes, but I think it could be vastly improved with some judicious trimming. Maybe someone out there will do a phantom edit ala TPM.

May 17, 2003, 1:02 p.m. CST

by ZeroCorpse

WHAT THE FUCK? That's not a good thing, and you shouldn't offer kudos to the Wachowskis for forcing their mostly-captive audience to purchase all the merchandising crap to get "pieces" of the movie that weren't in the movie! That's utter horseshit. Not only will I never play the game (and I'm an avid gamer) but I will not pay for a single solitary item that has a Matrix logo on it, aside from MAYBE seeing the movie. You dumb assholes who go out and buy every piece of Matrix Reloaded merchandise just to "get" the story are being cheated. It's no wonder you think this is deep philosophy- You're fucking nimrods!

May 17, 2003, 1:05 p.m. CST

by ZeroCorpse

ANCIENT CHINESE PHILOSOPHY: "I, Tshung-Tse, once dreamed to be a butterfly, fluttering between here and there, in all its aims a butterfly. I just knew that I followed my moods like a butterfly, and was unconscious about my human nature. Suddenly I awoke; and there I laid: again "me myself". Now I do not know: was I then a man dreaming to be a butterfly, or am I now a butterfly dreaming to be a man?"

May 17, 2003, 3:25 p.m. CST

by BruceLeeRoss

What was the significance of the number 101 in Matrix Reloaded? I first noticed it when the characters got off the elevator on their way to get the keymaster. Then, the freeway chase took place on Highway 101 (apparently, a Matrix version of Oakland, CA). Does 101 refer to: (a) binary language of computers (1s and 0s), (b) Neo learning from the ground up what life is all about, with a beginner's mind (e.g., "Philosophy 101"), (c) a reference to "The One" plus "The Many" (e.g., 100 Agent Smiths)? Or something else? And, could it be that Agent Smith, not Neo, ends up destroying the Matrix? If Smith replicates himself endlessly (as the Revolutions preview seems to suggest), is he taking over all the humans that the computers need so badly? Is he killing them or disabling them, so they can't provide the same energy to the computers? Was Neo's true purpose to act like a "carrier" of the Smith virus, which ultimately destroys the Matrix in part 3? I don't know, I just pose the questions. - In The Hobby - over and out.

May 17, 2003, 3:39 p.m. CST

by Barron34

Matrix reloaded aimed higher than X2, but x2 hit it's mark and Matrix Reloaded didn't. I saw Matrix Reloaded at a late show Wednesday night. If they had cut the first 40 minutes of talk, talk, talk expostion down to 10 to 15 minutes and then cut right into the action, it would have been a much better film. The Wachowski's needed to cut so much of the endless incoherent pseudo-philosophical dialogue, and cut to the chase. It was deadening. They had a lot of great action sequences, but the pace and the beleivability of the movie was destroyed for me by the dumb talkiness. I saw it once, and I will not see it again. So, this Saturday, I went to go see a well-made action film once again: Bryan Singer's X2. Barron out.

May 17, 2003, 4:26 p.m. CST

by Roger49er

Thanks to the negative reviews I went to see "Reloaded" with no preconcieved ideas and the sneaky suspicion that I was going to end up dissappointed. The fact that Reloaded was the most "way cool" movie EVER to grace the movie screen left me with the feeling like I'd just lost my virginity...again! I absolutely loved this "new look" at the Matrix. The revelations about the the Oracle...the new agent Smith...the great character developement...and to those who said Morpheus was lame in this movie I really think you went to Legally Blonde by mistake you were so out to lunch. Maybe I missed it but nobody seems to have mentioned the way-cool exo-skelton attack guards at the Zion gates. We only got a quick glimse at one but the trailer after the credits showed them again. I really hope they have a major part in any sqiddy battles in M3. Oh yeah... The "good news" is that M3 is only 6 months away... The BAD NEWS... M3 is 6 months way!!!!

May 17, 2003, 4:29 p.m. CST

by Roger49er

Thanks to the negative reviews I went to see "Reloaded" with no preconcieved ideas and the sneaky suspicion that I was going to end up dissappointed. The fact that Reloaded was the most "way cool" movie EVER to grace the movie screen left me with the feeling like I'd just lost my virginity...again! I absolutely loved this "new look" at the Matrix. The revelations about the the Oracle...the new agent Smith...the great character developement...and to those who said Morpheus was lame in this movie I really think you went to Legally Blonde by mistake you were so out to lunch. Maybe I missed it but nobody seems to have mentioned the way-cool exo-skelton attack guards at the Zion gates. We only got a quick glimse at one but the trailer after the credits showed them again. I really hope they have a major part in any sqiddy battles in M3. Oh yeah... The "good news" is that M3 is only 6 months away... The BAD NEWS... M3 is 6 months way!!!!

May 17, 2003, 4:51 p.m. CST

by frank cotton

BTTF part 2 was cool. MORIARITY's review was well done. i better not see ANY freakin' werewolves.

May 17, 2003, 5:05 p.m. CST

by thehero

May 17, 2003, 5:09 p.m. CST

by thehero

hey, sorry for the double post. just saw RELOADED twice, and went back home and wathced the first matrix...i caught something interesting, maybe some of you have caught it...the architect's room is actually shown for a quick second. right before the scene in the beginning of the movie in which thomas anderson is interrogated by agent smith (like, way in the beginning of the movie) there is a transition that shows neo sitting in the interrogation room on several little screens...and i inspected it,and i'm pretty damn sure its the same little screens in the architects room. i think its a reference to the room, and if it was, its pretty cool that the bros thought that far out...someone else should check it out and let me know if they see it and think its a architect room reference...

May 17, 2003, 5:47 p.m. CST

by Mr. Tourette's

May 17, 2003, 5:48 p.m. CST

by slapshot

Nice to see a decent review on this site. I gave up on Harry's reviews forever the moment he actually, literally wanted "real" werewolves and vampires to show up. Harry, like so many others, doesn't seem to be able to deal with metaphor. I saw Reloaded twice opening day, and got the distinct feeling both times that about 80% of the audience didn't get it. These are the same people who would never, ever go to an "art film", and they didn't realize that they'd just watched a big idea arthouse film disguised as a $300 million action flick. I don't think most of them noticed the subtle details in the movie -- the use of arches and half-circles, the EXTREMELY interesting object the Oracle handed Neo, I really don't think a lot of them even got who that was at the end when the movie cut to black. (Overheard several folks asking "Who was that guy?" as they got up to leave.) No, it's not a perfect film, but it was head & shoulders above what usually comes out of the big studios this time of year.

May 17, 2003, 6:35 p.m. CST

by Citizen_Noxie

I have to admit that I was biased against the first matrix, I am a firm believer that Keanu Reeves is the worst actor of all time and in no way resembles an action star! But I came out of it impressed with the story and the action. But I had really mixed feelings about Reloaded. Should I dismiss all the spotty acting and take it as a great action movie, or should I forget all of the unnecessary action and take it as a so-so Sci-Fi movie. Either way the movie is still pretty good, although there was way too much talking distracting from the action sequences that weren't really necessary to move the plot along. Just one person's opinion. Still looking forward to Revolutions, you think they could CG out Reeves, only being hopeful.

May 17, 2003, 6:44 p.m. CST

by PS_PoWeR

Reloaded, like someone said here, is VERY VERY BORING. As I was leaning forward with his hand on his chin for the first 45 minutes of the movie, I was thinking "uh oh, this movie is sucking pretty bad.....wonder what all the geeks in this room feel". The first 45 minutes dragged on and on and on forever, with the stupid dance s sequence feeling like an hour. (maybe slight spoilers) I just don't UNDERSTAND how people here can like it so much. Yes he understood this philosophical questions, and hinting that the "real world" wasn't actually real, BUT SO WHAT??????? Who cares? It still seemed boring. AFTER the 45 minutes of boredom, we had the Mr. Smith(s) battle which was fun to watch. But then every fight after that was just a rehash of the first! Non-stop SLO-MO, even for simple kicks! The same CG animation over and over and over again. The fight scenes got STALE. Like the scene with Keanu and that asian guy......by then it was just SO stale when Keanu jumped up for ONE kick and the screen slowed to a grinding halt. Got amazingly old. Then there was that lame speech by the old guy at the end. BORING like you've NEVER SEEN! Who cares if what he's saying is deep? You're professor says deep things too. Does that mean he is automatically fun? No, I was bored in the philosophy lectures he attended for school, and I am BORED HERE THE SAME WAY. I understood, but I DONT CARE. WHY make such a lame speech during a big event movie? The whole movie was super super AVERAGE. I walked out thinking the geeks were going to go home and cry now. But he goes online and they are PRAISING IT! WTF??????????

May 17, 2003, 7:29 p.m. CST

by pigman2000

If Harry had seen this at least a couple years ago, before his site really took off, he would have been in love with it. But now, no, he simply wants to be a unique voice. He used to be, but he's not anymore. We're told about how good "Willard" is -- it's that rat movie that tanked -- and about how much of a letdown "Reloaded" is. Bullshit. Find me a movie this exciting and thought-provoking today. There are few, if any, that meet this film's standards. It has created an entire new world on the screen. What was the last movie to do that as successfully? It was "Star Wars." "Lord of the Rings" is good, but it feels too earthy -- as if maybe it's all taking place in, I don't know, New Zealand. Every aspect of the "Matrix" movies thus far is amazing. They're action films, yes, and what action films they are, but they're intriguing, humorous, smart and deep. And just look at the beautiful cinematography, the special effects (oh, the special effects!), the sets, the actors (and, thank god, their diversity and honest appearances -- no damn Vin Diesl). So much is unappreciated. So many people did good work in this movie. Make that excellent work. And it all clicked like so few films click. Great stuff. Makes the movies fun for a change. You don't simply leave content, you leave satisfied.

May 17, 2003, 8:05 p.m. CST

by FNORDknt

Ahh nice but since noones going to read this Im just putting it in the subject line...Ahhh...

May 17, 2003, 8:12 p.m. CST

by kenchun24

In the words of Morpheus "Here we go"....Reloaded 1:05 am showing at Loews Cineplex at Universal Citywalk, pancakes at Denny's in Hollywood 4:45 am, short talkback at AICN at 5:15 am, purchased tix at Mann's Chinese for 9:00 am screening at 5:40 am, called viewing buddies to let them know not to worry for I am in line securing good seats. Reloaded at 9:00 am, checked in at work at 12:30 pm, had some lunch, wished well to a fellow employee's last day , told others about my current journey through the rabbit hole, they think I am crazy, I think I am getting really sleepy... but no... must do what has never been done before in my life as an avid film goer... must get one more screening in... checking online for tix... DAMN!!! Mostly sold out... still searching...searching...BINGO!!! Pacific Theatres The Grove at the Farmers Market 4:55 pm, got someone to go with me to this showing as well. Yes finally The Matrix Reloaded 3x's in one day with no sleep has been completed!!! Go to see a friends play "How I Learned to Drive" at 8:00 pm, caught 15 minutes of shut eye during 2nd act, play is FIN. Went to buddy John's house for some nourishment other than popcorn & caffeine, mmm...food...good...then noticed John's ubergeek roomate had purchased "Enter the Matrix" console game for PS2...must continue the journey, but i could not, sleep started to set in, saved game, put down controller...major headache from a day of junk food, THX sound systems, standing for long hours, sitting for long hours and not sleeping for 36 hours, take a couple of Red pills (tylenol) pop in DVD of "The Matrix" and fall fast asleep on John's couch with visions of green coding on my closed eyelids as go back to the real world...oh and... uhh... MAJOR SPOILERS AHEAD!!! 10... 9... 8... 7... 6... 5... 4... TRES... DOS...UNO...I was absolutely compelled by the 2nd installment in the Matrix universe, didn't love it, didn't hate it but I did see it three times in 18 hours so all I can say is THE MATRIX DEFINITELY HAS ME!!! AAARRRGGGHHHH!!!!!!!! (p.s. Moriarity your review is tits!!!)

May 17, 2003, 8:31 p.m. CST

by kenchun24

The preceding took place between Thursday May 15th and Friday May 16th 2003...I am still sleeping... and yes Moriarity your review is still tits...zzzz...

May 17, 2003, 8:32 p.m. CST

by lonecow

Obnoxious French Guy Caring Old gradmother Sex Goddess Kung-Fu Asain Guy Evil Albino's Just something I noticed, probably unintentional. Just wanted to give Mor, more support, he is by far the only professional critic (whatever that means) on this site. Bottoms up.

May 17, 2003, 8:56 p.m. CST

by chrisd

May 17, 2003, 9:15 p.m. CST

by Drgroomes

I really don't get why there so many negative reviews about the movie. I'm aware that everyone is gonna have thier opinions, and i respect that, but to go so far as to say "I hate this movie" seems pretty overexagerating. I mean come on, the film was not THAT BAD. i mean if it's the story you didn't like please understand that its a triology and the third is going to resolve all the unanswered questions. But to hear "...reloaded brought nothing new" is silly. They call it sequels because they serve as contiuations of the same story. What where people expecting? Werewolves or dinosaurs joining the battle? The original Matrix was so special because it came out of no where. There was no hype and promotion for the film. In fact it was over shadowed by the super-hyped (and big let down) Episode I and The Mummy. So really it was word of mouth that put this film out and once people finally dragged themselves in to see it, they where blown on their ass. So there is no way the sequel can give the same sort of effect as the first one. Especially now with the super hype, it was destined to let down some people. NO SEQUEL ever surpasses the hype in everyone's mind. So really just accept the film for what it was. Entertainment......good entertainment.

May 17, 2003, 9:38 p.m. CST

by Cannikin

Maybe this is already obvious to everyone, but I noticed an interesting connection between the first and second films *** SPOILER1222 ***: In the first film when Morpheous is explaining to Neo the history of the Resistance, he says that there was a man born inside the Matrix who could change it as he saw fit. "It was he who freed the first of us." Sounds like this guy was the previous iteration of The One, and the "first of us" were the 23 people he had to choose to rebuild Zion. Sounds good, right? :)

May 18, 2003, 3:18 a.m. CST

by Roboteer

I found these review snippets to provide yet more insight into this incredible philosophical experience............ "..transplendant.." ROLLING STONE ------------- "It restates the negativeness of the universe. The hideous lonely emptiness of existence. Nothingness. The predicament of Man forced to live in a barren, Godless eternity like a tiny flame flickering in an immense void with nothing but waste, horror and degradation, forming a useless bleak straitjacket in a black absurd cosmos." JONESTOWN TATTLER --------------- "Judgment of any system, or a priori relationship or phenomenon exists in an irrational, or metaphysical, or at least epistemological contradiction to an abstract empirical concept such as being, or to be, or to occur in the thing itself, or of the thing itself." THE WEEKLY READER ----------------------- "To love is to suffer. To avoid suffering one must not love. But then one suffers from not loving. Therefore, to love is to suffer; not to love is to suffer; to suffer is to suffer. To be happy is to love. To be happy, then, is to suffer, but suffering makes one unhappy. Therefore, to be happy, one must love or love to suffer or suffer from too much happiness." USA TODAY -------------------------- "The part of the doctor was played with gusto and verve. The girl had a delightful cameo role. A puckish satire of contemporary mores. A droll spoof aimed more at the heart then the head." THE NEW YORKER

May 18, 2003, 3:54 a.m. CST

by skywalker831

"Kiss me, and make me feel like her." The fate of humanity is at stake and this chick needs a kiss. Are you fucken kidding me. WHAT THE FUCK IS THAT ALL ABOUT. And the fucken keymaker is an actual keymaker. Whats that all about. Why do you need keys in a world that is not real to begin with. Why can Neo stop bullets but he cant stop some idiot with a kung fu blade. COLONEL SANDERS INVENTED THE FUCKEN MATRIX. Zion has been destroyed, and is going to be rebuilt any way so who gives a fuck if it was destroyed in the first place. A movie about questions I can understand but at least they should have the balls to follow their own ruls. Did they not say in Matrix that Morpheous and trinity could not fight an agent because they would die. Yet in this movie Trinity and Morpheous are just as indestructable as Neo. Hell who needs Neo when you have Morpheous. OH yah, Neo had to kiss the girl, oops I forgot, sorry. Look I know Im being a bit harsh but C'mon we have to expect and demand better than this. I loved the Matrix it stands as one of my all time favorites but after this I am gona forget they even made this mess of a movie and pretend Matrix is a great stand alone movie. I stayed and watched the teaser to the next movie and it looks just as bad as this movie. Some of you say this is a great movie but not one of you can say exactly why. Special effects and car chased just dont cut it anymore. The acting was ok but my god they didnt give the actors anything to do. Zion......If anyone actually liked what they did with Zion, you are just painfully retarded. If I were awaken from the Matrix and taken to Zion I would go back to the Matrix. Rave or no rave I did not get a sence of celebration or togetherness. I got a sence of wild orgy and lock the kids in a dungen while we party. The One is all horny and needs sex. If the fate of humanity was resting on my shoulders, sex would be the last thing on my mind. C'mon people demand better than this please for Zion's sake.

May 18, 2003, 3:55 a.m. CST

by skywalker831

"Kiss me, and make me feel like her." The fate of humanity is at stake and this chick needs a kiss. Are you fucken kidding me. WHAT THE FUCK IS THAT ALL ABOUT. And the fucken keymaker is an actual keymaker. Whats that all about. Why do you need keys in a world that is not real to begin with. Why can Neo stop bullets but he cant stop some idiot with a kung fu blade. COLONEL SANDERS INVENTED THE FUCKEN MATRIX. Zion has been destroyed, and is going to be rebuilt any way so who gives a fuck if it was destroyed in the first place. A movie about questions I can understand but at least they should have the balls to follow their own ruls. Did they not say in Matrix that Morpheous and trinity could not fight an agent because they would die. Yet in this movie Trinity and Morpheous are just as indestructable as Neo. Hell who needs Neo when you have Morpheous. OH yah, Neo had to kiss the girl, oops I forgot, sorry. Look I know Im being a bit harsh but C'mon we have to expect and demand better than this. I loved the Matrix it stands as one of my all time favorites but after this I am gona forget they even made this mess of a movie and pretend Matrix is a great stand alone movie. I stayed and watched the teaser to the next movie and it looks just as bad as this movie. Some of you say this is a great movie but not one of you can say exactly why. Special effects and car chased just dont cut it anymore. The acting was ok but my god they didnt give the actors anything to do. Zion......If anyone actually liked what they did with Zion, you are just painfully retarded. If I were awaken from the Matrix and taken to Zion I would go back to the Matrix. Rave or no rave I did not get a sence of celebration or togetherness. I got a sence of wild orgy and lock the kids in a dungen while we party. The One is all horny and needs sex. If the fate of humanity was resting on my shoulders, sex would be the last thing on my mind. C'mon people demand better than this please for Zion's sake.

May 18, 2003, 4:09 a.m. CST

by skywalker831

Sorry I just had to post again. Was that an electric orgasm. I just cant belive how bad this movie was. Man, the more I think about it the worse it gets. Keys!!!! Why??????? someone please tell me why you need keys in the Matrix. Why didnt THE ONE just slap that bitch and force her to tell him where the keymaker was. And whats up with Colonel Sanders,,,, why oh why did they fuck this up for me.....

May 18, 2003, 4:38 a.m. CST

by skywalker831

Sorry I just had to post again. Was that an electric orgasm. I just cant belive how bad this movie was. Man, the more I think about it the worse it gets. Keys!!!! Why??????? someone please tell me why you need keys in the Matrix. Why didnt THE ONE just slap that bitch and force her to tell him where the keymaker was. And whats up with Colonel Sanders,,,, why oh why did they fuck this up for me.....

May 18, 2003, 9:36 a.m. CST

by Corporateplant

I left the film and instantly thought, it doesn't matter what anyone else thinks, I loved it, I enjoyed it and I feel fine about that. So what if Harry wanted the film to be something it shouldn't/couldn't would have sucked had it, been. I've played through the game now and it adds quite a bit of interesting stuff as well, especially the lesbian kiss! Nah, well it was good but anyways, loved the flick.

May 18, 2003, 9:37 a.m. CST

by Corporateplant

I left the film and instantly thought, it doesn't matter what anyone else thinks, I loved it, I enjoyed it and I feel fine about that. So what if Harry wanted the film to be something it shouldn't/couldn't would have sucked had it, been. I've played through the game now and it adds quite a bit of interesting stuff as well, especially the lesbian kiss! Nah, well it was good but anyways, loved the flick.

May 18, 2003, 1:05 p.m. CST

by Jack Burton

I saw it yesterday and loved it. The audience I saw it with was into it too. Everyone was clapping and laughing at the right scenes so I'm not sure why it's getting trashed. Yeah, it has some problems but the plot and most of the action scenes more then made up for them. That being said, I've got an odd theory. What if there is more then one Matrix? When the Architect is speaking to Neo, he says this is the 6th time Neo has come to him. He tells him to choose the men and women to rebuild Zion. Because it has all happened before. How could the architect know EVERYTHING happening in the "real" world unless it was also a construct of the Matrix. Call it the Zion Matrix. If the only way for the Main Matrix to work is for the introduction of anomalies and free choice, then the machines could do that by constructing an escape program, a "Zion Matrix". Everyone is still plugged in, they only think that they are not. If you think about the titles; Reloaded and Revolutions. I don't think Revolutions has anything to do with a revolt, I think it has to do with the cyclical nature of the Matrix. It must reboot after the prophecy of the One is fulfilled. I would love it if Revolutions ends with Neo, Trinity, Morpheus, Link, etc telling the new children of a fledgling Zion the Prophecy, knowing that it is the only way of ensuring their survival. They know the truth, but for reasons yet unexplained cannot reveal it. Either way it's gonna be a hell of an ending. I'm not expecting a happy one either.

May 18, 2003, 2:05 p.m. CST

by Barron34

The Matrix Reloaded aims higher than X2, but X2 hits its mark and Matrix Reloaded misses its. X2 is a succesfully well-paced action movie based on a comic-book. Matrix Reloaded is a horribly paced attempt at an action movie that kills us with 40 minutes of exposition at the start of the movie. I saw Matrix Reloaded once at a late show on Wednesday night, and it is a mess of a movie with several cool elements and solid action sequences, but I couldn't care about those cool elements and action sequences because the dialogue and endless, pointless expostion was lame and killed the rest of the movie for me. X2, on the other hand, does not intend to be the second coming of Christ (which Matrix Reloaded almost actually presumes to do! Assholes!), but instead claims to be an entertaining and engaging comic book action moives about interesting and likable heroes and interesting and entertaining villains. It succeeds. It is well-paced, has great action, decent characterizations and good effects. If Matrix Reloaded was any good, I would have seen it a second time this week-end. It sucked, so I went to see X2 again this Saturday to cleanse the bad taste of Matrix: Regurgitated out of my mouth. I enjoyed X2 thoroughly. I will not be seeing The Matrix Reloaded again, and have little or no interest in any sequel to this lame excuse for an action SF movie. It is self-indulgent, horribly paced, and makes a laughable attempt to be profound and philosophical, when it is really nothing but gibberish spouted by poseurs, and unentertaining gibberish at that. This movie could only be profound to ignorant adolescents and adults who are still mentally trapped in adolescent ignorance. It is poorly designed and unentertaining action movie on top of it's silly pseudo-intellectual pretensions. Don't see it. Barron out.

May 18, 2003, 2:34 p.m. CST

by brokentusk

Today was a strange day - I managed to find BOTH songs, and by sheer luck, actually. I was watching bits of 'Snatch' again, when I noticed that during the beginning scene when the "Rabbis" pull out their guns, the music is the same that is in the 'Reloaded' trailer where Neo faces off with the many Agent Smiths. The song is called 'Supermoves' and it's by 'Overseer'. The other song I found, well, it's quite embarrasing how I found it. You see, 'Driven' was on TV tonight in South Africa, where I live, and lo and behold - the music they use at the beginning of the film is the same music used in the last (and better) portion of the Final Theatrical Trailer for 'Reloaded'. It's called 'I'm Not Driving Anymore' and it's by Rob Dougan. Two great pieces of music from the trailer found on the same day - this is too weird. Thought I'd share it with you guys, don't know if you care, but there it is...

May 18, 2003, 4:27 p.m. CST

by hilikus

Bring your fucking children to R-rated movies?!?!?!?!? Because this was a "must-see" movie on opening weekend my showing was sold-out, no big deal. Until I had to sit next to Bobby and Jane WeForgotBirthControl and their 3-month old child. If I had a new baby, seeing a movie would not be my first priority. Oh yeah, and then the bitch's phone rang half-way through...AND SHE ANSWERED IT!!! For God's sake, if you have to leave your phone on I know of no cell phones that don't vibrate. Then to top it all off the dad got up three times to take the baby out and I was on the aisle. YEA!!!! Oh and she kept checking her phone to see what time it was, and i swear to god every button was back-lit with those blue headlights you see on cars. Holy fuck was that shit bright. Parents please get a babysitter or don't come to the movie, there's always the DVD. And for all you fucking idiots who leave your phones on I hope you rot. Oh yeah, I was extremely disappointed with this movie, mainly because there were no werewolves.

May 18, 2003, 7:41 p.m. CST

by Rave323

The Revolutions trailer which starts with Niobe talking to Ghost is the end movie from the Enter the Matrix Game. They end up in the tunnels at around the same point as Morpheus at the end of Reloaded. loved the film..Harry i am beginning to doubt your integrity these days!

May 18, 2003, 10:34 p.m. CST

by SoonerSean

I thought it was pretty good, but could have used another pass-over with the editing scissors. The Zion scene is a solid 5-10 minutes to long with the "rave" or whatever you want to call it being almost too stupid to believe. How many folks will just hit SKIP on the DVD version? One fight scene too many with the Oracle's guard. Just a waste of time. And the one in the foyer was a tad long. Would rather have seen Neo do a take on "Raiders of the Lost Ark" and launch the bullets BACK at the attackers and kill them in a second. The fight was "been there done that" with some cool bits... but too many repeats. It's cool on it's own... but dragged a bit. Way too many corny lines. It's like "We do what we do because it's what we do. And we do it the way we do it because there's no other way to do what we do except to do what we do." As for the CGI... I thought that though it is clearly visible... it "fits". This is a computer generated world... why can't a character leaping through the air have a brief "plastic" quality to him? Take this movie back to the editing bay and trim 10-20 minutes and it would completely kick ass. That said... it's already pretty good.

May 18, 2003, 11:07 p.m. CST

by parmenides

Are any of you familiar with Star Trek The Next Generation? There was one episode, called "Ship in a bottle" where a holodeck character appeared to leave the holodeck and become human (which is impossible). This was a clever hoax, however; the sentient character never left the holodeck at all. He merely created a replica of the ship on the holodeck, and walked around in this simulation. Thus, he was able to fool a few crewmembers into thinking that he had become real. Turning to the matrix, it seems that the "real world" or "zion-world" is merely a continuation of the matrix. Perhaps Neo is himself merely a sentient program. Similar, no? Most interesting of all: the Star Trek holodeck character who fooled those crewmen was none other than Moriarity, from a Sherlock Holmes recreational program. Conicidence? I think not. The Matrix has you.

May 18, 2003, 11:11 p.m. CST

by K0NY

Nobody seems to care that each guard or truck driver or woman carrying groceries in the matrix is an innocent human being which dies when they're virtual equivilent is mercilessly slaughtered in the Matrix. Why are these freedom fighters so careless about human life if they are supposedly trying to save humanity? Please discuss.

May 18, 2003, 11:44 p.m. CST

by JTylor

Was caused by Neo's opening the door out rather than the door to the Source after that five-minute window. Thanks, macofish, for that transcription (some errors, but you're pretty close). I, for one, enjoyed the hell out of this movie. The end of this year, with the one-two-punch of Matrix Revolutions and The Return of the King will rule all (at least until somebody else comes up with franchises with as much resonance and relevance). I'm just pleased that this year we have so many action movies that at least *try* to have brains. Sometimes they overstep their bounds and stumble (X2 has problems that I can ignore, and Reloaded does too) but I can't believe how ambitious this year's crop of big-budget movies have been.

May 19, 2003, 12:03 a.m. CST

by Troylus1

At last! A review of the Matrix: Reloaded that was written by someone with enough intelligence to at least make a go of trying to understand what the Wachowskis are doing and where they are going with this. Harry proves himself ever more clueless. Thank the Architect for Moriarty!

May 19, 2003, 12:42 a.m. CST

by Waspo

I love this movie. I mean I really do love this movie because it's one of the most refreshing tales of life and the concept of reality ever written, and put on a movie screen. Disagree all you want because opinions make the world better, but in my opinion this movie will be remembered a long time from now. Just like Stars Wars is remembered today.

May 19, 2003, 7:59 a.m. CST

by parislite

"You can't know someone until you fight them." Know>>>knowledge>>>truth. Don't accept anything as truth until you have fought it, questioned it, turned it inside out. Don't go blindly, don't be content with merely asking "is this the truth?" Fight it to know it. Not a bad message. Reloaded less emotional than #1? Absolutely. Emotion vs. logic. The Mother of the Matrix vs the Father of the Matrix. Now the two are meeting. Now, more is said with the twitch of an eye than with empty words (stock Hollywood sentences.) If the screens in the Architect's domain show previous (v 1-5) Neo reactions (flipping the bird...) Neo v6 is moving closer to self-control. Refinement. An evolution from spurts of juvenile "fuck you's" (a lesson a couple of posters on this board could stand to learn) to measured and thoughtful responses. (Is Neo becoming more like a machine? Or becoming more Zen?) Neo's focus is no longer spread across all of "mankind", but zoomed in on the one iteration he sees as ideal. His sense of purpose is jelling. His role is becoming clear. Save the (ideals of the) Mother of the Matrix while the Father commits suicide (the exploding building? "We won't meet again.") Emotion (human values) overrides/complements pure rationality. The missing link. Just a thought...

May 21, 2003, 2:13 a.m. CST

by AlwaysThere

X2 is still the best movie of the summer so far.

May 22, 2003, 3:35 a.m. CST

by syop

Moriarty et. al, The second Matrix, Matrix Butt-Loaded, was simply full of shit; boys and girls, face up to the fact that it sucked, period. I thought Moriarty made a valiant effort at trying to convince himself that the Matrix Reloaded had merit where none existed. His review sadly convinced me that we're all junkies (like myself)--sci-fi junkies. Willing to believe that anything that's even remotely sci-fi is a great film! Especially sequels to great sci-fi films. Love is blind my friends, very very blind. Moriarty was such a good liar that he believed he was telling the truth! I would to say to a drug addict what I'm going to say to you: quit kidding yourself and get off of the stuff. It's okay to admit to yourself that the second Matrix was laughable. Let go, Luke. Let go... I wanted more than anything to believe the poetry Moriarty wrote, but I knew if I did I would be bullshitting myself. By itself, black and white, stand alone: THE MATRIX #2 BLOWS! I've banished the film forever from the pantheon of the good sci-fi cinema. I was a fan of the first, but the second fell miserably short. Moriarty mentioned quite frequently that we have not seen the Revolutions and wait to pass judgement until the end. No way. No need to, we've seen the first and the second and they're two totally disjointed narratives. My hats off to the Wachowski Brothers for the first. I have a bag full of tomatoes for them for the new one they just showed me. Somebody needs to duck-tape Joel Silver's mouth. Matrix 2 was just ingenious marketing. It was about as fulfilling and mind warping as Species 2. Eat enough cotton candy, and pretty soon you'll lose the ability to taste or bite into anything else. I hope Moriarty woke-up the morning after he wrote his review and realized he slept with a scanky Reloaded-tramp and got out of there quick!! Good luck to all the junkies out there who want to convice themselves that this was a good film! Bravo, your better liars than myself, and that's saying a lot. syop

May 22, 2003, 5:14 p.m. CST

by syop

Moriarty et. al, The second Matrix, Matrix Butt-Loaded, was simply full of shit; boys and girls, face up to the fact that it sucked, period. I thought Moriarty made a valiant effort at trying to convince himself that the Matrix Reloaded had merit where none existed. His review sadly convinced me that we're all junkies (like myself)--sci-fi junkies. Willing to believe that anything that's even remotely sci-fi is a great film! Especially sequels to great sci-fi films. Love is blind my friends, very very blind. Moriarty was such a good liar that he believed he was telling the truth! I would to say to a drug addict what I'm going to say to you: quit kidding yourself and get off of the stuff. It's okay to admit to yourself that the second Matrix was laughable. Let go, Luke. Let go... I wanted more than anything to believe the poetry Moriarty wrote, but I knew if I did I would be bullshitting myself. By itself, black and white, stand alone: THE MATRIX #2 BLOWS! I've banished the film forever from my pantheon of the great sci-fi cinema. I was a fan of the first, but the second fell miserably short. Moriarty mentioned quite frequently that we have not seen the Revolutions and wait to pass judgement until the end. No way. No need to, we've seen the first and the second and they're two totally disjointed narratives. My hats off to the Wachowski Brothers for the first. I have a bag full of tomatoes for them for the new one they just showed me. Somebody needs to duck-tape Joel Silver's mouth. Matrix 2 was just ingenious marketing. It was about as fulfilling and mind warping as Species 2. Eat enough cotton candy, and pretty soon you'll lose the ability to taste or bite into anything else. I hope Moriarty woke-up the morning after he wrote his review and realized he slept with a scanky Reloaded-tramp and got out of there quick!! Good luck to all the junkies out there who want to convice themselves that this was a good film! Bravo, your better liars than myself, and that's saying a lot. syop p.s. my personal favorite review is by Chuck Rudolph from Slant Magazine. http://www.slantmagazine.com/film/film_review.asp?ID=678

May 23, 2003, 5:28 a.m. CST

by trismegistus

Actually, it's far harder (in the real world) to stop a wielded blade (be it sword, or dagger) than a bullet. You've heard of a bullet proof vest, but not so much about stab proof clothing? A bullet recieves one impulse of energy at the start of its trajectory, then, from that pint on it is continuously slowing down. A blade or point has the pressing force exerted by it's wielder behind it through it's entire arc. It's just a film, and I'd argue a damn entertaining one, which feels similar enough to the original to make a good middle part of a trilogy in a few years time. All those who blather about continuity errors, or whether Neo's powers allow him to do that or this, I think you may be happier watching Dogme '95 movies only.

May 23, 2003, 1:28 p.m. CST

by Fuddam

just saw it and now have had a read of Moriarty's VERY KEWL review. Most of those that hate the movie seem to be the types who couldn't understand what was being said in the 'talky' scenes, esp the last 5 mins. LOL. Just the idea that all the prophecy is the result of a glitch is AWESOME. Can't wait for Revolutions. Agree that some fight scenes went on too long, esp in the lobby, and the length of the rave scene, but was a blast nonetheless. Re the Rave: very earthy, very primal, very human, and pretty spot on for a race that is raging against the dying of the light. Just dunno where all the pensioners & kiddies were - lmao.

May 24, 2003, 3:33 p.m. CST

by mothrob

just saw this last night and my initial reaction was that unless you are a degree student in philosophy who also is a computer geek, much of this film is wasted. the dialogue is so over-scripted and pretentious as to be insulting to the man in the street. (coincidentally, i was a philos student back in the day, and now run an IT company) so when they start asking questions about choice, the impact of free will on consequences etc, they are all missing the point: the world as they know it is about to get destroyed. now, perhaps it's just me, but sitting around arguing the toss while the end times are hours away is ridiculous. having set the scene for the destruction of zion, the real movie starts when they actually start doing something. granted they have to wait for the oracle, or do they? neo is plugged in to the matrix, why can't he find her? has he tried? we only find later that there is a "hidden area", so why are they dicking around making pompous speeches in zion? also, why was morpheus' speech something that everyone was really scared of before he made it, when clearly the guy is so far removed from the zionist's plane of existence that it is nearly impausible that he would ever be given a command. imagine the borg about to destroy earth, and riker sitting around with the team listening to jazz so he can chill out - seem ridiculous? well, a ten minute bacardi commercial is exactly what we get. anyway, the oracle tells him to find the keymaker, there is a really cool fight scene, where for a second we look like we are going to be asking if neo is really invincible, before he decides he has had enough and flies off - what a cop out! the whole premise of agent smith as the arch villain is increasingly subordinate to the apparent need to come back down to a human level in dialogue, and smith is less scary than a welcome relief from high dialogue about determinism. a quick question - all this kung fu, but no super-speed moves like in the matrix - why? even keanu looks like he cant figure out what's up, and i was under the impression that agents could pretty well take out trinity and morpheus before, but here they fight as equals? why? we have had no implied rule change, so is this a clever point, or has the budget superceded the matrix as all encompassing... ?:) so here is the merovingian, very cool indeed, great scene, and we get excited about seeing neo fight a real power or two, before it's big trouble in little china all over again. a missed opportunity, no doubt... good highway scenes (again, morpheus dukes it out with no apparent risk), and we are off to the races with a search for the hidden door. by now, the story itself is finally moving on and we get to the key sequence - the architect. again, what normal guy will understand a word he said!?? i got most of it, but was instantly thinking this was a cheap ploy to get people to see the movie 3 times, just to get over with this one scene! the upshot is that we establish that zion has been killed several times, there have been several matrices, the perception of free will/illusion of self-determinism is not something they have figured out how to run and that neo is a stereotype - save the girl, damn zion / i can make the wrong choice and still win. interesting that he can now resurrect the dead - the whole matrix as design of god, neo as jesus thing is starting to look a little bit like "we traveled all this way to find you are talking about the question of free will and evil under a judao-christian god". so we are left at the end, after the one truly cool part where he stops the machines in the zion reality, not the matrix as was, thinking "roll on december". so what next? that the zion world is another layer of the matrix is apparent. that the architect was bluffing was my overall impression, and that the discussion with neo was all about the maker trying to bluff his creation as it is now out of his control. i believe that neo IS the matrix - an entirely self aware consciousness which happened before in previous matrices, but never to this degree. remember the merovingian sneers "i have survived your predecessors", after we have established that there were prior matrices. think of it as God, jesus and the trinity - manifestations of the same thing. a logical place to take it all would be for neo to destroy himself - everyone else is trying to kill him, because the commonality is that everyone detests the matrix - even smith wants out - and neo's death will free humanity, bizarrely fulfilling the prophecy. crucially, all they need to do next is start the 7th/8th matrix with a new "one" and this story can run and run, as it inevitably will... over to the rest of you...!!!