Hey folks, Harry here with a look see at some early promotional art for the upcoming Dreamworks Animated Feature film... Their first that I am frothing at the mouth to see... I love Sinbad stories and I pray up and down both sides of the walls that they play this as a cool as can Action/Adventure toon film. With Brad Pitt and Joseph Fiennes on board in the key male roles, we've got a film with powerful dramatic actors, and hopefully it isn't a jokey, wink wink, nudge nudge, honk honk type of film... Hopefully it doesn't have POP-MUSIC which has NO PLACE in a Sinbad Story. Hopefully they'll make this story come to life. SINBAD is magic material if handled right. I just hope they do it justice!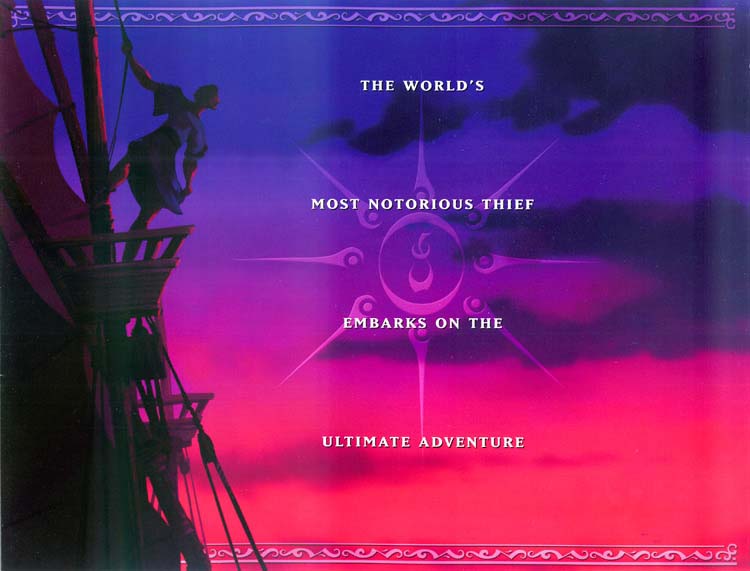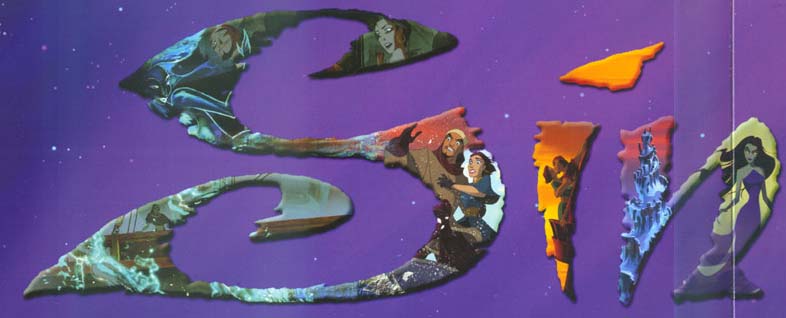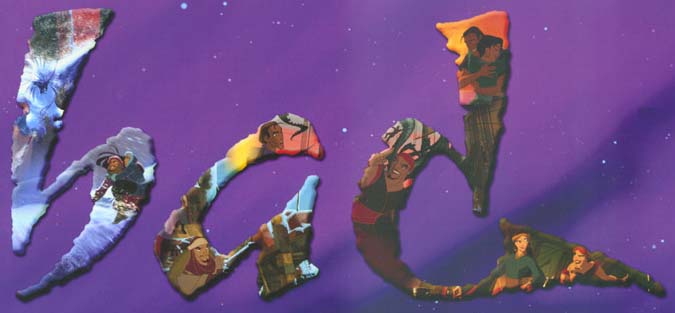 Good morning!
Just got my hands on one exciting piece I have been longing for for months, and that you might be interested in as well: a first look at DreamWorks' SINBAD, LEGEND OF THE SEVEN SEAS, their second 'tradigital' feature which will open in U.S. theaters next May.
This was scanned from a promotional flyer distributed in small quantities at last week's 2002 Licensing Show in NYC.
If you post these pictures, please link back to my site Animated Movies using the following URL: Animated-Movies.Com.
Let me know if you have any questions, otherwise enjoy and have a great weekend!!
Olivier