Coaxial
SEX & OZ Premieres!! Talk Back!!
Pity the poor souls who paid the rent instead of subscribing to HBO. Tonight we get the Witt/Garofalo "Sopranos" at 8 p.m., the season premiere of that show where all the city girls take off their clothes and talk about fornication at 9 p.m., a new "Project Greenlight" at 9:30, and the season premiere of "Oz" at 10 p.m. We don't even have to endure an "Arli$$"! Bandwidth. Predictions. Reactions.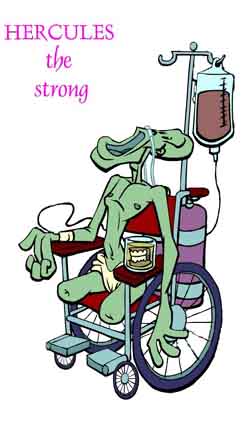 To order coffee mugs and boxer shorts adorned with the image of a green, handicapable "Alias" fanatic, click here.